Experiential Learning Centers Showcase 'A Week in the Life'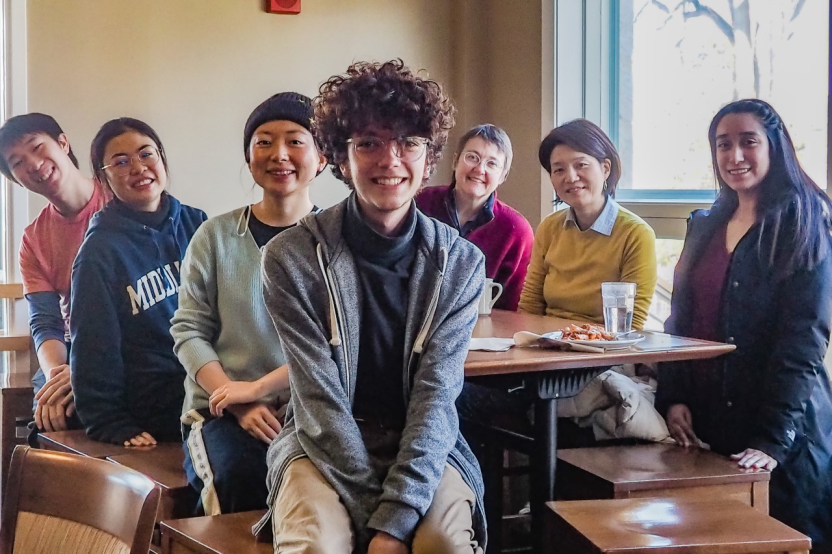 It's a Tuesday Morning in the Starr Axxin Memorial Library. A Middlebury student stands in front of her peers helping them strengthen their voices and increase their confidence. As snow falls outside the tall windows the member of Oratory Now shares what she has learned about public speaking. Later on that day a different Middlebury student watches as the seven-year-old she's mentoring chooses a collection of markers they're going to use on their latest craft project. A few days later, and thousands of miles away, another Middlebury student works to clean up a beach near Los Angeles.
These stories and many others are all told in "A Week In the Life of Experiential Learning." This web-based project brings together the Center for Careers and Internships, the Center for Community Engagement, the Innovation Hub and MiddCore. Each of these programs is dedicated to the idea of experiential learning.
Photos and stories demonstrated the scope of different kinds of spaces and relationships where Middlebury College students learn: behind-the-scenes preparatory meetings, long planned-for events, lively group discussions, hands-on trial and error, and quiet moments of connection and reflection.
"It's one thing to list our programs and learning outcomes, and it's another to share meaningful moments of collaboration, creativity, and ties to academics that arise with students throughout our work every day," said Kailee Brickner-McDonald, assistant director in the Center for Community Engagement.
"I get to see our curious students learning in the world every time I show up to work," added Nicole Veilleux, assistant director in the Center for Careers and Internships. "We hope this Week in the Life initiative shares that joy with others."
To see the many elements captured in the Week in the Life of Experiential Learning in one place, visit go.middlebury.edu/middexperience.