Middlebury College Applicant Numbers Are Strong for Class of 2024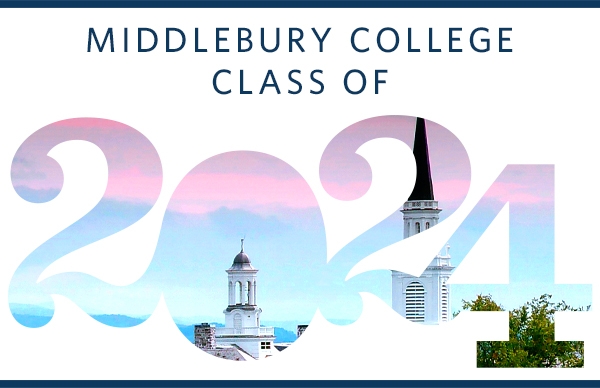 MIDDLEBURY, Vt. – Middlebury College has received the third largest number of applications in the College's history. A total of 9,165 prospective students applied to join the Class of 2024, with 8,522 applications from regular decision candidates and 643 from those applying under the Early Decision program. The 326 students accepted through Early Decision 1 will be part of a class that is expected to number 705.
"We're thrilled to welcome the students who were admitted early decision as the first members of the Class of 2024," said Middlebury Dean of Admissions Nicole Curvin. "We're equally excited as we get to know the regular decision applicants and grateful that there is such a strong interest in Middlebury." Curvin noted that nearly 26 percent of the total applicants are students of color and almost 25 percent are international students—percentages that are equal to those of last year when they reached record levels.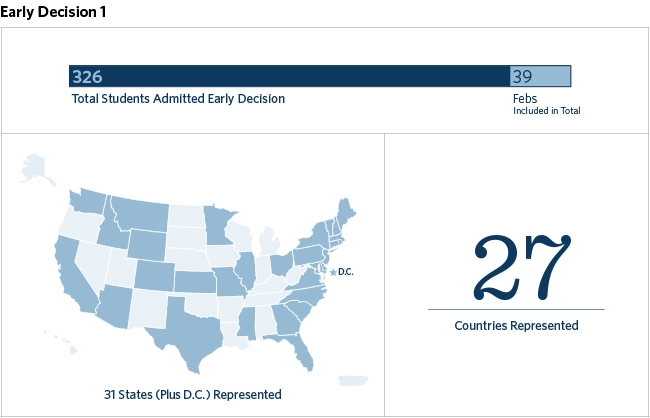 According to Curvin, an important part of this year's admissions success was her office's strong collaboration with faculty, staff, and students, including the new Student Ambassadors Program.
Now in its second year, the Student Ambassadors Program is helping the Admissions Office reach more talented students in rural, low-income, or multiethnic areas who otherwise might not have heard of Middlebury. The program is completely student run. It began in the fall of 2018 when five first-year students joined the Middlebury Student Government Association's Diversity Committee—now called the Institutional Diversity, Equity, and Inclusion Committee—and proposed to the Admissions Office that they visit high schools in their areas when they were home on breaks.

"The students who started the program wanted to increase the diversity of Middlebury's student body and they knew they could extend the efforts that the admissions staff were already making," said Santana Audet '13, senior assistant director of admissions and the group's liaison to the Admissions Office, where she coordinates diversity, inclusion, and access initiatives.
"I come from an immigrant, urban community in D.C., and nobody there knew about Middlebury," said Dennis Miranda-Cruz '22, one of the five students who started the program.
"We organized Student Ambassadors because we recognized that other high school students who come from the same areas as we did would be interested in Middlebury if they were made aware of it and introduced to it by a peer. Just seeing them meet someone who looks like them and who goes to college is inspirational."
To apply to be a Student Ambassador, students have to be from a rural, low-income, or multiethnic area, said Audet, and have a passion for giving more students like themselves access to the education that Middlebury offers. The program is still new, but she expects its impact to gradually increase as more students participate—it has grown from the original five students to 18, and the group recently finished training its third cohort.

"Nicole is the former coordinator of multicultural recruitment for the Admissions Office," said Audet. "Her willingness to support the program demonstrates her continuing commitment to make a Middlebury education accessible to a diverse group of students."
For the Class of 2024, New York was the top state for applications, with 1,113. Next were California (959), Massachusetts (922), Connecticut (442), and New Jersey (342). The five countries after the U.S. with the most applicants were China, followed by Pakistan, India, Canada, and the United Kingdom.