Middlebury to Host Virtual Panel as Part of National Climate Teach-In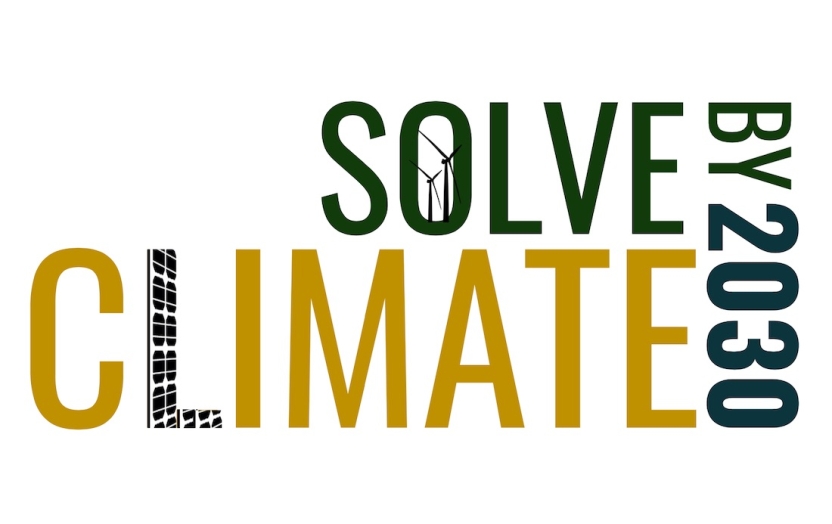 MIDDLEBURY, Vt. - On Tuesday, April 7, Middlebury will be Vermont's lead college for a nationwide, virtual teach-in focused on local solutions to climate change. "Solve Climate By 2030," a project based at Bard College, will feature simultaneous, university-led webinars in almost all 50 states plus DC, Puerto Rico and five international sites. For the Vermont webinar, Middlebury's Franklin Environmental Center will bring together statewide experts for a virtual panel, during which they will identify three ambitious but feasible reforms that could accelerate progress on transitioning toward a more sustainable and just state economy.
"As the world wrestles with the immediate challenge of the COVID-19 pandemic" said Jonathan Isham, Professor of Economics and Environmental Studies who is heading up the Middlebury panel, "we are reminded of the need to listen to our best scientists, policy-makers, and practitioners and then to mobilize the public sector and civil society for systemic change. With the help of Vermonters everywhere, our state can be in the lead as the world renews its collective commitment to take on the challenge of climate change."
The Vermont panel is scheduled to include:
The challenges posed by solving climate change necessarily range across history, science, business, culture, economics, psychology, religion, government, media, journalism and the arts. The Solve Climate project is designed to help high school, college, and even middle school teachers from all disciplines to guide follow-up discussions in their own classrooms. The Vermont Zoom-based webinar, which requires registration, will air live on Tuesday, April 7, at 5:00 p.m. and will be recorded for public use in a range of settings.
The project is being organized by the Center for Environmental Policy at Bard College in New York. According to the Center Director, Dr. Eban Goodstein, solving the energy half of climate change by 2030 is looking more, not less likely, than it was four years ago. The cost of solar, wind, batteries, and electric vehicles have plummeted. In many cases, they are already less expensive than polluting fossil fuels—and getting cheaper every day. "The important action on climate is now in cities, at local electric utilities, and with states," said Goodstein. "The challenge is bad local laws and regulations that are slowing the clean energy revolution." Goodstein points to Georgia, a top-10 solar state versus the neighboring "sunshine state" of Florida which has very little solar power due to discouraging laws.
To attend the Vermont climate solutions webinar, register here. For more information, contact Jon Isham at jisham@middlebury.edu.