Faculty and Staff Authors Compile Impressive List of Works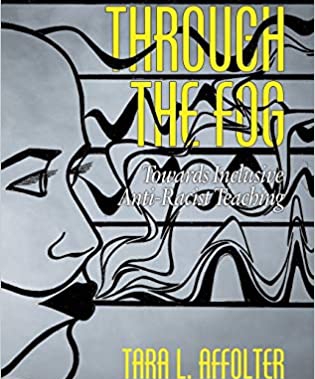 MIDDLEBURY, Vt. – Middlebury College faculty and staff authors have again put forth a slate of books representing a diversity of interests and scholarship. Although the annual reception celebrating the authors could not take place this year, Jim Ralph, dean for faculty development and research, notes the importance of recognizing the dedication of those who have published books.
"This year's list of books, published in 2019, points to the remarkable imaginative and analytical powers of Middlebury College's faculty and staff," said Ralph. "This list—with titles on topics ranging from history to geochemistry to pressing contemporary issues—could serve as a terrific starting point for readers seeking to expand their liberal education."
Books continue to be an important vehicle for conveying knowledge and stimulating insight on a topic, says Ralph. "I know I speak for our community when I say how proud we are all of their achievements. The publication of these books also shines a light on the intellectual and creative vitality of our community."
Following is a list of books published by Middlebury faculty and staff in 2019:
Tara Affolter, Through the Fog: Towards Inclusive Anti-Racist Teaching. Charlotte, NC: IAP–Information Age Publishing, Inc, 2019.
Drawing from over 20 years of teaching experience in the U.S., ranging from prekindergarten to postgraduate, Affolter's work illustrates personal, practical, and theoretical ways for teachers to grapple with the complexities of race and racism within their own schools and communities and develop as inclusive anti-racist teachers.
Matthew Dickerson, The Voices of Rivers: On Places Wild and Almost Wild. Boston, MA: Homebound Publications, 2019.
This work of creative narrative nonfiction interweaves elements of nature writing, personal narrative, outdoor writing, and environmental writing. In 2017, Dickerson was selected to be artist in residence at Glacier National Park (Montana) for the month of June, and then in 2018, he was selected to be artist in residence at Acadia National Park (Maine) for the month of May. This collection contains essays written in those times and places as well as essays set in some national forests, national parks, and state parks of Alaska from 2015 to 2018.
Elizabeth Endicott, Mongolia 1978–2017: Memoirs of a Part-Time Mongolist. Manchester Center, VT: Shires Press, 2019.
This memoir is a personal account of the author's 14 trips to Mongolia spanning the years 1978 to 2017. The book offers observations on the Mongolian way of life as it has evolved from the socialist period to a new post-socialist reality. Over 150 of the author's photographs document the social and cultural transformations in the Mongolian countryside and in Ulaanbaatar, the capital city.
Natalie Eppelsheimer, Roads Less Traveled: German Jewish Exile Experiences in Kenya, 1933–1947. Oxford: Peter Lang, 2019.
Drawing on archival sources in Kenya, Great Britain, Germany, and the U.S., as well as other literary, governmental, journalistic, and historical sources, Roads Less Traveled examines the experiences of German Jews who managed to escape from Nazi Germany to the British colony of Kenya. This study explores the historical background of Jewish emigration to Kenya, analyzes first-person accounts of former refugees and descriptions of life in the colony, and pays special attention to the experiences of refugee children in Kenya.
Irina Feldman, P. Baker, F. Lagos, and R. Pareja (Eds). Latin American Marxisms in Context: Past and Present. Newcastle upon Tyne, UK: Cambridge Scholars Publishing, 2019.
The opposition to neoliberal development patterns in Latin America has gone beyond social-democratic reformism to a revival of Marxist theoretical perspectives and political practices in the beginning of the 21st century. This book provides an insight into the rich diversity of Latin American Marxism, historically and contemporarily. Given the global interest in the revival of radicalism in Latin America, it should appeal to non-Marxist as well as Marxist scholars with interests in topics from political economy to cultural theory.
Irina Feldman and A. M. Lopez-Zapico (Eds). Resistiendo al imperio: Nuevas aproximaciones al antiamericanismo desde el siglo xx hasta la actualidad. Madrid, Spain: Sílex Ediciones, 2019.
This volume revisits discourses and practices from Latin America, Spain, and the United States labeled as anti-Americanist, analyzing these political and cultural phenomena as practices of resistance in the face of imperial advances of the United States in the 20th and 21st centuries.
Felicia A. Grey, States and Non-participatory Memberships in the WTO. London: Palgrave Macmillan, 2019.
This book examines non-participatory memberships, or why states choose not to use the benefits of international institutions to which they belong. To investigate this question, the author explores why states choose not to litigate within the World Trade Organization's Dispute Settlement Body (DSB). The research contributes to the literature on global governance and institutions generally, and of the WTO specifically. Additionally, the project includes comparative case analysis of WTO agreements and international disputes: China and Jamaica; Guatemala and Mexico; the United States and Mexico. This volume will interest policy makers, trade professionals, academics, and anyone who is interested in development studies.
Christian Keathley, Jason Mittell, Catherine Grant, The Videographic Essay: Practice and Pedagogy. Online: http://videographicessay.org, 2019.
This digital open-access book, adapted from a print version previously published in 2016 and revised for 2019, collects a series of writings, conversations, and examples of videographic criticism that emerged out of the ongoing Scholarship in Sound and Image summer workshops that have been offered at Middlebury since 2015. In recognition of the pedagogical work discussed in this online resource, Keathley and Mittell were awarded the Society for Cinema and Media Studies' inaugural Innovative Pedagogy Award in 2020.
Gary Margolis, Time Inside. Peterborough, NH: Bauhan Publishing, 2019.
A book of poems.
Michelle McCauley, J. J. Dickinson, N. Schreiber Compo, R. N. Carol, B. L. Schwartz (Eds). Evidence-Based Investigative Interviewing: Applying Cognitive Principles. Routledge Press, 2019.
Evidence-Based Investigative Interviewing reviews the application of cognitive research to investigative interviewing, revealing how principles of cognition, memory, and social dynamics may increase the accuracy of eyewitness testimony. It provides evidence-based applications for investigators beyond the forensic domain in areas such as eyewitness identification, detecting deception, and interviewing children.
Bill McKibben, Falter: Has the Human Game Begun to Play Itself Out? Henry Holt and Co., 2019.
Falter is an account of our current peril on a hotter planet, and the way that rampant inequality, spurred by libertarian market fantasies, has left us in a particularly weak place to meet the crisis. It argues that nonviolent social movements might offer a way out. A New York Times bestseller, it was named by the Washington Post as one of the 10 best books of the year.
Laurie L. Patton, Who Owns Religion? Scholars and Their Publics in the Late Twentieth Century. Chicago: University of Chicago Press, 2019.
Who Owns Religion? focuses on a period—the late 1980s through the 1990s—when scholars of religion were accused of scandalizing or denigrating the very communities they had imagined themselves honoring through their work. While controversies involving scholarly claims about religion are nothing new, this period saw an increase in vitriol that remains with us today. Authors of seemingly arcane studies on subjects like the origins of the idea of Mother Earth or the sexual dynamics of mysticism have been targets of hate mail and book-banning campaigns. As a result, scholars of religion have struggled to describe their own work to their various publics, and even to themselves.
Lana Dee Povitz, Stirrings: How Activist New Yorkers Ignited a Movement for Food Justice. Chapel Hill: University of North Carolina Press, 2019.
In the late 20th century, government cutbacks, stagnating wages, AIDS, and gentrification pushed ever more people into poverty, and hunger reached levels unseen since the Depression. In response, New Yorkers set the stage for a nationwide food justice movement, organizing school lunch campaigns, establishing food co-ops, and lobbying city officials. Stirrings uses the political history of food advocacy organizations to explain why such groups focus almost exclusively on feeding hungry people rather than on addressing the root cause of that hunger–poverty.
Peter Crowley Ryan, Environmental and Low-Temperature Geochemistry, Second Edition. Wiley-Blackwell. ISBN: 978-1-119-56858-2, 2019.
Environmental and Low-Temperature Geochemistry presents conceptual and quantitative principles of geochemistry in order to foster understanding of natural processes at and near the earth's surface, as well as anthropogenic impacts and remediation strategies. It provides the reader with principles that allow prediction of concentration, speciation, mobility, and reactivity of elements and compounds in soils, waters, sediments, and air, drawing attention to both thermodynamic and kinetic controls. The scope includes atmosphere, terrestrial waters, marine waters, soils, sediments, and rocks in the shallow crust; the temporal scale is present to Precambrian, and the spatial scale is nanometers to local, regional, and global.
Paula Schwartz, Today Sardines Are Not for Sale: A Street Protest in Occupied Paris.
Oxford University Press, 2020. (This book was intended for release in late 2019, so it is included on this year's list.)
Based on a rich documentary record, together with the oral testimony of surviving participants and witnesses, Today Sardines Are Not for Sale uses a microhistorical approach to probe multiple dimensions of a single short-lived event and its repercussions over time. The author shows how gender shaped an illegal public protest action under a French collaboration government and German occupation.
Yoko Ogawa. The Memory Police. Stephen Snyder, trans. New York: Pantheon, 2019.
The Memory Police is a fable about the power of memory and the trauma of loss. The English-language edition was a 2019 National Book Award finalist, was named one of the New York Times's 100 Notable Books of the Year, and is currently a finalist for the Booker International Prize.
Allison Stanger, Whistleblowers: Honesty in America from Washington to Trump. New Haven: Yale University Press, 2019.
Winner of the Association of American Publishers' PROSE award in the category of Government, Policy, and Politics.
Max M. Ward, Thought Crime: Ideology and State Power in Interwar Japan. Durham: Duke University Press, 2019.
Thought Crime explores the development of the Japanese Peace Preservation Law (Chianijihō) from its initial passage in 1925 to suppress communism and anticolonial nationalism to its expansion into an elaborate system to ideologically convert thousands of political criminals throughout the Japanese Empire in the 1930s.The book illuminates the complex processes through which the law articulated imperial ideology and how this ideology was transformed and disseminated through the law's application over its 20-year history.
Richard Wolfson, Essential University Physics, 4th edition. Pearson, 2019.
This is the fourth edition of the "less is more" calculus-based physics textbook that's designed to give students a concise, progressive text with a lively writing style and real-life applications; it costs less and weighs less than standard university physics texts.