Bread Loaf Writers' Conference to Offer Free Online Readings and Lectures Daily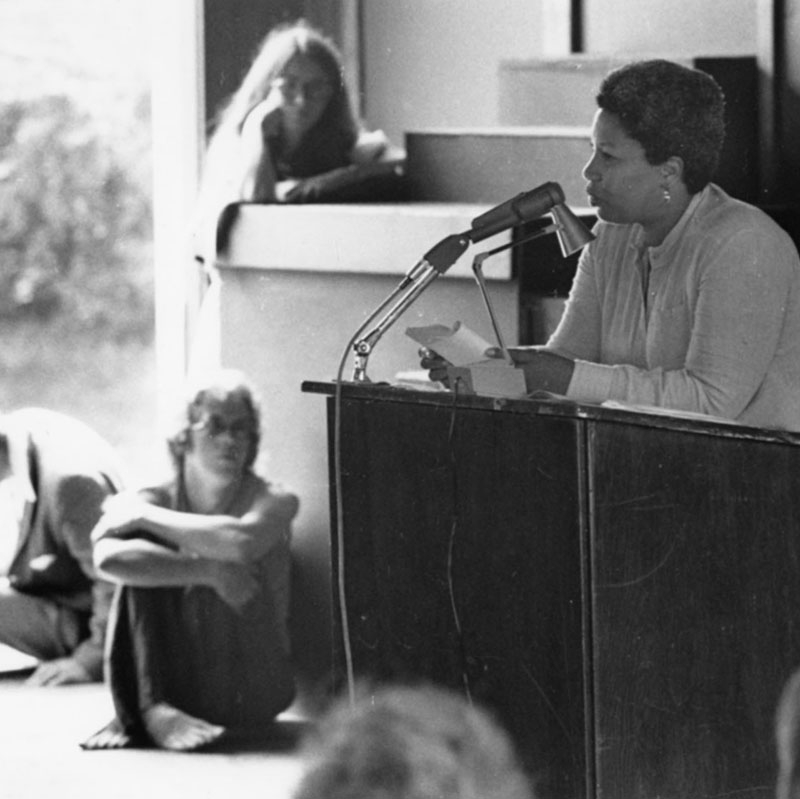 This summer the Middlebury Bread Loaf Writers' Conference, the oldest writers' conference in the country, will offer "Dream Loaf," 10 days of free online lectures and readings from August 12 to 22. The programming, which draws on the conference's archives and also includes two live events, will be made available on the Dream Loaf web page for either watching or listening. The recordings from the archives will be accessible by 9 a.m. on the date listed for the event, and the two live events launch at 4 p.m. on August 14 and 18.
The curated online selection is affectionately called "Dream Loaf" to reflect the impressive lineup of faculty offering lectures and readings, including some legendary literary figures. Many of the lectures and readings that have been digitized for this event are now being made available to the public for the first time. The archival recordings span the years 1973 to 2019. Dream Loaf also includes two live co-interview events featuring Lauren Francis-Sharma and David Treuer, on Friday, August 14, at 4 p.m., and Laura van den Berg and Paul Yoon, on Tuesday, August 18, at 4 p.m.
"With the in-person conferences cancelled this summer, we hope all will partake of these online events including writers who haven't yet had the opportunity to attend one of our conferences," said Jennifer Grotz, director of the Bread Loaf Writers' Conferences. "We hope these events will sustain and inspire the Bread Loaf community and the greater writing community and help foster the conversations and new work our historical moment requires."
The Dream Loaf schedule of online events begins on Wednesday, August 12, with Stacey D'Erasmo's lecture titled "After the World Ends: The Artist's Response to Crisis" and Gloria Naylor's reading from The Men of Brewster Place. Highlights during the session include Monica Youn's lecture "Generative Revision: Beyond the Zero-Sum Game," Stanley Plumly's lecture on Robert Frost, and more. The reading events include poets Louise Glück, Yusef Komunyakaa, and Kevin Young, and prose writers Charles Baxter, Susan Orlean, and Brando Skyhorse, to name a few.
The Middlebury Bread Loaf Writers' Conferences include the Bread Loaf Environmental Writers' Conference, designed for those who want to bring more depth of knowledge to their writing about the environment; the Bread Loaf Translators' Conference, which highlights the important role that literary translators of poetry and prose play in the United States and beyond; and the Bread Loaf in Sicily Conference, which offers small, intensive workshops and inspired community for those who enjoy travel and those living abroad.