Middlebury Chapter of Phi Beta Kappa Inducts 11 New Members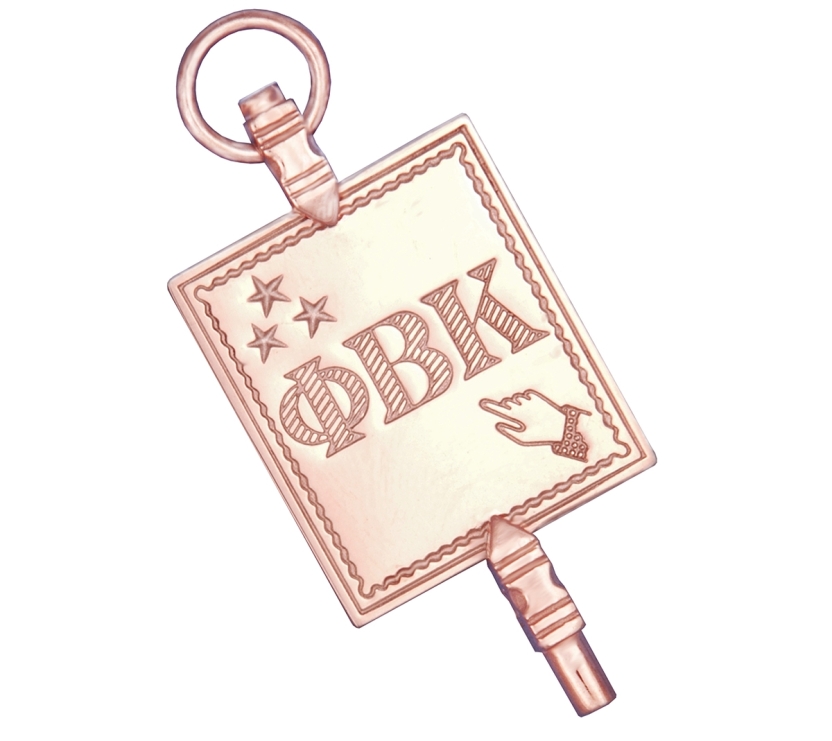 MIDDLEBURY, Vt. – In a ceremony held at the Kirk Center on October 2, with several students and their families connecting remotely, the Middlebury chapter of Phi Beta Kappa inducted 11 new members from the Class of 2021.
Jane D. Chaplin, the James L. Armstrong Professor of Classics and president of the Middlebury chapter of Phi Beta Kappa, welcomed students to the gathering. Fellow officers Katy Smith Abbott, associate professor of the history of art and architecture; Elizabeth Morrison, associate professor of religion; and Susan K. Watson (assistant secretary), the Benjamin F. Wissler Professor of Physics, all participated in the election ceremony.
The new inductees qualified to be Phi Beta Kappa members based on their academic records for the past three years.
Phi Beta Kappa, founded in 1776, is the nation's oldest academic honor society. The Middlebury College chapter, the Beta chapter of Vermont, was established in 1868 and is the 13th oldest Phi Beta Kappa chapter in existence.
The new inductees are:
Nina Cruz
Zoe Rosenthal Grodsky
Samantha Kann
Laura Luna Lardinois
Elise Hyoin Park
Bennett Pienkowski
David Michael Powell
Hannah Cecilia Resnick
Benjamin Arost Slater
Anna Spiro
Maren Helena Taylor