Middlebury Offers New Master's Program in Japanese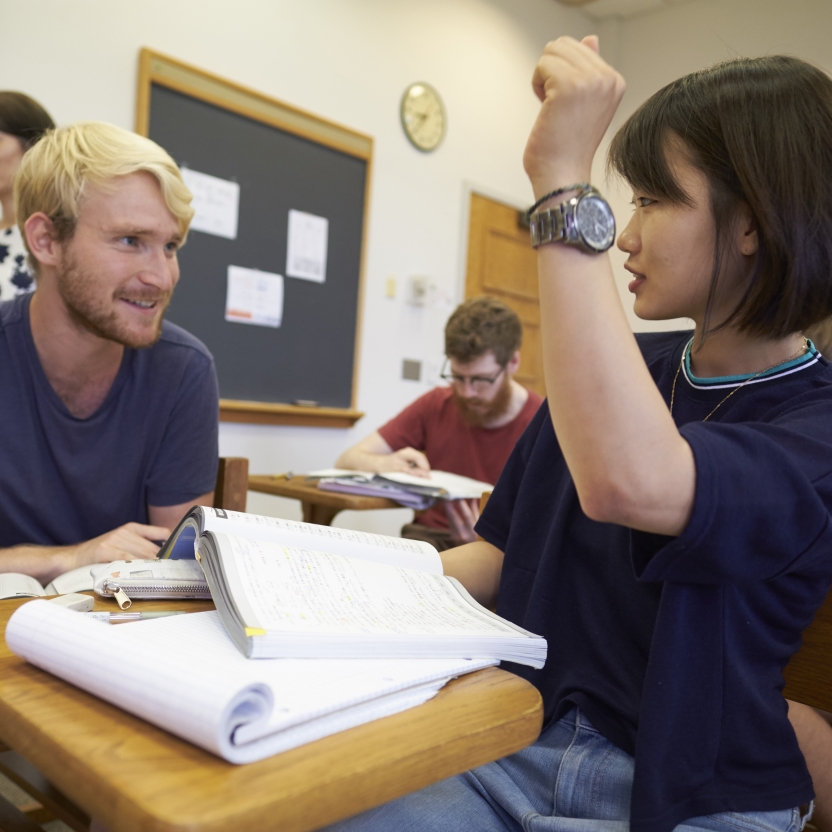 MIDDLEBURY, Vt. - The Middlebury School of Japanese will offer a new master's degree program in Japanese language and culture beginning in summer 2021. The school is one of 12 Middlebury Language Schools known for their intensive language immersion courses. To earn the new degree, students will complete online classes remotely and attend two six-week summer immersion sessions at Middlebury.
"One of our goals with this program is to make learning Japanese more accessible by increasing the number of qualified teachers in the U.S.," said Steve Snyder, dean of Middlebury Language Schools and vice president for academic affairs. "The new master's is an example of our ongoing efforts to continually strengthen and enhance our offerings as a leader in the field of language education."
"We're excited about the new degree program's dual focus on Japanese language and culture," added Snyder.
According to Snyder, students who earn a graduate degree in Japanese pursue careers teaching the language at community colleges and at private K-12 institutions and charter schools. They also teach for international business corporations. Those who seek K-12 certification at public schools may be required to take additional courses.
The curriculum includes core teaching courses such as literature, second language acquisition (SLA) theories, and technology in Japanese language education as well as classes on other topics, including anthropology and translation. All but one course is taught in Japanese.
The program's faculty members are actively engaged in the leadership of the American Association of Teachers of Japanese (AATJ), and national and local teacher training programs. They come from a wide range of U.S. colleges and universities.
Grants from the Japan Foundation help support the program. Middlebury Language Schools offer need-based financial aid and scholarships.
Additional Program Details
Language Pledge: Students must sign the Middlebury Language Pledge® to speak, read, and write only Japanese during summer sessions at Middlebury and remote semesters.
Course requirements: The program consists of 12 three-credit hour courses and can be completed in as little as 14 months. Six courses will be offered during two summers at Middlebury College in Vermont, and six courses will be offered in two academic semesters online. The two summer sessions are six weeks each: classes will be taught over two weeks, four hours per day. The summer courses are offered in conjunction with Middlebury's eight-week immersion program.
Teaching experience: A teaching practicum is incorporated into the students' second six-week summer session.
Japanese Exchange Teaching (JET) program returnees: The program is ideal for JET program returnees who possess a Japanese language proficiency level of intermediate to high or greater using the American Council on the Teaching of Foreign Languages (ACTFL) proficiency scales.
Alumni network: Students and graduates will have access to the Middlebury Language Schools' alumni network.
Motoko Tabuse, the director of the Middlebury Japanese School, said that collaboration between Middlebury College and its schools and programs distinguishes Middlebury's master's in Japanese from those offered by other institutions. "Top faculty in their fields, including those from both Middlebury College and the Middlebury Institute of International Studies, will teach the classes and the Middlebury Language Schools will award the degree," said Tabuse.
Applications to the Middlebury master's in Japanese program will be accepted starting November 2, 2020. For more information, please visit the program's website.