Nan Jenks-Jay Receives AASHE Lifetime Achievement Award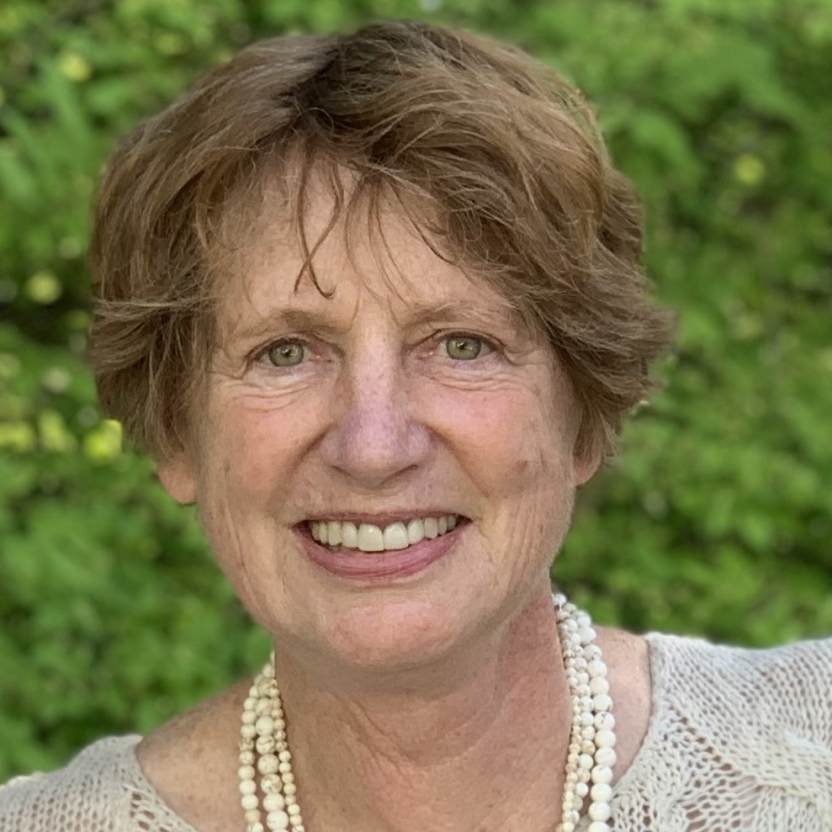 MIDDLEBURY, Vt. – Nan Jenks-Jay, former Middlebury dean of Environmental Affairs and a pioneer in her field, has received a Lifetime Achievement Award from international organization AASHE, the Association for the Advancement of Sustainability in Higher Education. Bill McKibben, author and Schumann Distinguished Scholar in Environmental Studies at Middlebury, nominated Jenks-Jay for the honor with additional support from colleagues at Middlebury as well as other institutions and partner organizations across the country. She received the award at a virtual ceremony in December.
"It is wonderful that Nan is being recognized for her sustainability work at Middlebury, throughout higher education, and beyond," said Middlebury President Laurie Patton. "She is one of the key reasons that Middlebury is a national leader in sustainability in higher education. We are deeply grateful for all her accomplishments, which will continue to benefit our students, faculty, and staff, and the institution for many years into the future."
In his letter nominating Jenks-Jay for the award, McKibben wrote, "Her peers, I think it's safe to say, regard her with a kind of awe, as the pioneer of this work. But she wears it with real humility, always eager for the next challenge."
Jenks-Jay served as dean of Environmental Affairs and taught in the Environmental Studies Program at the College for 23 years before retiring in 2019. In her role as dean, she worked to advance Middlebury's Environmental Studies Program, as well as foster an integrated institutional vision for sustainability. She achieved her goal of making both priorities at Middlebury and launched new projects–now part of its identity–by engaging students, trustees, administrators, alumni, staff, and faculty across the institution.
Highlights of Jenks-Jay's leadership illustrate how she has been the guiding force behind the growing interconnected web of environmental initiatives that span Middlebury. They are:
Achieving carbon neutrality and setting the stage for Energy2028, a commitment that again put Middlebury at the forefront of institutions leading the way for innovative change.

Establishing the LEED Platinum Franklin Environmental Center at Hillcrest.

Developing a school, program, and lab–the Middlebury School of the Environment now in China, the Global Partnerships for Sustainability program in five countries, and the Sustainability Solutions Lab.

Collaborating with the faculty and administration at the Middlebury Institute of International Studies at Monterey, extending Middlebury's environmental leadership to the West Coast.

Playing a key role in the conservation of 2,400 acres of Bread Loaf lands and the establishment of the Lands Advisory Committee, and understanding how Middlebury could quantify and use the carbon storage and sequestration in the forestlands for its carbon neutrality effort.

Participating in the creation of the Bread Loaf Environmental Writers' Conference and inspiring an alumni gift that established an endowment for scholarships in her name.

Bringing attention to racial and gender issues in sustainability work, including helping to establish a two-year scholar-in-residence position for Carolyn Finney, cultural geographer and author of Black Faces, White Spaces: Reimagining the Relationship of African Americans to the Great Outdoors, to address diversity, equity, and inclusion as they relate to sustainability issues at Middlebury and elsewhere.
In appreciation of all her efforts, Middlebury will name the community lounge space on the main floor of the Franklin Environmental Center at Hillcrest in honor of Jenks-Jay in 2021.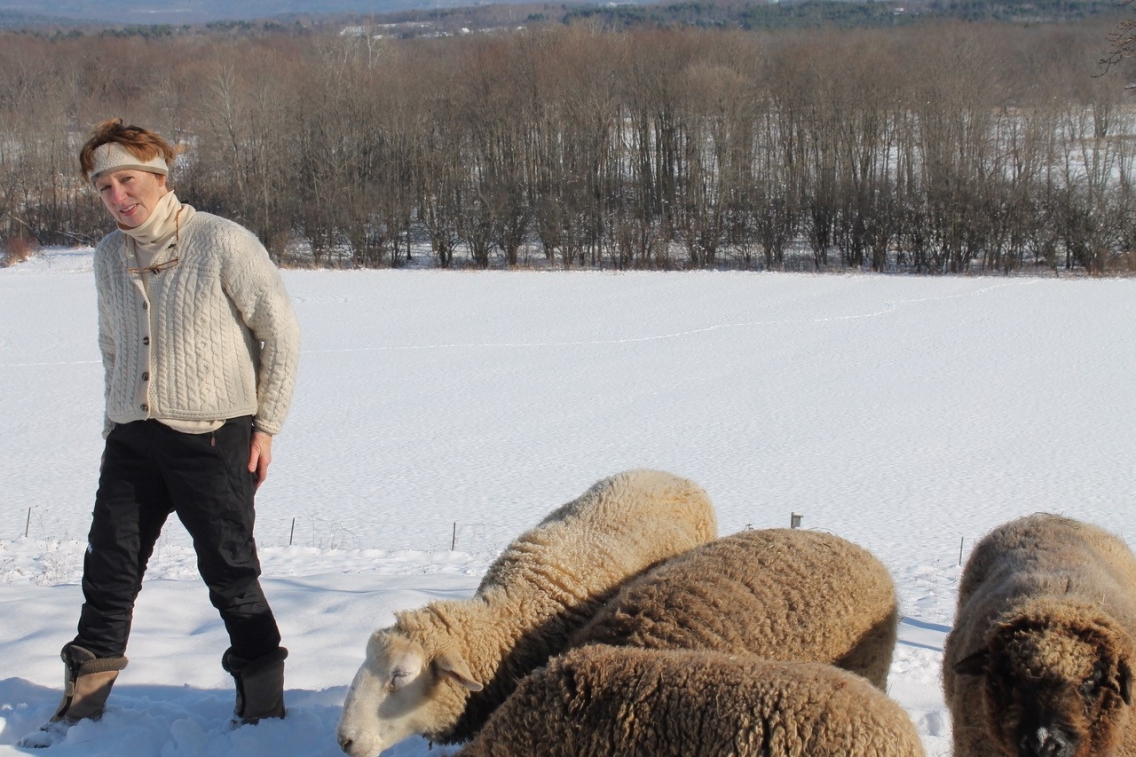 Nan Jenks-Jay at Miller Hill Farm, Nursery, and Gardens in Sudbury, Vt., which she co-owns with her husband, Carl Phelps.
Beyond Middlebury, Jenks-Jay has held numerous leadership positions, including as a member of external review committees for 18 college and university environmental and sustainability programs. She also helped to create a national network to advance sustainability in higher education that later became AASHE, now a global organization, and was part of its first cohort of senior advisors–a role she remains in today. Jenks-Jay has served on state government committees, national commissions, and the board of the Vermont chapter of the Nature Conservancy. She currently chairs the board of Shelburne Farms, a leader in sustainability education for students in pre-kindergarten through high school.
"Nan's wisdom and guidance has been integral to moving Middlebury forward, not only in the vitally important work of environmental sustainability," said Patton, "but also in how we foster new generations of environmentally active global citizens. She has had a profound impact at Middlebury. Every moment we work together toward a sustainable future at Middlebury, we are deeply aware that we are building on Nan's extraordinary legacy."
AASHE, the Association for the Advancement of Sustainability in Higher Education, is the leading association for the advancement of sustainability in higher education. It serves higher education faculty, administrators, staff, and students who are change agents and drivers of sustainability innovation. Established in 2005, AASHE has more than 900 members across 48 U.S. states, one U.S. territory, nine Canadian provinces, and 20 countries. Nearly 7,000 participants attended AASHE's 2020 virtual conference. For more information, visit www.aashe.org.