Middlebury Admits 1,446 Students from College's Largest-Ever Applicant Pool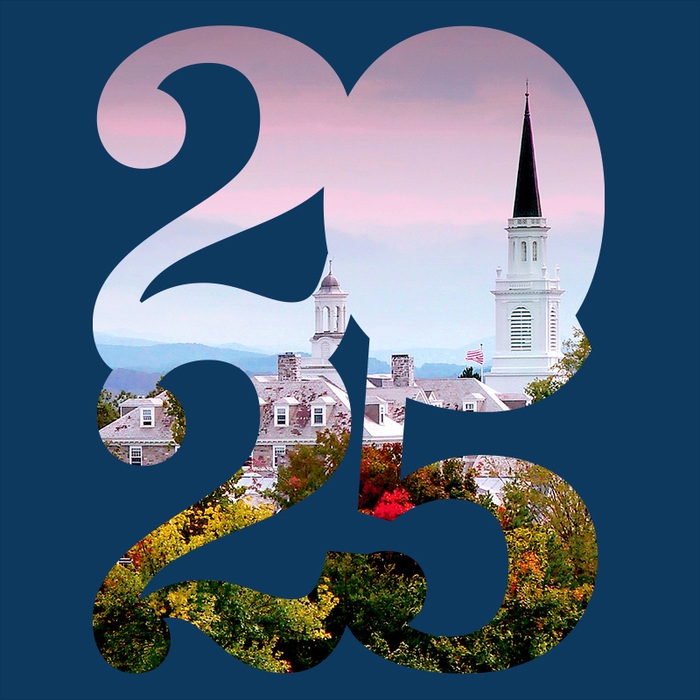 MIDDLEBURY, Vt. - Middlebury College has admitted 1,446 students who applied as regular decision candidates to the Class of 2025. These students were part of the largest group of applicants in the College's history—a total of 11,908 students, representing a 30 percent increase over the previous year. The overall acceptance rate, which includes 425 students admitted through the College's early admissions program, is 15.7 percent.
"The joy of this work is getting to know our applicants, so we approached this positive challenge by doing what we are passionate about—digging in and spending time learning about each student," said Director of Admissions Sam Prouty.
Statistics from All Students Admitted to the Class of 2025
States with highest numbers of admitted students from largest to smallest: New York, California, Massachusetts, Texas, and Illinois
Countries with highest numbers of admitted students from largest to smallest: China, Canada, United Kingdom, and Mexico
Number of states represented: 49 states, Washington, D.C., and Puerto Rico
Number of countries represented: 91
Students of color represent 47 percent of all students admitted, including early and regular decision candidates. Nearly 13 percent are international students while 35 percent are first-generation or students who are the first in their families to attend college.
Students seeking admission to Middlebury this year were also the first to apply under Middlebury's pilot test-optional policy, a three-year trial that will remain in place through fall 2023. Nearly half of the total number of applicants chose not to submit standardized test scores.
"Removing testing from the equation didn't alter our focus," said Dean of Admissions Nicole Curvin. "Our staff continued to concentrate on what truly matters—assessing academic potential, gaining insight into the character of students through letters of support, hearing their voices in the essays, and gathering information about their commitments to friends, family, and community."
Applicants felt the impact of issues confronted across the world during the last year. "We saw a number of students from all backgrounds engaging in anti-racism efforts in their communities and wrestling with ideas of power, passivity, and privilege in their own lives," said Santana Audet, admissions coordinator of diversity, inclusivity, and access initiatives. "In the face of the pandemic and its many consequences, our admitted students demonstrated remarkable resilience, creativity, and adaptability."
The Office of Admissions will now focus on answering questions from admitted students and their families at virtual events scheduled through early May. Activities include Preview Days from April 11 to 13, when admitted students can learn more about the College by meeting with current students, staff, and faculty. Planned events also include sample classes, webinars, an Instagram Live campus tour, and opportunities to connect with other students admitted to the Class of 2025 as well as alumni. 
The College expects to enroll about 620 students in September 2021 and about 100 in February 2022. 
Middlebury will award about $17.5 million in need-based financial aid to the class, with roughly 48 percent of the students receiving support.
Students learned of their admission online on Saturday, March 27, and the College mailed letters to their homes on Friday, March 26. Admitted students have until May 7 to accept Middlebury's offer.