Majority of Middlebury Language Schools to Operate In Person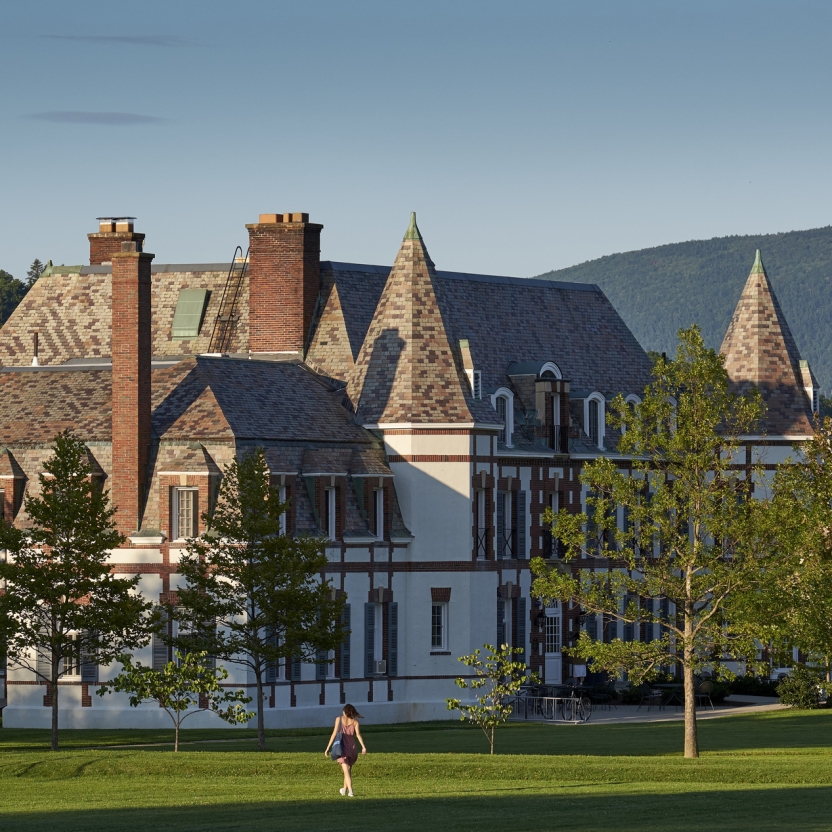 MIDDLEBURY, Vt. — June 28 marked the beginning of the Middlebury Language Schools, known internationally for their full immersion approach to language teaching. This summer the Language Schools will welcome over 1,600 students and 300 faculty and staff both to the Middlebury College campus and online to study Abenaki, Arabic, Chinese, French, German, Hebrew, Italian, Japanese, Korean, Portuguese, Russian, and Spanish. The School of Japanese launched a master's in Japanese, and the School of Abenaki will host its first in-person two-week program with 24 students—after holding its inaugural session remotely in 2020.
Due to the pandemic, Chinese, Italian, Japanese, and Russian will operate online this summer. The School of Hebrew will have both online and in-person programs, while the remaining schools will all operate on the Middlebury campus in Vermont. Classes will be conducted online for the first week for all programs. Students on the Middlebury campus are required to be fully vaccinated, and Middlebury College is running a COVID-19 testing center and vaccine clinic.
"What an extraordinary summer it promises to be, coming after a difficult and challenging year," remarked Steve Snyder, dean of Language Schools. "We are grateful to be able to come together again."
Language School students will live, learn, and interact in the language they have come to study, and sign the Language Pledge®, a formal commitment designed by Middlebury to speak the language of study for the entire summer session. Students in the online programs will sign a modified pledge. The Language Schools will also host virtual events that are open to alumni and the public.
Students will bring a wide range of experiences with them this summer. A student in the School of Hebrew started a company that connects young adults who have lost someone to COVID-19 to free grief support. The Kathryn Wasserman Davis School of Russian will have an aspiring astronaut who has worked on an all-female team to develop Kyrgyzstan's first satellite. A China-based writer for the Washington Post is enrolled in the Chinese School; and a documentary filmmaker is studying in the Italian School. Since 1915, more than 50,000 students from all walks of life—including more than 12,000 advanced degree holders—have attended one or more of the Language Schools.
The late philanthropist Kathryn Wasserman Davis funded the Davis Fellows for Peace, which continues to provide full grant scholarships to 100 students. The initiative, which began in 2007, is intended to challenge Middlebury to use its expertise in language acquisition and policy studies to recruit and train future potential peacemakers.
Virtual events open to the public can be found on the event list which will continue to be updated throughout the summer. More information about the Middlebury Language Schools can be found online or by contacting the Language Schools at 802-443-5510.