Middlebury Names Caitlin Goss Vice President for Human Resources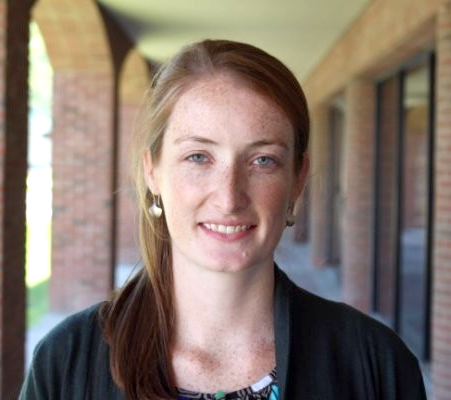 MIDDLEBURY, Vt. - Middlebury has named Caitlin Goss vice president for human resources and chief people officer. She will begin her new role on September 13.
A native Vermonter who grew up in Hinesburg, Goss holds an MBA in sustainable innovation from the University of Vermont and a bachelor's in political science and East Asian studies from Dickinson College. As an exchange student, she attended Beijing University, where she became fluent in Mandarin Chinese. Goss also spent two years at the Harvard Kennedy School of Government, where she worked and studied leadership as a vehicle for systems change and developed a keen interest in the nonprofit sector and an understanding of the dynamics within a research and teaching institution.
Goss comes to Middlebury from Rhino Foods in Burlington, where she has served as the director of people and culture for the last four years. Previously, she was the team leader for employee engagement in global human capital at consulting firm Bain & Company, where she worked in the Boston and Shanghai offices.
Goss will report to David Provost, executive vice president, finance and administration, with a dotted line to Laurie Patton, president. She will also serve as a member of the Senior Leadership Group and oversee all functions of human resources and human capital management. She succeeds Karen Miller, who served as Middlebury vice president for human resources and chief risk officer until February 2021.
"I'm thrilled to have the opportunity to join the Middlebury community and partner with everyone across the College in this new role," said Goss. "I look forward to building upon existing programs and practices—as well as welcoming new ideas and innovation—to facilitate a deep commitment to inclusion and develop a resilient and enduring people-centered culture."
In an announcement about Goss to faculty and staff, Provost and Patton called her a creative leader, strategic thinker, and an effective problem solver with a focus on innovation and organizational design. They also noted that she has demonstrated her ability to balance broad functional human resources responsibilities with the development of new, enterprising programs rooted in belonging and inclusion—a skill that was evident during her time at Rhino Foods and at Bain & Company.
A committee of faculty and staff selected Goss for her new position after conducting a rigorous national search. Members of the committee were especially impressed with her energy, creativity, and communication skills. Provost and Patton also highlighted her international experience and focus on inclusivity, and said that they match up well with Middlebury's priorities.
Goss also has been highly engaged in her local communities as a volunteer and board member. She is currently a member of the board for Vermont Works for Women and the United Way of Northwest Vermont.