Demitria Kirby Named Director of Public Safety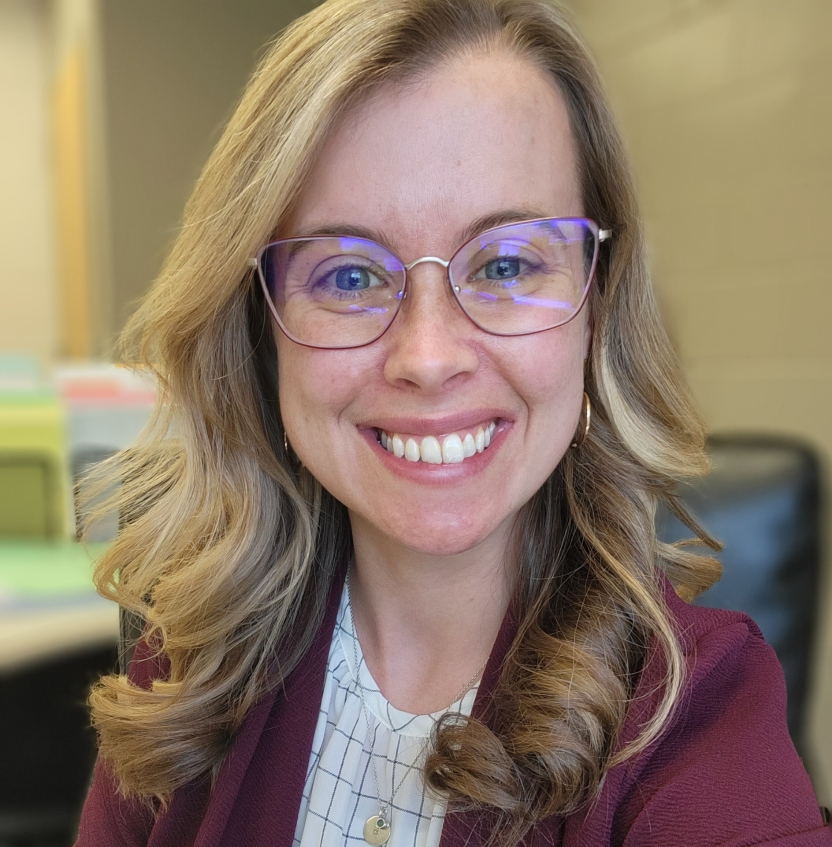 Vice President of Administration and Chief Risk Officer Mike Thomas sent the following announcement to the Middlebury, Vermont, campus community on October 21.
Dear Middlebury Community,
I am pleased to announce that Demitria Kirby—a collaborative leader, manager, and social advocate—has been named the next director of public safety at Middlebury. She will begin her new role on October 25.
Demitria comes to Middlebury with broad experience in public safety and coalition building. Most recently, she served as the youth services manager for the city of Keene, New Hampshire, where she oversaw a diversion program for first-time juvenile offenders, an intervention program for youth struggling with behavioral issues, and a summer program to connect youths to employment in city government. Through her work, Demitria collaborated with law enforcement officials, counselors, school leadership, and the judicial system. She also advocated for young domestic violence survivors and their families, connecting them with mental health resources and employing restorative practices.
Demitria worked with state agencies in New Hampshire to bring social justice documentaries to the region, providing opportunities for those with lived experiences to participate in panel discussions. In addition, she collaborated with the New Hampshire Internet Crimes Against Children Task Force (NH ICAC) to create awareness about youth Internet safety.
Before serving as youth services manager, Demitria worked as a case technician for the Bureau of Child Support Services in Keene, where she assisted families with safety planning in critical situations. She also worked as a child protective services worker with the Division of Children, Youth, and Families in Keene and as a domestic violence specialist with the Monadnock Center for Violence Prevention in Keene, where she advocated in court, with law enforcement, and with local child protective systems for clients who had experienced domestic violence.
Demitria was selected for the position after a competitive national search. Her work and experience distinguished her as a candidate, as Middlebury looks to collaborate more with students and other stakeholders to enhance the role of Public Safety in overall student and community safety.
"I am excited to be joining Middlebury and to begin the important work of engaging with the vibrant community there," Demitria said. "I look forward to meeting with students, faculty, and staff to learn more about Middlebury and how Public Safety can support them."
Demitria earned her Master of Business Administration with a graduate certificate in Human Resources Management from Franklin Pierce University in New Hampshire, and a Bachelors of Arts in Psychology with an Associate's of Science in Chemical Dependency from Keene State College.
Her community service includes serving as a member of the Board of Directors of the Monadnock United Way, where she helped create a diversity, equity, and inclusion committee, and as secretary of the board for the New Hampshire Juvenile Court Diversion Network. She also participated in community coalitions such as the Communities and Schools Together (C.A.S.T.), Keene State College Partner Advisory Board, YMCA Community Coalition, Monadnock Youth Coalition, and the Monadnock Region Interagency Group. Demitria received the Keene State College Outstanding Woman of New Hampshire Award in 2021 for the Monadnock region.
I'd like to thank the search committee for assisting in the selection process: students Aubrianna Wilson '23 and Ciara Carlson-Healy '22; Professor of Luso-Hispanic Studies and former Chief Diversity Officer Miguel Fernandez; Director for Custodial and Support Services Missy Beckwith; former Director of Public Safety Lisa Burchard, who now handles special projects; Dean of Students Derek Doucet; and Enterprise Risk Management Outreach Specialist Amber Lovely-Lee.
I would also like to thank Dan Gaiotti for serving as interim director of Public Safety, and especially for leading the department through uncertain times of the pandemic. His leadership and dedication to Middlebury are greatly appreciated.
Please join me in welcoming Demitria to Middlebury College.
Sincerely,
Mike Thomas
Vice President of Administration and Chief Risk Officer