Middlebury Receives $10 Million Gift to Support Black Studies, Provide Financial Aid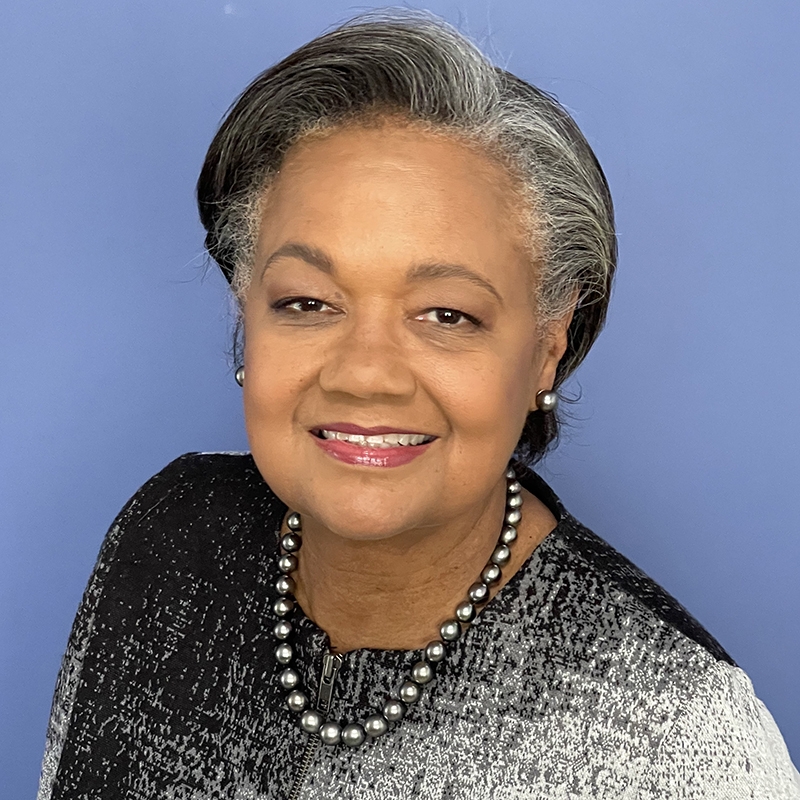 Middlebury has received a $10 million gift from Ted '83 and Kathy O'Connor Truscott '83 to support faculty and students. The gift will create an endowed professorship in Black Studies, expand financial aid for undergraduate and graduate students, and provide unrestricted support for institutional priorities.
"Middlebury is at an exciting juncture, led by an exceptional president with a compelling vision for the future," Ted Truscott says. "Having been involved in Envisioning Middlebury—the recently completed strategic planning process—we felt it was important to step up now and invest in that future—or, as we often put it, to help our students become world ready and work ready. We wanted to demonstrate our support for President Laurie Patton and her leadership. We look forward to others joining us."
"Ted and Kathy's gift will help ensure our students are prepared to share the educational gifts they've been given with a world that needs them," President Laurie Patton says. "We are profoundly grateful."
Black Studies Professorship to Honor Trustee Emerita Deborah Thomas '75
The Truscotts' investment in Black Studies will enable Middlebury to hire a leading scholar for the program, helping to expand curricular offerings and promote rigorous and creative scholarship and research. Created in 2019, the interdisciplinary program focuses on the intellectual, cultural, and political aspects of Black life and Black people in a global framework. The program incorporates faculty in the departments of Luso-Hispanic Studies, History, Film and Media Culture, and Music. Earlier this year, Middlebury received a separate gift to establish an associate professorship in Black Studies.
"Middlebury is taking steps to deepen and sharpen its curriculum," Patton says. "We want to make sure that our students are fluent in cross-cultural understanding as it is practiced in the 21st century. We are particularly focused on building our new Black Studies major and on integrating the study of race and anti-racism across the curriculum. A fully endowed professorship will allow us to attract a superb scholar and teacher—strengthening the department and accelerating the pace of its expansion. This professorship will also create more intellectual possibilities and pathways of study for our students in the classroom."
The professorship will be named in honor of Trustee Emerita Deborah Thomas '75 in recognition of her distinguished career as a lecturer in Yale University's Department of African American Studies, as an administrator at Yale, and of her service to Middlebury. As associate dean of the graduate school, she oversaw the administration of graduate education, the awarding of fellowships and grants, and the recruitment of underrepresented students. She also served as associate secretary of the university and assistant to the president. A high point of her career at Yale was her work as a member of the Yale Corporation Fact-Finding Delegation to South Africa, which led to the establishment of new educational initiatives. Thomas served on the Middlebury Board of Trustees from 2004 to 2019, chairing the College Board of Advisors and the Educational Affairs Committee during her tenure as a trustee.
"Because of my work on Envisioning Middlebury, we knew that a professorship in Black Studies was an immediate and critical need," Truscott says. "Endowing the professorship enabled us to meet that need and to honor a remarkable alumna we had come to know as a dear friend. Deborah's keen understanding of higher education, her perspective as an alumna and Yale administrator, and her skills in critical thinking and analysis made her an exceptional board member. Her kindness and generosity make her an exceptional friend. We are so pleased that she will be recognized through this chair."
Investing in Students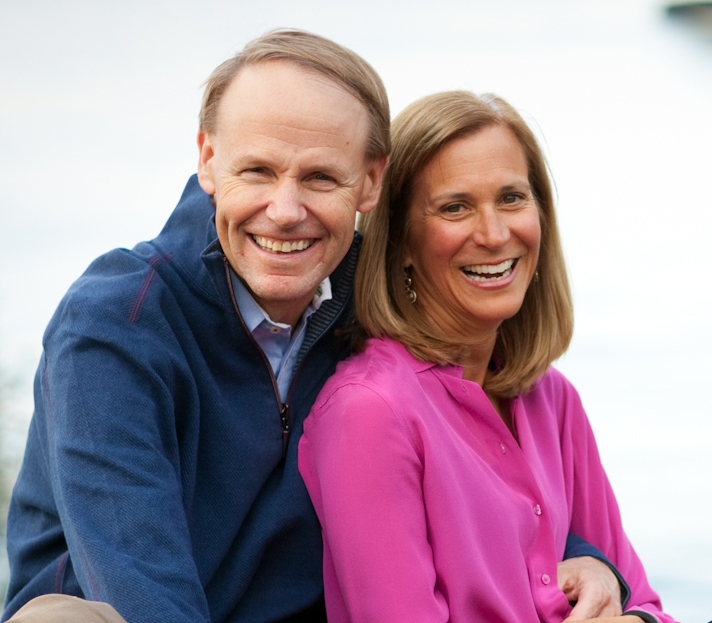 Ted '83 and Kathy O'Connor Truscott '83
The Truscotts' $5 million gift for financial aid will preserve and strengthen need-blind admissions for domestic students at the College and provide support for students in graduate programs. A significant portion of the gift will be used to inspire other donors to support financial aid through matching gifts.
"From our own experiences, we know that the opportunity to attend Middlebury can change the arc of students' lives," Truscott says. "We want to ensure that financial circumstances are not a barrier to attendance. That's critical for individual students and because of the contributions Middlebury students will make in their communities, locally and globally.
"Middlebury is a private institution, but we're also a public good," he notes. "And a public good should be accessible to all. We hope others will join us in creating opportunities for today's and tomorrow's young people."
The third component of the gift is to the Annual Fund, which provides immediate and flexible dollars to fund the people and programs that make Middlebury exceptional. Annual Fund gifts fund new initiatives that accelerate the pace of progress and maintain the institution's entrepreneurial culture. They are an essential complement to the endowment.
A History of Leadership and Philanthropy
Since graduating from Middlebury, the Truscotts have been consistent and generous donors and volunteers. They had previously established two professorships, one in 2002, the other in 2007. The first, in the Chinese Department, honors Professor Emeritus John Berninghausen. An East Asian studies major, Ted wanted to recognize Professor Berninghausen for "his commitment to excellent teaching, his ability to expand the mind, and his courage in establishing a Chinese language program at Middlebury College." The second, in environmental studies, honors Professor Emeritus John Elder, acknowledging the significance of the intersection of humanities and environmental studies.
By working with the Office of Advancement staff and their own financial planners, the Truscotts were able to structure their recent commitment as cash and a charitable lead trust, resulting in a gift larger than they had originally thought possible. "The idea of combining an outright gift with a charitable lead trust accomplished multiple goals, including advancing several institutional priorities that are important to us," Truscott says.
While an undergraduate, Ted Truscott attended the Chinese School and went on to earn an MBA at New York University. He is CEO of Columbia Threadneedle Investments, a leading global-asset manager.
Kathy Truscott majored in economics at Middlebury and attended both the Spanish School and the Schools Abroad in Madrid. Before her retirement, she was vice president and co-owner of Abbot Cards Company, a mail-order greeting card company. She serves on the board of trustees of Plummer Youth Promise.