Working to Become an Anti-Racist Institution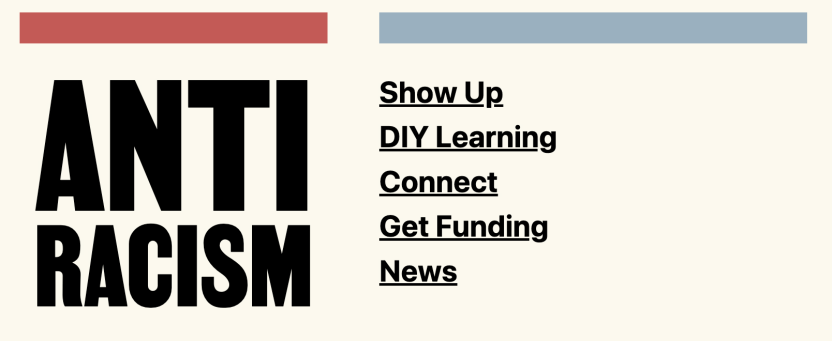 On October 2, 2021, a group of Middlebury faculty, staff, and students assembled at Middlebury Chapel and began a slow, methodical walk down the hill to Old Chapel.
It's a path many take each day to traverse campus, usually in a matter of minutes. But this day was different. The group was asked to take each step deliberately, at the slowest pace they could muster, while reflecting on the purpose of the exercise: to understand and experience what slow but steady progress and continual work feels like, to embrace the frustration, but to realize that slow progress is progress nonetheless. It was a metaphor for the work of the entire Middlebury community to transform Middlebury into an anti-racist institution.
On Friday, May 13, from 5:30 to 6:30 p.m., for the close of the academic year, Middlebury's Anti-Racist Task Force invites the Middlebury community to again participate in slow walk––this time up the hill from Old Chapel to Middlebury Chapel. The experience is one many will find more difficult than they imagine, said Christal Brown, associate professor of dance and chair of the Anti-Racism Task Force at Middlebury, now two years into leading this work. It's also an important part of Middlebury's story, and how we experience the process of becoming anti-racist. Some will lose patience almost immediately. Others will find the slow walk meditative and an opportunity to observe their surroundings in a new way. 
"The slow walk is the embodiment of what it means to change culture, transform conflict, confront discomfort, and live in community," Brown said, noting that the idea comes from the Japanese Butoh style of dance as well as Civil Rights marches. "Becoming an anti-racist institution is not an overt change. It's more about culture-making and getting to know each other's stories so we can create a collective story that lessens our dependence on racism as a structure for interaction. We wanted to make the task force educational, because we are an educational institution, and inspire people to take individual action with collective impact as well as allow people to say they don't know some things—a beginner's mind approach."
The Anti-Racist Task Force was created "to develop a process to transform our community into one that is attentive to racism, addresses its destructive force, and creates the conditions to have courageous conversations." Brown often refers to racism as "a sophisticated piece of technology that creates structures of dependency on which we may not realize we rely." In other words, we depend on racism to propel our everyday lives with little awareness that this is our state of being, and in the process we perpetuate racism itself. The task force is working to change this culture at Middlebury through three main initiatives: dialogic process workshops, story circles, and the anti-racist learning hub.
Following a listening phase, the task force has worked to establish collaborative relationships with the Office of Diversity, Equity, and Inclusion; Student Government Association (SGA) DEI Committee; Religious Life Committee; Student Life Leadership Team; Residential Innovation and Education Team; and Middlebury's libraries, where a team from the library, the task force, and DLINQ have been working with seniors Ellie Thompson and Myles Maxie to establish an anti-racist learning hub that includes funding guidelines for projects that support anti-racist work. The hub features activities, talks, and ways individuals can engage on important topics. 
The work of the task force also has included hosting Story Circles that focus on themes such as power, affiliation and affinity, fear, dreams, and decision and commitment. The goal is to dismantle old ideas and share values and experiences that we each bring to the community. The idea is to break down silos where we view ourselves as experts and forget to ask questions. The Transformative Projects Fund is designed to bridge gaps, create space, and build culture in ways that transform our perspectives and actions.
Features of the website include:
The current members of the task force are Christal Brown, Mike Roy, Kristen Mullins, Jason Duquette-Hoffman, James Sanchez, Ashley Taylor, Shelley Pottorf, Will Nash, Derek Doucet, Tara Affolter, Jonathan Miller-Lane, Ali Paquette, Esther Charlestin, Esther Palmer, Shannon Bohler, Ellie Thompson '22, and Victoria Netter '22.