CCI Open House During Fall Family Weekend
Arts, Media, and Communications, Business, Finance, and Consulting, Education, Government, Law, and Policy, Social Impact, Technology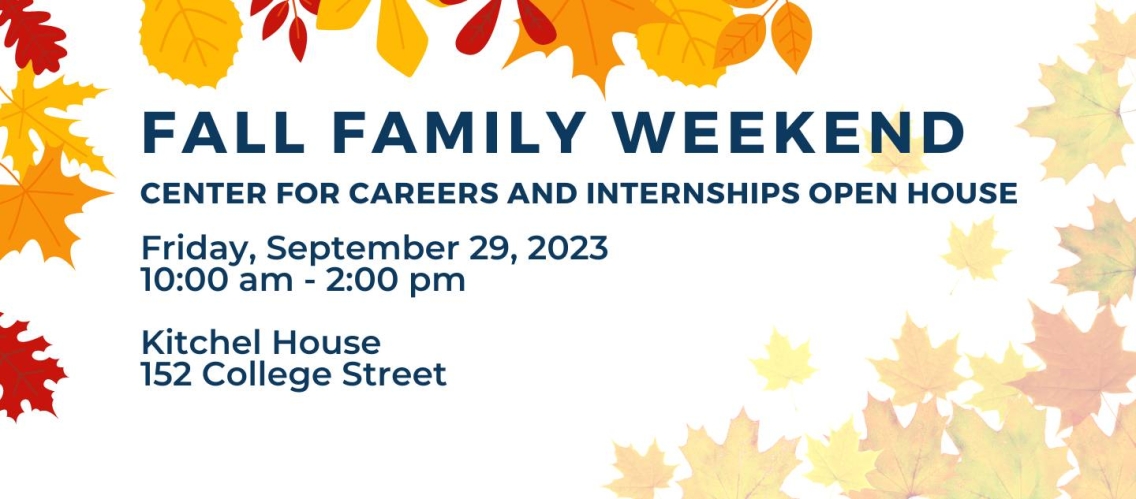 Families - Join us, Friday, September 29: Drop-in hours between 10:00 a.m. - 2:00 p.m. at Kitchel House, 152 College Street (corner of College and Weybridge street)
The Center for Careers and Internships (CCI) works with students from their first year and all throughout their time at Middlebury to help assess their interests, gain experience, and develop a plan for the future. CCI's advisors and resources focus on all areas of career exploration, from arts to technology to finance to education, and more. We host many information sessions and workshops each year that build skills and connect students with employers and alumni. CCI also helps with decisions such as choosing a major and finding and funding summer and winter term internships.
CCI welcomes students and their families to drop by anytime between 10:00 am-2:00 pm to chat with our staff, tour our building, and learn how we can help your student explore what's next!
(If you can't make it to the Open House, we will also be staffing a table at the Fall Family Weekend Welcome Center in the Center for the Arts on Saturday Sept. 30 from 10:00 am-12:00 pm.