Allison Ortega '07
International Credential Evaluator, World Education Services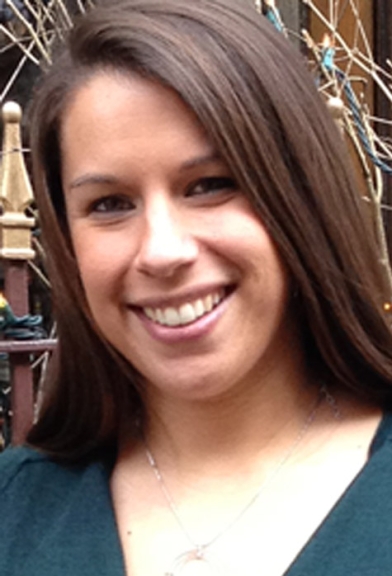 Additional Programs
History
Occupational Therapist, NYU Langone Medical Center
The skills and aptitudes you gain from a history degree prepare you for any field you want to pursue.
What have you done since graduating from Middlebury?
I served as a Peace Corps volunteer in Mozambique, teaching English and computer skills. This experience transformed the way I saw the world and my place in it. I also worked at World Education Services, helping immigrants and foreign students gain access to education and employment opportunities. Having seen hundreds of students contract illnesses or conditions that are so easily prevented and don't even get treated—scoliosis, lazy eye, or even HIV/AIDS—I wanted to help them more directly. I started taking prerequisite science courses and then applied to occupational therapy school.
How has your major influenced your life since graduation?
Studying diverse geographic areas broadened my world-view and sparked my desire to make international travel and work a priority. Even now I am preparing for a service-learning trip to do pediatric rehabilitation in Cuba. I have found that having a historical grounding is so important to understanding contemporary issues and the current political and geographic dynamics. The skills I learned writing my thesis have benefited me so much; although I research seemingly different things now, I am able to take a lot of information, condense it, and present it in a cogent manner.
How did your major prepare you for your work and career?
The skills I learned as history major have made transitioning to different fields possible. I have worked in several distinct fields, from education to the non-profit sector, and now I am preparing for a career in rehabilitative health sciences. Critical thinking, analytical writing, and strong communication and research abilities are positive attributes for all fields.
When did you know you wanted to major in history?
Professor Tropp's course History of Africa to 1800 cemented my desire to declare a history major. I was captivated. I knew that other history courses would be equally so. I also had the freedom to explore my personal interests through independent research in history, which was very appealing.
Learn More About the History Department at Middlebury