Andrew Mahlstedt '98
Project Director, United World Colleges (UWC) in Colombia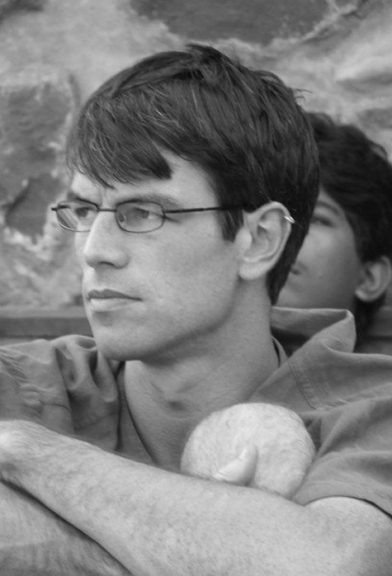 Additional Programs
American Studies
Project Director, United World Colleges (UWC) in Colombia
"American Civilization has framed a view of the world that is fundamentally interdisciplinary."
Tell us about what you do.
I am the Deputy Head of the United World College in Mostar (Bosnia & Herzegovina), as well as teach history.
What have been your key milestones since graduating from Middlebury? 
I worked at a high school exchange program for two years after college, then did an MA in International Comparative Education at Stanford, after which I taught literature at the Mahindra United World College of India while completing my MA in English from Bread Loaf. I left India in 2007 to do my PhD in English, which focused on the ethics of representing abject poverty under globalization. In that time I was also lucky enough to teach a J-term course on an interdisciplinary, cultural history of the mountains back at Middlebury (twice). I completed my PhD at UW-Madison in 2012, and came to Bosnia the following year. 
How has the American Civilization major influenced your life after graduation? 
When I decided I would be an educator, I was in some ways forced into a discipline (literature) but American Civilization has framed a view of the world that is fundamentally interdisciplinary. I teach literature as a projection of worlds embedded in environmental, political, social and cultural realities. American Civilization nurtured this worldview, one that I, in turn, pass on to my students. When I was asked to teach History and Anthropology last year—despite not having ever taught either before—I wasn't really so daunted by the prospect (though I probably should have been!), in large part because American Civilization gave me the confidence to approach knowledge across the humanities and social sciences.
How have the skills, knowledge or dispositions you learned as an American Civilization major translated into your career?
Working at a United World College, where students typically come from 50-75 countries, is a natural outgrowth of my longstanding interest in cultural knowledge. As I've moved into administration in the last year, being able to speak, listen, and read across academic disciplines has proven crucial to engaging the range of concerns that our faculty express in their classes. In particular, I remember my coursework in American Civilization with Professor John McWilliams as critical to teaching me to listen to language, to write creatively and critically, and to speak with confidence in a community of learners.
Did you know what career path you wanted to pursue after graduating?
I think I always knew I wanted to be an educator. I was fortunate to have fantastic teachers in high school, and had many, many brilliant ones at Middlebury (and Bread Loaf)—Newbury, Spears, Elder, McWilliams —and so teaching seemed like an obvious choice. I didn't think I'd do a PhD at the time (I don't think I knew what it was!), but American Civilization sparked an intellectual curiosity that drove me towards more and more learning, which only a PhD could allow.
Finally, what advice or suggestions do you have for current American Civilization majors as they consider their post-Middlebury futures?
Hold onto the complexity that American Civilization nurtures. Don't allow the narrowing that professional specialization forces on you to compress the beautiful, contradictory, and coexisting multiplicity of real world problems that American Civilization cultivates.
Learn More About the American Studies Department at Middlebury.