Ben LaBolt '03
Partner, Bully Pulpit Interactive (BPI)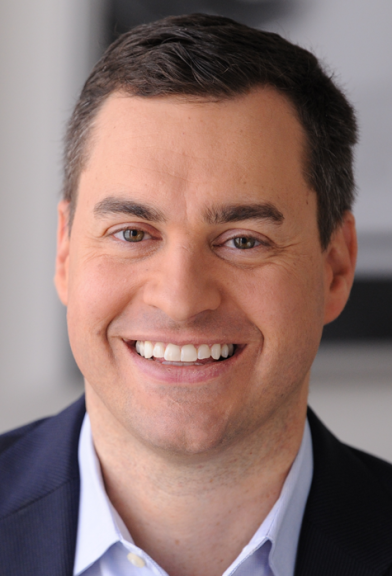 Political Science major, French and Theatre minors
Partner, Bully Pulpit Interactive (BPI)
"I've always had a passion for politics and my political science major rooted me in the theory, history and methodology behind successful campaigns and government action. It also gave me a global perspective to look beyond our borders and consider the trajectory of other countries and international institutions. At the same time, I rely every day on the diversity of the liberal arts education I received at Middlebury. The most important thing we learn is to think strategically and to pour ourselves into a new topic we don't have much familiarity with. I'm constantly diving into new issue areas and challenges, and that nimbleness and diversity of thought has served me well."
Tell us what you do.
I'm a partner at Bully Pulpit Interactive (BPI), a modern communications and advertising agency for companies, campaigns and causes, where he leads strategic communications across clients and teams. I lead strategy and oversee work product for some of BPI's largest and longest standing corporate, philanthropic and advocacy clients. I advise clients on how to transform their communications to be more integrated, targeted, and persuasive, reach beyond selling products by realizing a values based vision and help organizations under siege rebuild their reputation. I help brands and organizations understand how consumers and policymakers will respond to their products, services and campaigns. I advise high growth startups, CEOs, prominent venture capitalists, established Fortune 500 companies and major foundations and advocacy organizations. For nearly two decades I have also served as a campaign strategist at the city, state, and national level and in the government on Capitol Hill and in the Obama White House, most recently serving as an advisor to the Biden Harris Transition Team helping to win Senate confirmation for the Cabinet.
What have you done since Middlebury?
I served as the national press secretary for President Obama's re-election campaign, press secretary for then-Congressman Sherrod Brown's campaign for Senate, communications director for Rahm Emanuel's first campaign for Mayor and White House spokesman for the efforts to confirm Justices Sotomayor and Kagan to the Supreme Court. I also served as an adjunct instructor in crisis management at NYU's School of Professional Studies. According to POLITICO, I was tasked with handling "tough questions" about "the most sensitive topics" at the White House and was one of the best sources "for intelligence on what the media are thinking and which story lines reporters are likely to pursue." In 2013, I left campaigns and government day to day to found a consulting firm that advised companies, campaigns and causes on their communications. I led the agency to its successful acquisition by BPI in 2016, where I have since served as a partner in charge of strategic communications across clients and teams. In 2015, I was named to PR Week's 40 under 40 list of industry leaders who "get results, never settle and represent the future of communications."
How has the Political Science major influenced your life after graduation? 
I've always had a passion for politics and my political science major rooted me in the theory, history and methodology behind successful campaigns and government action. It also gave me a global perspective to look beyond our borders and consider the trajectory of other countries and international institutions. At the same time, I rely every day on the diversity of the liberal arts education I received at Middlebury. The most important thing we learn is to think strategically and to pour ourselves into a new topic we don't have much familiarity with. I'm constantly diving into new issue areas and challenges, and that nimbleness and diversity of thought has served me well.
When did you know which major you were going to choose?
Pretty early in Freshman year. I debated a joint major in Political Science and Theatre, but ultimately chose to focus a bit more as my career aspirations came into clearer view.
How did you decide what career path you wanted to pursue after graduating?
I took the LSAT my senior year and assumed I would go to law or graduate school at some point. But I was passionate about politics and worked on Howard Dean's presidential campaign right after college. The network I formed early on opened up an abundance of opportunities, and I realized over time I was learning as much on the job as I might in graduate school so I just kept pursuing my career.
Finally, what advice or suggestions do you have for current Political Science majors as they consider their post-Middlebury futures?
Don't be afraid to take classes in subjects you know nothing about and stretch new muscles. Focus on becoming a versatile, strategic thinker. Nothing in the professional world is more important than that. Have fun with your learning — find what you're interested in and passionate about. Develop a love for lifelong learning, rather than an obsession with task completion and grade achievement. Think about who you want to be not just from a job standpoint but as a person.
Learn more about the Political Science Department at Middlebury