Brett Alessi '98
Co-founder and Partner, Empower Schools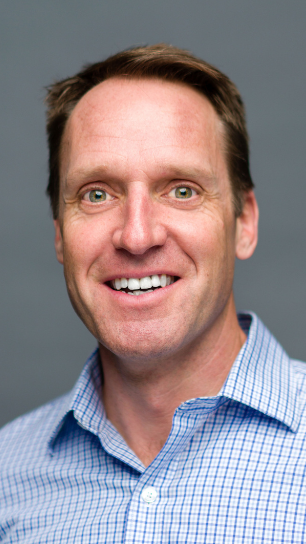 History
Co-founder and Partner, Empower Schools
"Studying history helped inform my view that inequities in education contribute to so many of the challenges we face in our country and around the world today. Studying history has taught me the importance of taking the time to understand complex issues like educational inequality from multiple perspectives. It also taught me that context matters."
Tell us what you do.
I co-founded and now help run a nonprofit dedicated to ensuring the public education system works for all students. We help catalyze new approaches that allow students and communities to thrive. Because each partnership is unique to the local context, our work has ranged from helping thriving district schools accelerate their success, to pioneering approaches to school improvement, and to implementing new designs that push beyond traditional district structures in order to allow educators and students to access new opportunities. In all cases, we help partners organize structures and conditions that empower the educators, innovations and improvements sought.
What did you do after Middlebury?
I worked odd jobs to save money so I could travel (and learn Spanish). I briefly explored a career in landscape architecture and urban planning before deciding that I wanted to spend my time improving the public education system. I taught 3rd grade and high school (history, of course!). I went back to graduate school (Brown University) to study education. After graduate school, I worked in DC for a Ford Foundation-funded think tank focused on youth civic engagement. I left to work for a venture backed startup to design and launch their social responsibility work. I wanted to get back into the education space so took a job building the regional office for a national nonprofit that helps young leaders explore non-teaching career paths in education. I met my co-founder through that work and we started Empower Schools to help ensure the public education system works for more students.
What was the influence of your major on your professional and personal development?
Studying history helped inform my view that inequities in education contribute to so many of the challenges we face in our country and around the world today. Studying history has taught me the importance of taking the time to understand complex issues like educational inequality from multiple perspectives. It also taught me that context matters. While it is possible to draw some parallels, the challenges facing students in rural south Texas are very different from the challenges facing students in Denver, Colorado. Importantly, studying history gave me the building blocks for developing coherent arguments backed by facts and data– whether that's making the case for policy change or convincing a funder to support our work.
When did you know which major you were going to choose?
I took several interesting courses as a freshman and sophomore and became increasingly interested in colonialism and how it helped shape our world. I had the chance to study abroad at the University of Cape Town in South Africa just a few years after Mandela was elected President.
How did you decide what career path you wanted to pursue after graduating?
For me, it's definitely been more of an evolution. The value of education was instilled in me at a young age so I think I had that in the back of my mind, but I wasn't sure how I could best contribute. I wanted to explore a few different roles in the education space, as well as be open to other opportunities and interests along the way. At each inflection point, I tried to be thoughtful about what I had learned to date and what was most important to me at that point in my career.
What is your advice for current students?
You have a long career ahead of you. Try to surround yourself with great people and make the time to cultivate mentors along the way, but don't be afraid to pivot as your interests and needs evolve. The skills you develop as a history major are highly transferable. At times, you might need to write your own "job description" in order to help a mentor or prospective employer understand how you can contribute to their vision.
Learn More About the History Department at Middlebury