Carol Tonge Mack '95
Assistant Dean, Academic Services: College of Arts and Sciences at the University of Cincinnati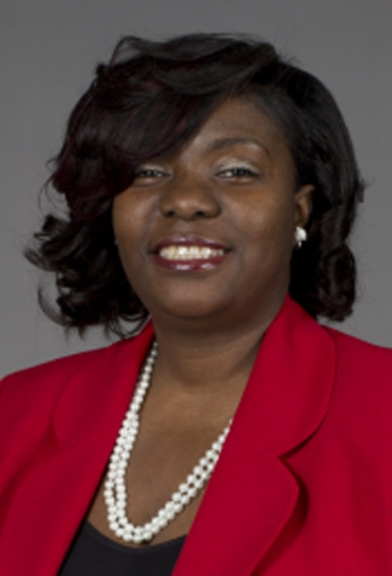 Additional Programs
History
Assistant Dean, Academic Services: College of Arts and Sciences at the University of Cincinnati
History taught me to find the truth behind every story.
What have you done since graduating from Middlebury?
I pursued my master's degree in teaching from the University of New Hampshire, but I soon realized that middle school students don't have the love or passion for history that I do.  I pursued a master's in counseling instead to assist students with personal issues, and utilize these skills every day.  I was an academic advisor and coordinated the Connect Program, which helped students from diverse, urban backgrounds acclimate to UNH. Janine Clookey, Ross Commons dean, made sure I graduated from Middlebury, and I wanted to do the same for students with backgrounds similar to mine. Since 2003, I have been an academic advisor at the University of Cincinnati's Center for Exploratory Studies, where I explain to students that their major doesn't determine what they are going to do in life.  My new role is to recruit and retain the best and brightest students to the McMicken College of Arts and Sciences at UC.
How has the history major influenced your life after graduation?
From history I acquired the quest for truth. I am always asking "why or why not?" History taught me to learn the facts behind what I see or read to find the real story. You can't know about a place or a period without knowing the cultural history. I learned how culture influences our perceptions, that we are going to view people and events differently depending on where we are from and what we know. In my advising work now, students tell me what they've heard about cultural stereotypes and we talk about what they think or know to be true. My constant search for the truth is attributed directly to my being a history major.
How did being a history major prepare you for your work and career?
I am always analyzing data, thinking critically, working in a team, and communicating, all of which I learned as a history major. Collaborating is more important than I thought it would be; it's paramount. In my work with cultural and diversity issues, effective communication is key (not just hearing and responding)—it's so easy to miss cues from students from different cultural backgrounds otherwise.
Finally, what advice do you have for current history majors as they consider their futures?
Be sure to pursue an internship, study abroad, and spend quality time with your professors. After college, life really happens, and it can be challenging to find the time just to learn.
Learn More About the History Department at Middlebury