John V. Harvey Jr. '78
Self-Employed, Harvey & Associates, LLC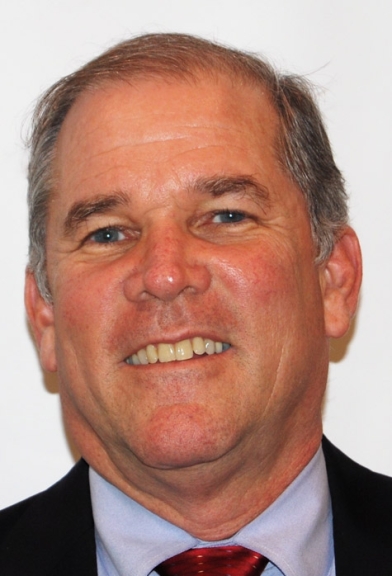 Additional Programs
American Studies
Self-Employed, Harvey & Associates, LLC
"The skills, knowledge, and approaches learned as an American Studies major enabled me to examine the problems and solutions in the workplace through the multi-disciplinary prism of economics, history, sociology, and political science."
Tell us about what you do.
I provide advice and services to major corporations on how best to deal with their unions, how best to align or realign their labor strategy to their business strategy, and on optimal associated compensation, benefits, and policy infrastructure. I work for myself through a Limited Liability Corporation.
What have been your key milestones since graduating from Middlebury?
I have been fascinated with, and consumed by, the economics and sociology of work in America.  It shaped my major at Middlebury, and my all my academic and professional pursuits since then has been advancing my understanding of those questions, and sometimes in their answers.  One key milestone was in the early years working in the U.S. Senate as Chief Counsel to the Labor and Human Resources Committee under Chairman Edward Kennedy, where the regulatory framework of work was woven and tweaked.  A more recent milestone was the development and deployment of an American Studies course I taught at Middlebury during Winter Term in 2014 entitled "Evolution of Work in America, 1880 to 2020".
How has the American Studies major influenced your life after graduation?  
It confirmed my preference for, and strength in, a cross-disciplinary approach to what was becoming my passion—the workplace.  It also taught me that, as a "jack of all trades, I needed graduate work to become a true subject matter expert and to be marketable in the private sector. A MS in Labor Studies, a JD, and eventually an MBA provided the credentialing and the tool chest to bring to work. Yet, the approach and mindset was that which I had developed in American Studies at Middlebury.
How have the skills, knowledge or dispositions you learned as an American Studies major translated into your career?
The skills, knowledge, and approaches learned as an American Studies major enabled me to examine the problems and solutions in the workplace through the multi-disciplinary prism of economics, history, sociology, and political science—a huge advantage over peers and competitors with more singular perspectives on issues.
Finally, what advice or suggestions do you have for current American Studies majors as they consider their post-Middlebury futures?
Explore. Pursue the interests and potential passions you have hopefully discovered as an American Studies major at Middlebury. Don't be driven by the money—it will come. And don't be afraid to take a step back or a lateral step to better match what you do with what you think you might love.
Learn More About the American Studies Department at Middlebury