Kara Shurmantine '12
Consultant at Bain & Company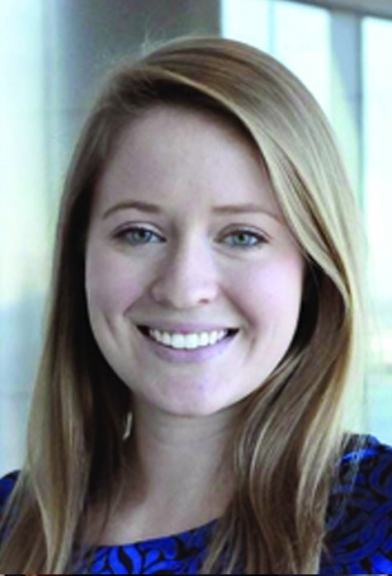 Additional Programs
English and American Literatures
Consultant at Bain & Company
"Writing my English and American Literatures thesis gave me the confidence to face any future challenges in my life and career."
Tell us about what you do. What is most rewarding about your job?
I am currently Partnerships manager for MassChallenge, the world's largest start-up accelerator. The company is based in Boston and is a nonprofit organization that promotes the growth of early stage companies, across the globe and from every industry, that have the potential to change the world. I'm responsible for establishing strong, productive relationships with our potential and current partners, sponsors, and investors. I get to work with impressive and intelligent people from tremendously diverse backgrounds who are really creative entrepreneurs or who are working on solutions to really tough problems. I am constantly learning and being challenged. Soon my role will expand to international development—building partnerships with international networks of starts-ups, investors, and partners, and creating new MassChallenges all over the world.
What have been your key milestones since graduating from Middlebury?
Having interned with BooklearnEd, an education-technology start-up, I returned there after graduation to write and edit content for StudySync, their main product. This was a great transition into the business and start-up world. I was able to see that opportunities existed beyond the more established businesses or industries that English majors typically pursue. I set my sights on finding a marketing job in Boston but remained open to anything that would use my written and verbal communication, creative, and leadership strengths. I used MiddNet and whatever networks I could to schedule meetings and phone calls to learn about paths and possibilities. At the end of each, I asked for at least two other people to talk to, and soon informational interviews turned into job interviews. Through this process, I built my personal brand and became more self-assured each time I told my story in an interview. My abilities to develop my narrative, to be outgoing, and to network are precisely why MassChallenge hired me. I knew nothing about sponsors, partnerships, and business development, but my strong communication and organizational skills, which I developed as an English major at Middlebury, were key assets they recognized as critical for relationship building.
How has the English and American Literatures (ENAM) major influenced your life after graduation?
I use literature and my passion for reading to interpret new realities of the business world. More importantly, I am still discovering how valuable the process of preparing a thesis has been to my life. It taught me how to dig deep and access parts of myself I didn't know existed, go places I didn't know I could, draw from resources I didn't know I had. It gave me the confidence to face any future challenges in my career and life. Writing a thesis was so radically different from anything I currently do in my job, but it still informs everything I do because I ask, "How can I make this relevant?"
How have the skills, knowledge, or dispositions you learned as an ENAM major translated into your career?
I learned to gather information and build a deliberate, intellectually sound foundation. Writing well forces you to be thoughtful and analytical, mindful of systems. Those skills are particularly useful as a counterweight to the action-oriented culture of start-ups and entrepreneurism. As an ENAM major approaching text, I learned how to pick out key pieces of information, find the pattern, and see the bigger picture. Today, I regularly add value to my organization by applying critical thinking, analytical skills, and my ability to synthesize disparate pieces of information and discern patterns in seemingly unrelated ideas or data points, to create useful information, or solve problems.
When did you know you wanted to be an ENAM major?
It seems I was destined to be an English major. I have always loved reading and literature. A liberal arts education is the foundation for comprehending life and the human condition. Literature —and being an English and American literatures major—is key to accessing the deepest and most profound truths that inform all other layers of our lives.
Finally, what advice or suggestions do you have for current ENAM majors as they consider their post-Middlebury futures?
Being an ENAM major will help you in whatever you do, but it won't get you the job. People aren't going to pay you to read books, so you need to develop an edge, find things that distinguish you. A really good interview is one where you can tell your story that explains who you are, what motivates you, what you are passionate about, what you have done, and where you come from. Also, never leave a conversation without asking for the names of two people to talk to. Once you have a job or internship, find out as much as you can and do more than is given to you. You will not only demonstrate your willingness to learn, but you'll also be able to take on more responsibility and move into new areas.
Learn More About the English and American Literatures Department at Middlebury