Maureen Hill Collins '81
Director of Environmental Due Diligence Services, Haley & Aldrich, Inc.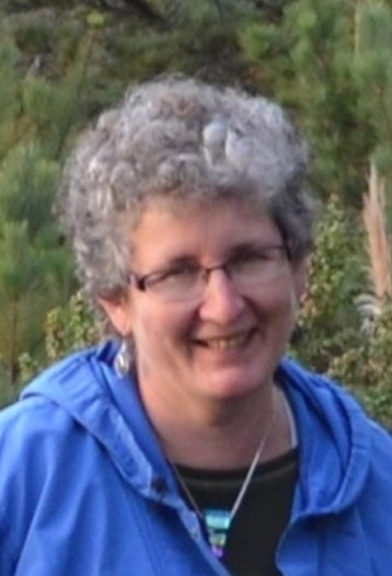 Geology
Director of Environmental Due Diligence Services, Haley & Aldrich, Inc.
"When my boss and I are hiring, we always look for someone who went to a good liberal arts college and who has a science degree."
What have been your key milestones since graduating from Middlebury?
I ended up in the oil patch because that's where the jobs were in 1981. I worked for Mobil in Texas as a geological assistant. I was taking drilling data and making models of basins to see whether those basins would be good places to look for oil. Back then, when I told people I worked for Mobil, they'd ask if I was "the lady who takes money in the gas station?" I then pursued my MS in geology. I've been with the engineering firm of Haley & Aldrich for 29 years as an environmental geologist ever since.
I was a licensed consultant for years, primarily in charge of cleaning up hazardous waste sites. I became senior vice president and owned part of the company. Later I sold my stock but continued to work on a consulting basis. Then, about five years later when one of our directors quit without notice, I was asked to fill in for two months. That was six years ago, and I'm still doing it. It's then that I switched to the area of due diligence.
How have the skills, knowledge, or dispositions you learned as geology major translated into your career?
My Middlebury degree made me much more well-rounded, which is what you need to be a good consultant. My strength is in my communication with the client and the ability to narrow down the issues in a way that the client can understand. The report I hand the client is less meaningful to him than the conversation I have with him beforehand, when I explain what the report says. When my boss and I are hiring, we always look for someone who went to a good liberal arts college and who has a science degree. I know that they're going to know how to write, see the big picture, and interact with clients. I know they're going to be well-rounded, able do the science but also explain the science to our clients in a concise, interesting way. Engineers are trained to be linear thinkers, and they often get bogged down in minutiae. This is a huge frustration with many of the graduates we see coming out of school currently.
By majoring in geology at Middlebury, I also gained a strong chemistry background, which is important in my field. Doing a thesis or a project is extremely important, too, because it hones and shows the ability to think independently and defend your work. Many Middlebury geology majors present their research and projects at the Geological Society of America, where they must successfully justify their work in front of the geological community. It represents the best combination of science and liberal arts.
When did you know you wanted to be a geology major?
I've always been interested in the outdoors and working with my hands. I came to Middlebury planning to be a math or biology major. And then I took a winter term class my freshman year. The professor was writing a paper, and he needed someone to do lab work to get data. Had it not been a winter term class, it is unlikely that I would have signed up to help with his research. I loved the class, and just thought he was great. That was the turning point.
Finally, what advice or suggestions do you have for current geology majors as they consider their post-Middlebury futures?
If there's a job posted, don't stop with just sending in your resume. When I post a job, I get 200-something resumes. The resumes go to my HR department, whom I've told to narrow candidates down to 10, maybe 15 resumes. I'm looking for someone with a science degree from a good liberal arts school. My HR person is scanning the resumes for key words, based on the job description. I choose whom I'm going to interview among the 10–15 she sends me. But if a candidate knows enough to find me and send me an email with a subject line like: "Middlebury Geologist Interested in Your Research," I would open it and call the HR department to make sure that's one of the resumes I see. Otherwise, I may never see it, because the person picking the resumes isn't the person doing the hiring. I'm usually looking for where you went to school, what your degree is, what kind of science you practice, and that you know how to write.