Seth Haines '97
Research Geophysicist, U.S. Geological Survey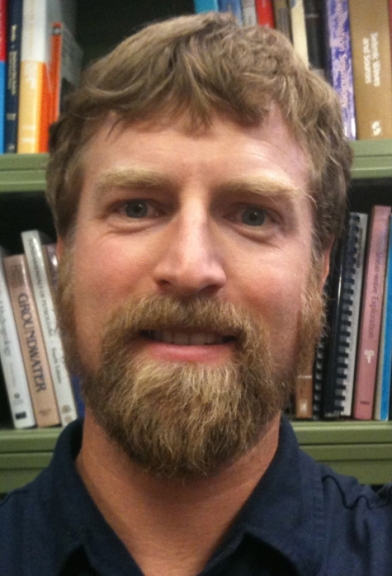 Geology
Research Geophysicist, U.S. Geological Survey
"The things one learns in the course of gaining a geology degree are readily applicable to all aspects of life…"
Tell us about what you do.
I am a Research Geophysicist with the U.S. Geological Survey, a federal agency that is responsible for providing unbiased science to support all sorts of questions, many of which are related to the management of federal lands and resources. I am in the part of USGS that's concerned with energy resources, where my research is focused on two parts: to develop geophysical methods for characterizing gas hydrate accumulations within the earth and to quantify the water involved with hydraulic fracturing, on a regional scale, to better understand the potential implications of producing oil and gas from shale formations.
What have been your key milestones since graduating from Middlebury?
After graduation, I was a ski bum at Breckeridge, CO for a season, after which I went to Stanford University for a PhD in the geophysics department in 1998. At Stanford, my research focused on using seismic methods to study the tectonic development of the Tibetan plateau and then developing seismoelectric methods for near-surface applications. After traveling in South America for two months, I started at the USGS in Denver in 2005, first as a post-doc working on near-surface seismic methods and now more recently in my current role.
How have the skills, knowledge or dispositions you learned as a geology major translated into your career?
The things one learns in the course of gaining a geology degree are readily applicable to all aspects of life, and to many jobs that aren't in the field of geology. I learned to define a scientific problem, how to address it, how to think in three dimensions, how to contemplate matters of time (geology mostly happens pretty slowly…), and how to describe it all in meaningful, descriptive language that is quantitative but not overly so. These skills, along with the actual facts and ideas, are critical to my ongoing work.
When did you know you wanted to be a geology major?
I ended up in Lucy Harding's Vermont Geology course as my first-year seminar at Middlebury, at which point I realized that going outside on field trips every week is a very pleasant option, that learning about the evolution of Vermont's geology is incredibly fascinating, and that this could all mesh with the physics major I was planning on at the time.
Finally, what advice or suggestions do you have for current geology majors as they consider their post-Middlebury futures?
Keep your options open—learn broadly, and embrace opportunities as they arise even if they may not seem immediately related to whatever you may think you want to do now. Graduate school can open many doors, but it's not essential for many fun and interesting jobs. A PhD is a pretty major undertaking, and the process will go more smoothly and be more enjoyable if you know why you're there in the first place.
Learn More About the Geology Department at Middlebury