Willa Kammerer '07.5
Digital Media Entrepreneur, Storyteller, Willa Kammerer & Firestarter Interactive, LLC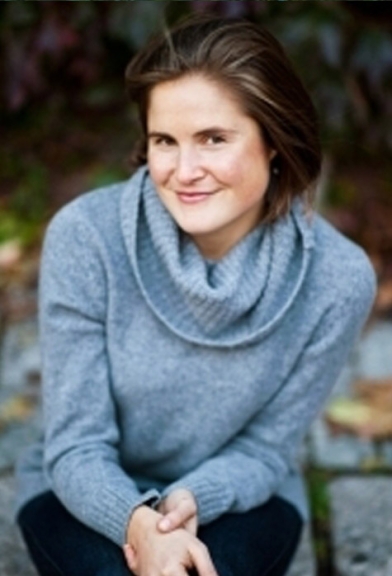 Additional Programs
Italian
Digital Media Entrepreneur, Storyteller, Willa Kammerer & Firestarter Interactive, LLC
"My Italian major is a part of me I can always tap into."
Tell us about what you do.
I specialize in crafting authentic digital media content for commercial clients, often in the form of short, story-driven videos. I work solo and with a team of collaborators, which I'm currently formalizing into a digital media agency—Firestarter Interactive—to be defined by a holistic model, commitment to the environment, and new approaches to multimedia brand storytelling.
What were the key milestones since graduating from Middlebury?
Through interviewing olive farmers in Tuscany for my senior thesis I discovered how much I enjoyed the process and decided to pursue a career in narrative journalism and public radio.  After graduation, I attended the Nieman Conference of Narrative Journalism at Harvard, enjoyed several months of "unemployed exploration," and then in the fall became an intern at New Hampshire Public Radio. NHPR is a small station, so I worked on two shows and was given a lot of responsibility. I produced my first stories for the air  and was later hired as a fill-in assistant producer on the show Word of Mouth. About a year after graduation, I enrolled in the Salt Institute for Documentary Studies in Portland, Maine, where we were immediately thrown into the field with our gear—nearby towns, fish processing warehouses, and the homes of Somali refugees—and tasked with creating compelling stories.  That experience transformed me into a comfortable interviewer and producer. After Salt I had a documentary storytelling fellowship and began freelancing, while waitressing to pay rent. Little by little, my work and client base grew, including the NOAA and the city of Portland. One day I overheard a woman in my neighborhood Rite-Aid talking on her phone about searching for a collaborator for a large-scale multimedia project she had unfolding for a college. I tapped her on the shoulder, said 'Hi, I'm Willa, I do multimedia.' That college was Middlebury, she hired me, and that began years of steady collaboration on large-scale video projects for colleges and in Chile, where she was based.
About a year into freelancing I was able to leave my job waitressing—a huge milestone – and continued to build my client base.  In the fall of 2012 I moved to New York City, where I've connected with a broad network of like-minded entrepreneurs who have inspired me and given me the framework to take my business to the next level. Travel has been a major through-line for me: Colombia, Ethiopia (for a project with a group of Midd kids), Puerto Rico, and around the US.  I just returned from an incredibly exciting project in Australia for Queensland Tourism and Qantas Airlines, and I'm headed to Tuscany this summer to teach a travel photography class.
How has the Italian major influenced your life after graduation?
Through my Italian major I cultivated a deep relationship with Italy and the Italian language that I will carry with me throughout my life.  My Italian major contributed to my curiosity about the world, how I think about the world and its many possibilities.  I believe the twists and turns of anyone's formation is what makes their story dynamic and interesting; no matter what I'm doing, my Italian major is a part of me I can always tap into.
How did being an Italian major prepare you for your work and career?
The fact that I was an Italian major and am now a media entrepreneur shows that there doesn't need to be a linear correlation in a liberal arts setting between what you choose as a major in and your post-graduate pursuits. At Middlebury I voraciously studied many things: Italian and environmental studies, but also ancient philosophy, studio art, art history, geology, literature, dance, religion, and poetry. One of the biggest takeaways from Middlebury was understanding the value and potential of a broad liberal arts approach to exploring subject material and problem solving. What I do is creative and artistic, but I tend to feel more at home discussing startups, technology, and entrepreneurialism than the documentary film scene, which I've come to see as an asset. I follow my excitement and curiosity, as Middlebury taught me to do, and that's led to interesting and unexpected places. My projects span many genres, from technology to education, fashion to tourism. My job is to zoom into that world, learn that language, and create in an appropriate style for that audience.   At Middlebury, my studies aided my ability to jump into different roles fluently and see the value in bringing approaches from one world to another. My time at Middlebury also cemented my love of writing and ability to use words persuasively.
Finally, what advice or suggestions do you have for current Italian majors as they consider their post-Middlebury futures?
Envision your dream professional life, and think about how your experiences to this point can help you get there and what else you need to do to make it happen. Life is as long as it is short: there's no grand rush to 'figure it out,' but you'll be happier and leave a bigger mark on the world and on hearts if you head in a direction that excites you rather than along the only pathway you feel qualified to pursue or one you feel obligated to pursue. There is value in all the twists and turns, which is often so much more apparent looking back.
Learn More About the Italian Department at Middlebury