–
Mahaney Arts Center, Olin C. Robison Concert Hall
72 Porter Field Road
Middlebury, VT 05753
View in Campus Map
$15/10/8/5
Open to the Public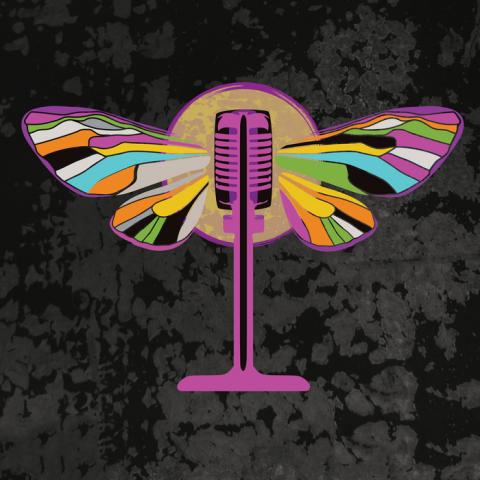 Inspired by the popular storytelling phenomenon The Moth, Cocoon is a special evening of true stories told live and without notes.
This year's edition, on the theme of "Rebuilding," will feature six storytellers: Middlebury students Keziah Wilde '24 and Luna Simone-Gonzalez '24, Assistant Director of the Anderson Freeman Center Janae Due, Student Life Dean Scott Barnicle, Senior Assistant Director of Admissions Steve Zatarain '15, and community member Christopher Ross.
Audience participation: How have you rebuilt yourself when you've been knocked down? Tell us your answer and we might read it from the stage!
Middlebury Moth-Up producers Alexandra Burns '21.5 and Kristen Morgenstern '24 will host, with Mahaney Arts Center Technical Director Mark Christensen providing the musical interludes. The event is co-organized by Middlebury Moth-Up students Burns, Morgenstern, as well as Lily Shannon '23, Harper '24, and Emma Crockford '22.5, in partnership with Mahaney Arts Center director Liza Sacheli.
This ninth-annual community-wide event is produced by the Middlebury MothUp in partnership with the Mahaney Arts Center. For mature audiences.
Includes 1 intermission. This event is presented with real-time captioning.
Tickets for the in-person event: $15 public, $10 Middlebury faculty/staff, alumni, and emeriti; $8 youth; $5 Middlebury College students. Vaccinations and masks required. Additional health and safety information here. This event will also be streamed: $10, or $5 for Middlebury College students. In-person tickets will include access to the stream. Buy tickets online here.
Sponsored by:

Mahaney Arts Center

Related URL: