The Dance Company of Middlebury: Is being seen enough?
–
Mahaney Arts Center Dance Theatre
72 Porter Field Road
Middlebury, VT 05753
View in Campus Map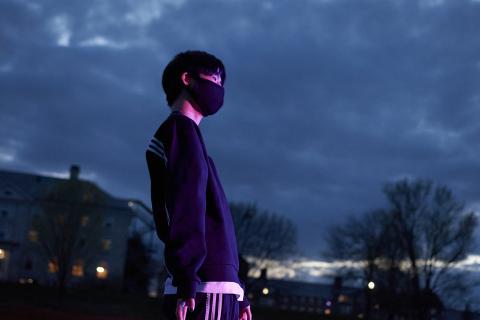 Is being seen enough? is The Dance Company of Middlebury's culminating performance of Spring '21. This work weaves together stories of resilience as we are arriving to, excavate, and celebrate embodiment and collectivity, marking this unique and challenging moment in human history. This original evening-length work is performed by: Akwasi Agyeman, Lí Buzzard, John Cambefort, Bobbi Finkelstein, Rena Gao, Sam Kann, Hannah Laga Abram, KevinPark, Graham Shelor, Kaila Thomas, Liv Weisel, and Chloe Zinn. A live sound score will be performed by Deborah Felmeth and Ron Rost.  Dance Company of Middlebury is directed by Assistant Professor of Dance, Laurel Jenkins, with guest artists, Maria Garcia (LA), Meena Murugesan (LA), and David Thomson (NYC). The showing will be live streamed to: go.middlebury.edu/danceconcert starting at 8 pm both nights.
Sponsored by:

Dance

Related URL: