Faculty at Home Lecture Series: James Chase Sanchez - Salt of the Earth: The Rhetoric of White Supremacy
–
Virtual Middlebury
Open to the Public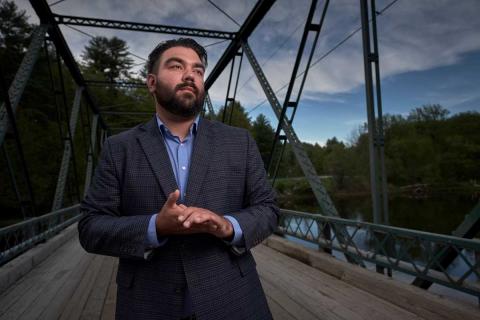 In this talk, James Chase Sanchez argues that contemporary rhetoric of white supremacy is built around structures of preservation. Using ethnographic and autoethnographic research in his hometown of Grand Saline, Texas, Sanchez pinpoints the ways communities preserve their white supremacy via tactics of identity formation, storytelling, and silencing.
James Chase Sanchez (B.A., University of Texas at Tyler; Ph.D., Texas Christian University) is assistant professor of writing and rhetoric at Middlebury College. He recently produced a documentary titled Man on Fire, which won an International Documentary Association Award in 2017 and aired on PBS via Independent Lens in 2018. Sanchez is currently producing a docuseries about an elite New England boarding school that has covered up sexual assault and rape allegations for several decades.
Hosted by Caitlin Myers, John G. McCullough Professor of Economics.
Please visit the Faculty at Home website for more information and to register for this free event.
Sponsored by:

Provost's Office; Office of Advancement