Join some of Middlebury's expert and engaging faculty members for interactive talks—from home.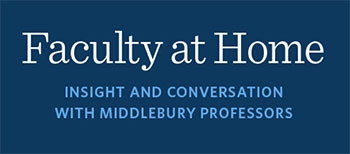 Faculty at Home extends Middlebury's academic reach to our community around the world. This webinar series invites you to engage in the digital space, to stay connected with faculty members, with big ideas, and with each other.
Moderated by Caitlin Knowles Myers, John G. McCullough Professor of Economics, Sarah Stroup, associate professor of political science, and Bert Johnson, professor of political science, this series stimulates thought-provoking online conversations for the benefit of the Middlebury community far and wide. Faculty at Home is supported by numerous staff members—some of whom are still working from home.
Generally, we open up the webinar 5 – 10 minutes ahead of the start time. This offers attendees the chance to let everyone know (via Zoom chat) that they are present and where they are joining from. Zoom settings only allow attendees to see the chat activity from the time they log in, so if you'd like to say hello, consider logging in early.
Recordings are posted about two weeks after the live event.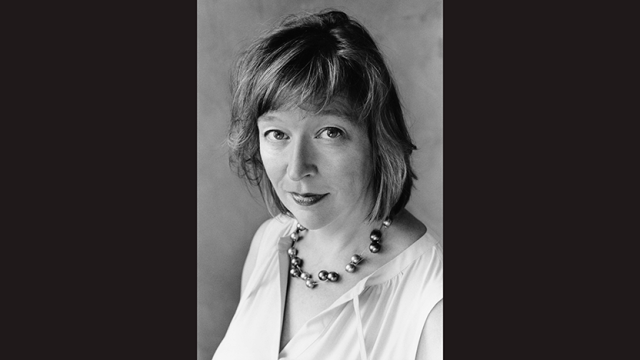 Jennifer Grotz

Building on Professor Antonia Losano's presentation last spring, Bread Loaf Writers' Conference director and poet Jennifer Grotz will revisit the topic of ekphrastic poetry, this time primarily taking a poet's, rather than a scholar's, perspective. She will present a case study of a Caravaggio painting, The Conversion of Paul, looking at poems addressing it written first by British poet Thom Gunn, and then by American poets Stanley Plumly and his student Paul Otremba, and, finally, reading her own ekphrastic poem on the painting. This deep dive will provide opportunities to amplify many of Professor Losano's observations but also extend the understanding of the ekphrastic to include artistic strategies, connection, and conversation over time.
 
Jennifer Grotz, director of the Bread Loaf Writers' Conferences, is the author of four books of poetry: Still Falling, forthcoming May 2023 from Graywolf Press; Window Left Open; The Needle; and Cusp. She is also a translator, and her cotranslations with Piotr Sommer from the Polish of Jerzy Ficowski's Everything I Don't Know received the PEN America Best Translated Book of Poetry Award in 2022. Additionally, she's published two books of translations from the French: Psalms of All My Days by Patrice de La Tour du Pin and Rochester Knockings by the Tunisian-born novelist Hubert Haddad. A recipient of fellowships from the National Endowment of the Arts, the Guggenheim Foundation, the Camargo Foundation, and the Rona Jaffe Foundation, she teaches poetry and translation at the University of Rochester.
 
Office of the Provost
9 Old Chapel Road
Middlebury, VT 05753