Faculty at Home Lecture Series: Liria Evangelista de Gonzalez - Teaching and the Pedagogy of Memory
–
Virtual Middlebury
Open to the Public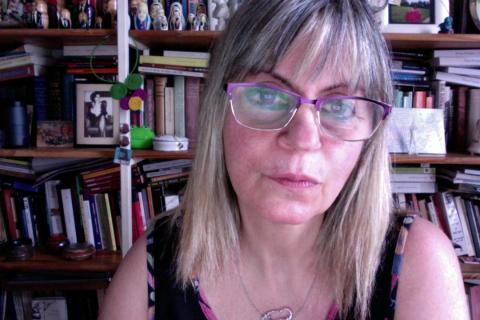 After the last military dictatorship in Argentina ended in 1983, the long decades of post-dictatorship posed a challenge: how to transmit the memory of that period to younger generations. This talk will explore questions such as: Is there a pedagogy of memory? Is it possible to build a curriculum that addresses the difficult issue of traumatic memories? Are institutions willing or able to deal with this issue? Professor Evangelista will also address the complex ways in which Argentine schools and universities, along with human-rights organizations, have dealt with memory.
Liria Evangelista de Gonzalez (licenciatura, Universidad de Buenos Aires; M.A., Ph.D., State University of New York at Stony Brook) is a writer, literary critic, and university professor. She has taught at many institutions, including the Middlebury Spanish School, and has been on-site academic director for the Middlebury Graduate School in Buenos Aires since 2012. Evangelista studies the impact of political violence and memory in Argentine and Latin American literatures. She is the author of Voices of the survivors, testimony, mourning and memory in post-dictatorship Argentina, four other books, and numerous articles.
Hosted by Sarah Stroup, Associate Professor of Political Science.
Please visit the Faculty at Home website for more information and to register for this free event.
Sponsored by:

Provost's Office; Office of Advancement