Hip Hop: The Art of Creating Community Building & Bars
–
Mahaney Arts Center 210
72 Porter Field Road
Middlebury, VT 05753
View in Campus Map
Registration required: https://forms.gle/7uPyG4rVYKuGZLqc7
Closed to the Public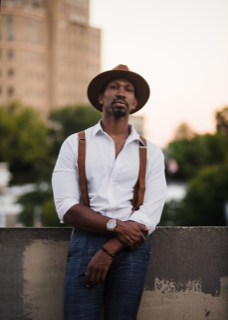 Epiphany "Big Piph" Morrow will present a dynamic and interactive workshop focused on creative writing in the hip hop genres. Through exercises, the students will explore their personal stories in parallel with learning about the evolution of hip hop and its world impact. Emphasis will be placed on the values of discipline, creativity, confidence, communication, and respect of others. During this time students will form creative pieces of their own. Big Piph will assist them through the process which includes, but is not limited to topics, writing, delivery, and beat selection. Students will also be given directions on performance techniques for a presentation at the end of the sessions.
Open to Middlebury College students only.
Facilitator Bio: Epiphany "Big Piph" Morrow is a Stanford-educated engineer who decided rapping was a better career choice. This community builder from Pine Bluff, Arkansas performs regularly with his seven-piece band, Tomorrow Maybe, and is lead coordinator of The F.A.M. Project which empowers future youth leaders to become present ones.He also is a noted speaker and serves as a "Cultural Ambassador" for the US Embassy traveling abroad to countries such as Morocco, Algeria, Ghana, Seychelles, Myanmar, Thailand, and more. While there, he not only performs, but holds workshops and creates with the local artists. He also had a one-man show that was formed into a digital series with Arkansas PBS.
Sponsored by:

Office of Institutional Diversity Equity & Inclusion; Dance

Related URL: