Hip Hop: The Art of Creating Community Keynote: Cultivating Community with the Cypher
–
Mahaney Arts Center Dance Theatre
72 Porter Field Road
Middlebury, VT 05753
View in Campus Map
Open to the Public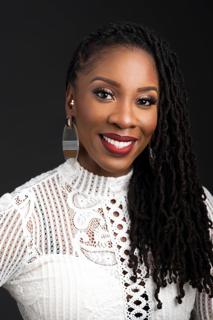 An interactive keynote experience to learn how cypher culture and etiquette helps create sites of connection and community-building.
Aysha Upchurch, the Dancing Diplomat, is an artist and educator who creates, facilitates, and designs for radical change. As a dancer/choreographer, she is an embodied storyteller who leans on African diasporic movement to create works of joy, connection, and liberation. She braids together dance, spoken word, humor, and deep inquiry that capture her own unique stories while shedding light on those universal experiences that can invite audiences into closer dialogue with each other and themselves. She has been a John F. Kennedy Center commissioned artist and Schonberg Dance Fellow, as well as led teaching and choreographic residencies at universities across the country. As an educator and consultant, she considers herself a DJ whose mission is to responsively and responsibly design the learning community as a cypher where everyone can build knowledge with each other, while feeling held, heard, and humanized. Aysha is currently a Lecturer on Education and Artist-in-Residence at the Harvard Graduate School of Education, where she teaches courses on embodied learning and Hip Hop pedagogy and directs HipHopEX, an intergenerational lab-classroom that designs programming to experience, explore, and experiment with Hop Hop arts in education. Whether on stage or in a classroom, as a US State Department cultural envoy or professor, Aysha is making moves and demonstrating how to be D.O.P.E. - dismantling oppression and pushing education
Co-sponsored by the Anti-Racist Task Force.
Sponsored by:

Office of Institutional Diversity Equity & Inclusion; Dance