Liberal Arts for an Information Age
–
Virtual Middlebury
Open to the Public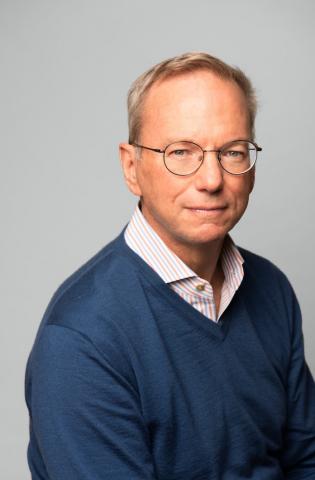 The Middlebury Initiative for Data and Digital Methods (midd.data) is pleased to present "Liberal Arts for an Information Age", a fireside chat with Eric Schmidt, Co-founder, Schmidt Futures, who served as Google's Chief Executive Officer and Chairman from 2001 to 2011, Executive Chairman from 2011 to 2018, and most recently as Technical Advisor. The chat will take place via Zoom on Tuesday, November 30, 2021, from 7:00-8:00 PM Eastern.
In this webinar, moderated by Professor Caitlin Myers, John G. McCullough Professor of Economics and co-Director of midd.data, Mr. Schmidt and Professor Myers will discuss key questions related to how liberal arts colleges and similar institutions might adapt to a rapidly changing world marked by the rise of big data, big computing, and big tech.
Guests are encouraged to submit their questions for the conversation ahead of time via this form.
This event is open to all members of the Middlebury Community and to the public. Register in advance here.
Sponsored by:

College Libraries

Related URL: