New Directions Spring Arts Festival: Momentary Exchange
–
Mahaney Arts Center Seeler Studio Theatre
72 Porter Field Road
Middlebury, VT 05753
View in Campus Map
Open to the Public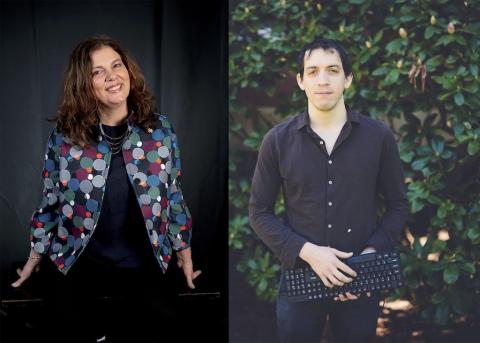 Co-created and directed by Michole Biancosino, Assistant Professor of Theatre, with Visiting Artist, Todd Anderson, digital poet and technologist
Leave your cellphone on for this unique theatre event. In this app-driven performance piece, you are invited to take a 50 minute journey - through memory, relationships, songs, and weather – as we take a road trip together. Audiences co-write the story in real time by using your phone and responding to prompts in real-time. It's going to be a wild ride.
This will be the first public performance of this piece, which was workshopped through a developmental residency at CultureHub, LaMaMa in New York City.
Shows at 3:15pm and 7:15pm.
Sponsored by:

Provost's Office; Studio Art; Arts Council; Dance; Music; Theatre; Midd Data Club

Related URL: