Effective environmental and science communication is needed now more than ever. Planet Forward, a project created by Middlebury Alum Frank Sesno '77 and hosted at the George Washington University School of Media and Public Affairs, teaches, celebrates, and rewards environmental storytelling by college students.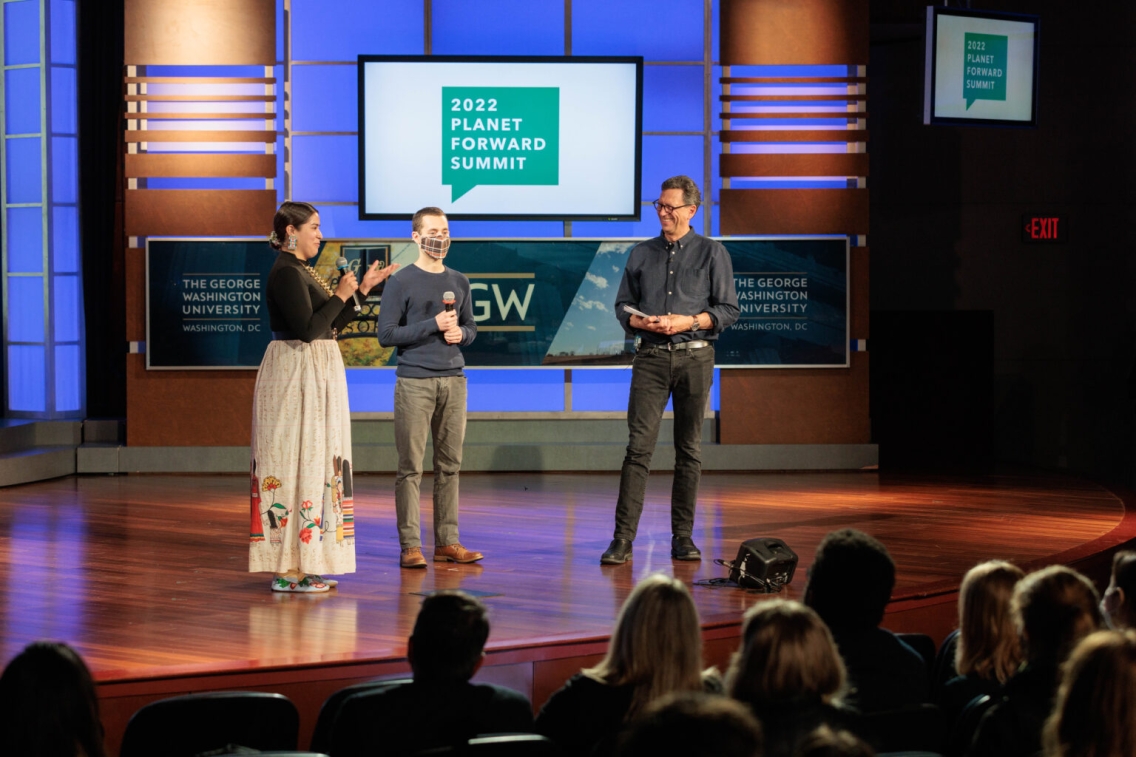 How to Get Involved with Planet Forward
Share your stories
The Planet Forward Storyfest Awards highlight the voices of students, seeking to understand and illuminate their own innovations for how to best care for the earth. Stories that inspire, motivate, and drive change. Stories that are compelling, thought-provoking, and vibrantly stimulating. 
Submit a Story
Check out the 2023 Storyfest finalists from Middlebury: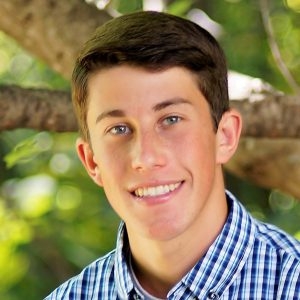 At Middlebury, sustainability is about more than our renewable energy projects and 'green' buildings. It is an integral part of how we teach, work, and play. With innovative ideas from the campus community, a supportive administration, and the oldest undergraduate environmental studies program in the country, Middlebury provides a unique atmosphere to explore real-world problems. At Middlebury we have set milestones for carbon neutrality and renewable energy, for greening athletics, and for increasing local foods in our dining halls.
–– Joshua Rosenstein, Planet Foward Correspondent | Middlebury College
Become a Planet Forward Correspondent
Planet Forward Correspondents post their stories and work closely with staff to highlight compelling characters and innovative ideas and determine how best to present these stories.
As a correspondent, you will have:
Featured Stories

Submit 4 stories during the school year featured on planetforward.org. One story will be entered in Storyfest;

Travel Grant

Receive a travel grant to the April Planet Forward Summit at the George Washington University in Washington, D.C.

VIP Access

Enjoy VIP access at the Planet Forward Summit and other events.

Correspondent Lunch

Attend a private correspondent lunch with former CNN Washington Bureau Chief and Planet Forward Founder Frank Sesno.

Workshop & Opportunities

Access storytelling workshops, leadership opportunities, and mentorship from Planet Forward's experienced media team.
Apply to become a Correspondent
Apply to become an Indigenous Correspondent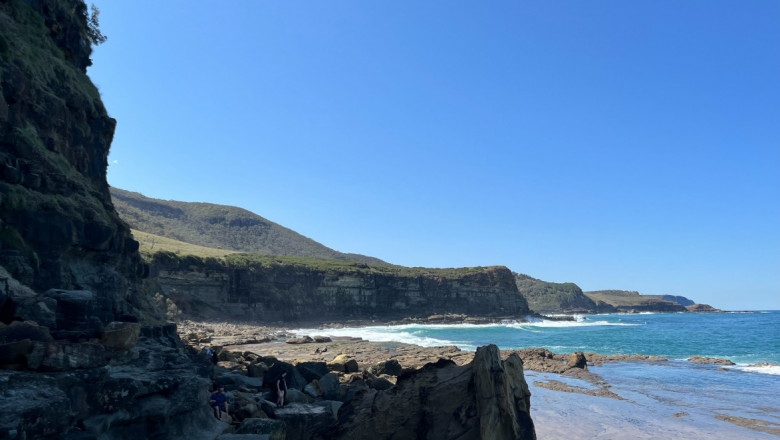 Utilize the Planet Forward Storytelling Toolkit
The Storytelling Toolkit is designed to introduce you to the core communication pillars of format, structure, and aesthetics and to guide you towards mastering the communicative techniques that will make your story resonate with an audience.
Storytelling Toolkit
Planet Forward Pillar Schools