Promoting Environmentalism Through the Arts
The following profile is drawn from our 2021 Annual Viewbook, a report celebrating grantees, their projects, and the history of Projects for Peace. To read the full Viewbook, click here.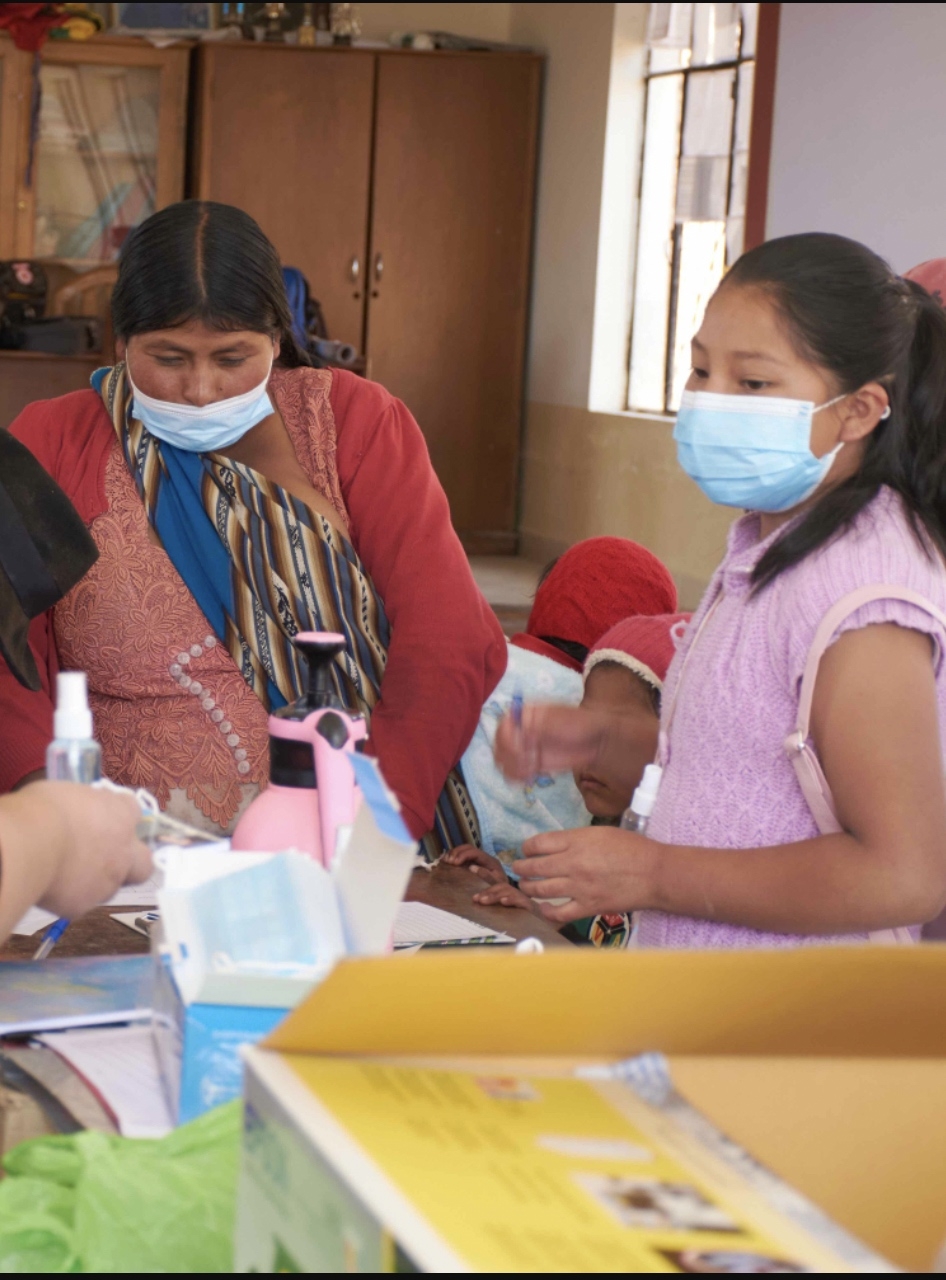 Mariana Orias López grew up in Sucre, Bolivia surrounded by the community crises wrought by climate change. She carried this knowledge with her as she grew up and left to attend high school at UWC-USA, and then enroll at the College of the Atlantic (COA). In 2018, she watched wildfires ravage her home and felt compelled to step towards the crisis. She launched "Estudio de Arte Móvil Sahuinto," a project designed to "promote environmental consciousness through the arts by creating community conversations with a problem-solving approach."
"The Bolivian education system does not include environmental education in its curriculum," she writes in her report. "I believe this is a capstone for acquiring better environmental conditions and eliminating the extraction of natural resources." Orias López organized workshops in various Sucre neighborhoods that employed puppetry, painting, acting, and various other artistic media to build trust and openness. "Through the arts, we could break the ice, experience joy, cultivate our creativity, and have powerful conversations," she writes, noting that as the summer went on, participants grew more expressive and willing to have difficult conversations. 
Together, Orias López and the participants identified key climate issues, including polluted water supplies and improperly regulated landfills, affecting the community and devised action plans to pressure oversight entities to enact overdue change. Reflecting on the process, Orias López notes: "While it is true that we could not solve the problems that these communities are facing, we could bring the injustice to light, identify the real problems of the communities from their own life experiences, and imagine and explore different solutions."