The Civil Rights & Title IX Office
It can be intimidating to tell your story and share your experiences with an individual that you do not know. I want to communicate to those wishing to tell their story or seek support, that the Civil Rights & Title IX office is a trauma-informed environment which encourages autonomy, embraces intersectional identities, and works to offer a non-judgmental experience.

Regardless of your experience or choices, you will be respected, treated equitably, and provided resources and support based on your needs, values, and identity.

You matter. Your experience matters. You have a right to take up space. Your voice is important. 
Civil Rights & Title IX Coordinator
As the Civil Rights & Title IX Coordinator, I consider the opportunity to sit with others and get a glimpse into their lives a privilege. My work both on-campus and off-campus has been focused on education, prevention, and the creation of sustainable solutions to the issues of violence that we face as a community. This is challenging work that takes a cross-community approach to dismantle systems and environments that foster and support violence. This is important work and despite any challenges, I am committed to being in this with you every single day.

When I am not here on campus serving in my role as Civil Rights & Title IX Coordinator, I am often surrounded by the people I love - my husband, 8 children, extended family, friends, and our furry family members.
 
Email:

Tel:

Office:

Service Building, Room 213
Human Relations Officer
Thaddeus Watulak, Human Relations Officer, assists with the civil rights investigatory and adjudicative functions of Middlebury. Raised in Vermont, Thaddeus attended Johns Hopkins University in Baltimore, MD and Thomas Jefferson School of Law in San Diego, CA. A trained mediator in law school, Thaddeus's professional career has focused on ensuring that complex processes are carried out with fairness and impartiality. Prior to coming to Middlebury, Thaddeus drafted legislation for Baltimore City and served as the Deputy Ethics Director for Baltimore City, where he oversaw the ethics compliance efforts for the City's workforce and conducted investigations of violations of the City's ethics code.
Email:

Tel:

Office:

Service Building 215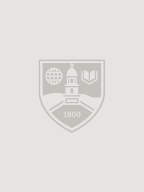 Civil Rights and Title IX Intern
Leah Salzman, Civil Rights and Title IX Intern, assists with the College's civil rights prevention, education, and response efforts. Leah is a senior Feb at Middlebury, and she is pursuing a major in Psychology and a minor in Gender, Sexuality, and Feminist Studies. While at Middlebury, Leah was a member of the Relationship and Sexual Respect committee during which she participated in projects to promote safety and respect among the student body. Leah has also been on the Middlebury Women's Soccer team since her freshman year.  
Email:
Civil Rights and Title IX Office
Middlebury College
Service Building
Middlebury, VT 05753