Alumnus Joins Faculty at University of Portland
This article originally appeared in The Beacon, the University of Portland's student publication.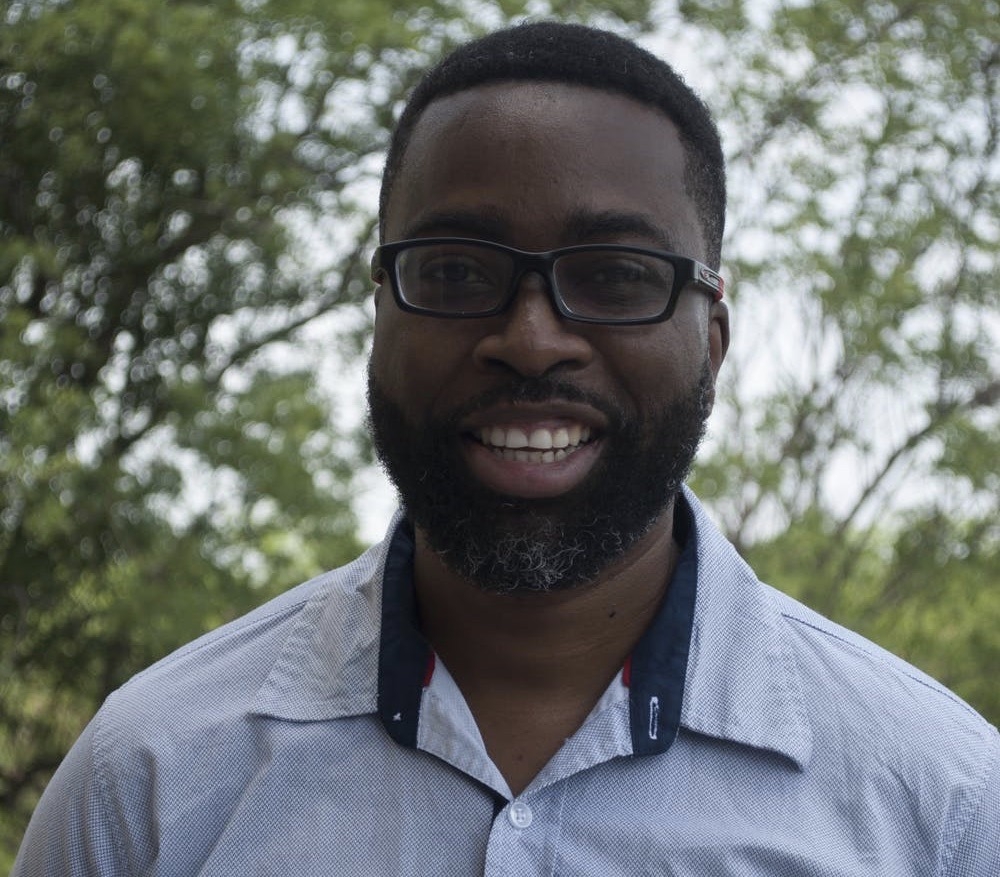 Earlier this month in Glasgow, Scotland, scientists and world leaders met to discuss climate change policies and news. This meeting, COP26, refers to "Conference of the Parties," an annual two-week climate change conference.
UP has a professor with insider knowledge on all things COP: first-year environmental policy professor Neil Oculi, who was a delegate at COP for his homeland, St. Lucia, in 2009, 2010, and 2013, starting when he was an undergrad. 
The experience was life-changing for Oculi, who hopes to bring UP students to COP someday.
"Even if students do not have the same story at COP as mine, I want them to at least be able to experience it and make a path for [their] own story," Oculi said.
Oculi grew up in a farming community in Saint Lucia, an island in the Caribbean Sea that is a part of the Small Island Developing States (SIDS). It is a group of islands facing social, economic, and environmental vulnerabilities due to their remote marine location and small size.
"It was a tough community to grow up in, in part due to the collapse of the banana industry which impacted Saint Lucia and the entire eastern Caribbean," Oculi said. 
Oculi was involved in environmental projects as a teenager and became the president of his community's environmental club for several years in high school. Later, when the mentor of Oculi's environmental club told him about a scholarship to study farm management in Venezuela, Oculi applied and got it.
After studying in Venezuela, where he experienced culture shock and had to learn to speak Spanish, he received a scholarship from College of the Atlantic, a small liberal arts school in Maine.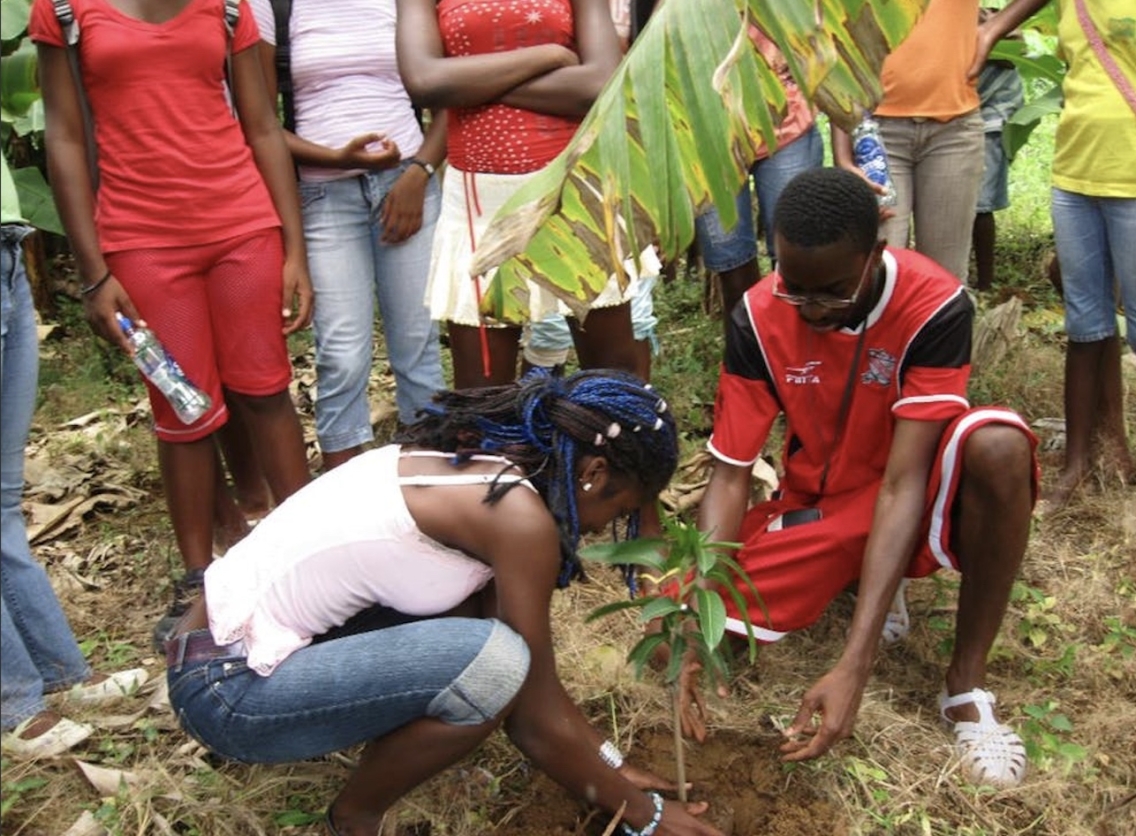 During his time at College of the Atlantic, Oculi and two other students received a $10,000 "projects for peace" grant to start their river stabilization project in the Mabouya Valley, St. Lucia called "Propagating Peace." They focused on flood prevention and sustaining the livelihoods of farmers by planting trees and grasses, working with farmers, and educating/motivating youth to participate in the management of the watershed. Oculi said he would like to do something similar with UP students by promoting peace through environmental justice and climate change issues.
While still at College of the Atlantic, two of Oculi's environmental policy professors encouraged him to try to become a delegate for Saint Lucia at the 2009 COP negotiation. Oculi picked up the phone and called the Chief Sustainable Development and Environment Officer in Saint Lucia, who helped Oculi become a delegate.
Oculi says his experience at his first COP was transformational. Even though he was still just in college, he was actually speaking out on behalf of his country on important environmental issues at an international conference. 
​​"I was just absorbing information from these seasoned negotiators from SIDS who really understand the issues," Oculi said. "I felt like I was truly in my element."
In the following years, Oculi attended and wrote about several more COP negotiations while also going to graduate school and doing research. 
Oculi has been closely watching developments at this year's COP. They include non-legally binding agreements for countries to aggressively reduce carbon emissions, phase out coal, end fossil fuel subsidies and give financial aid to vulnerable countries.  
However, COP26 has not been without criticism. Younger activists, such as Greta Thunberg, do not think leaders acted with enough urgency, and even filed a petition to declare the climate crisis a "global level 3 emergency," which would match the response level for COVID-19 and give more resources to countries most at risk.
There is truth in Thunberg's message, Oculi said.
"This is not a time to have pledges, but to have major commitments across the board," Oculi said. "China, India, US, Brazil, Europe, they need to have strong sets of commitments and go home and actually institutionalize it."
A major development from COP26 is that China and the US, the world's two largest climate polluters, jointly agreed to more aggressively cut emissions, including methane.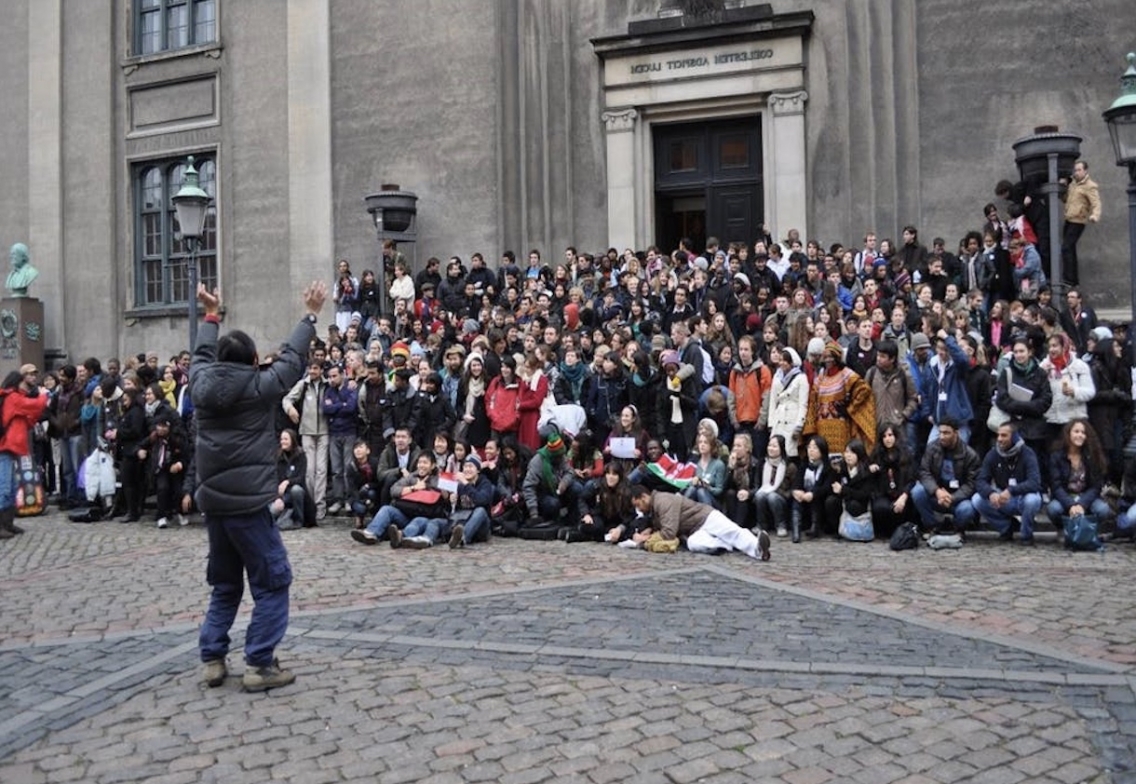 "Oculi has a wealth of interdisciplinary experience for someone who is still so young, and he brings this fresh perspective to everything he does," said Mark Boyer, a former graduate school professor of Oculi. "He is very passionate about his work, but he is also very modest about the kinds of involvement and connections he has in the policy world, particularly in the UN System and the St. Lucian government."
Oculi brings this interdisciplinary experience of international studies, policy and GIS climate mapping into his research and academia.
"I was always conflicted between policy and academia," Oculi said. "I taught globalization my first year of grad school and I loved it. I love the interaction with students and learning the intrinsic value of learning collectively."
After grad school, Oculi found a space to pursue both of his passions through teaching and research. He particularly enjoys being in the position to teach students in the U.S. who may become lead climate negotiators in the future. He hopes they will find solutions to protect small island developing states, like his homeland, Saint Lucia.
Although Oculi has been at UP for only three months, he has already built close relationships with his students, and is helping them with summer internships, jobs after graduation and graduate school. He is even trying to expand the University's study abroad program to include "The School for Fields Studies" program, as he taught through this program at a marine center in the Turks and Caicos prior to UP.
As soon as the year started, junior Louli Ziels heard about Dr. Oculi's, "Road to COP" course and is excited to take it next fall.
"It was clear from meeting with Dr. Oculi that he is passionate about bridging new connections for students in a unique way," Ziels said. "His kindness and eagerness to teach keeps his door open to students, and his experience in SIDS and climate change policy offers a distinctive voice on campus."
Oculi's "Road to COP" course in Fall 2022 will teach students everything there is to know about COP, including doing mock negotiations between different countries. In the future, Oculi hopes to bring students to COP as non-state actors where they will be able to attend events, large discussions, and protests.
Sophia Truempi is a reporter for The Beacon. She can be reached at truempi22@up.edu.