The following profile is drawn from our 2021 Annual Viewbook, a report celebrating grantees, their projects, and the history of Projects for Peace. To read the full Viewbook, click here.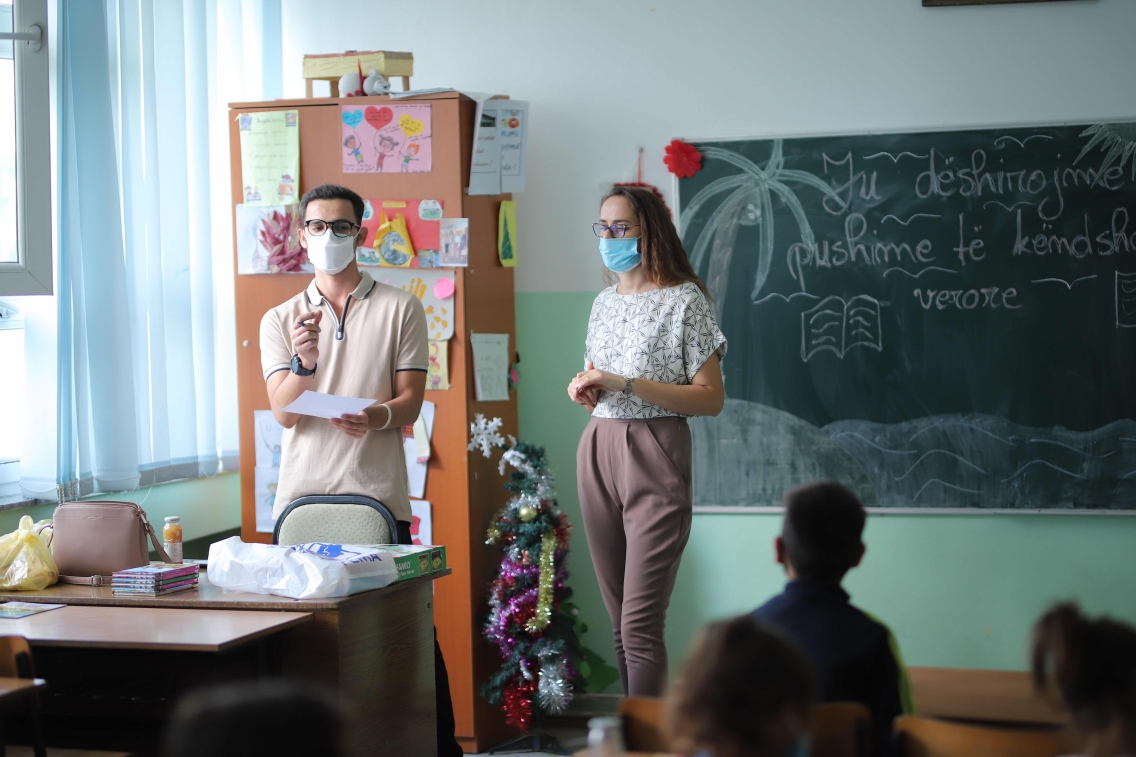 Growing up in Kosovo, Valdrin Halitjaha experienced the challenges of accessing English-language education. "While English is taught in all public and private schools in Kosovo, there are not many opportunities to further interact with the English language outside of the classroom if one cannot afford it," he writes. This is unfortunate because, in a country such as Kosovo where varied ethnic communities do not speak each other's language, English can function as a bridge over communication barriers. "These communities have been a part of an ethnic conflict for decades," writes Halitjaha, and so he developed his project with the aim of promoting equitable access to English-language learning through book reading.
Halitjaha designed an "immersive" four-week program at the public library in Suhareka to support students in reading, writing, listening, and speaking English skills over the course of four-hour sessions that met five times a week. In addition, Halitjaha used project funds to expand the library offerings, adding 250 English-language books to the collection, as well as donating 543 books to a local elementary school library so the school could qualify under city regulations to hire a full-time librarian. All told, the sessions drew 120 participants who read the books, wrote about them, and then discussed them together with Halitjaha.
Halitjaha is hopeful that the work will continue as he was able to coordinate with local educators and city officials to lay the groundwork for future initiatives. He also walked away feeling reconnected to his home community, and inspired to "start making plans for future projects that I could implement once I return to my home country."
View the gallery in a new window.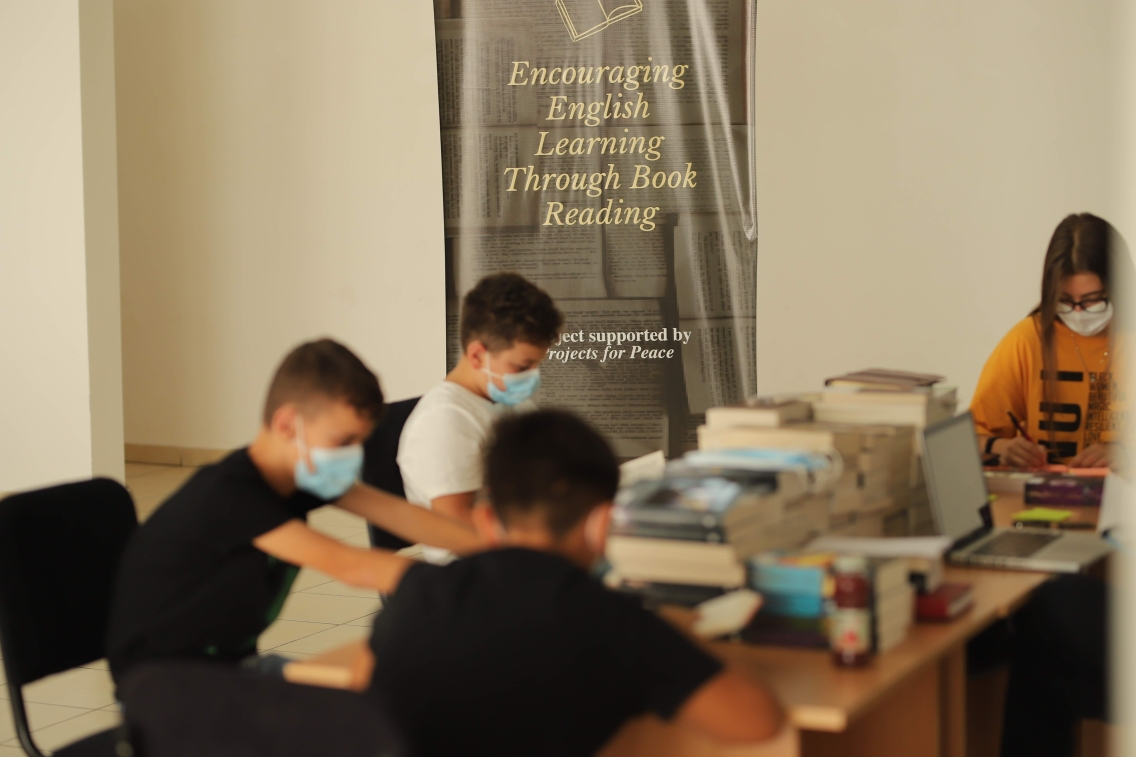 "Language and Libraries" Project Gallery
Photos from the project courtesy of Halitjaha.