A Learning Center for Peace
The following profile is drawn from our 2021 Annual Viewbook, a report celebrating grantees, their projects, and the history of Projects for Peace. To read the full Viewbook, click here.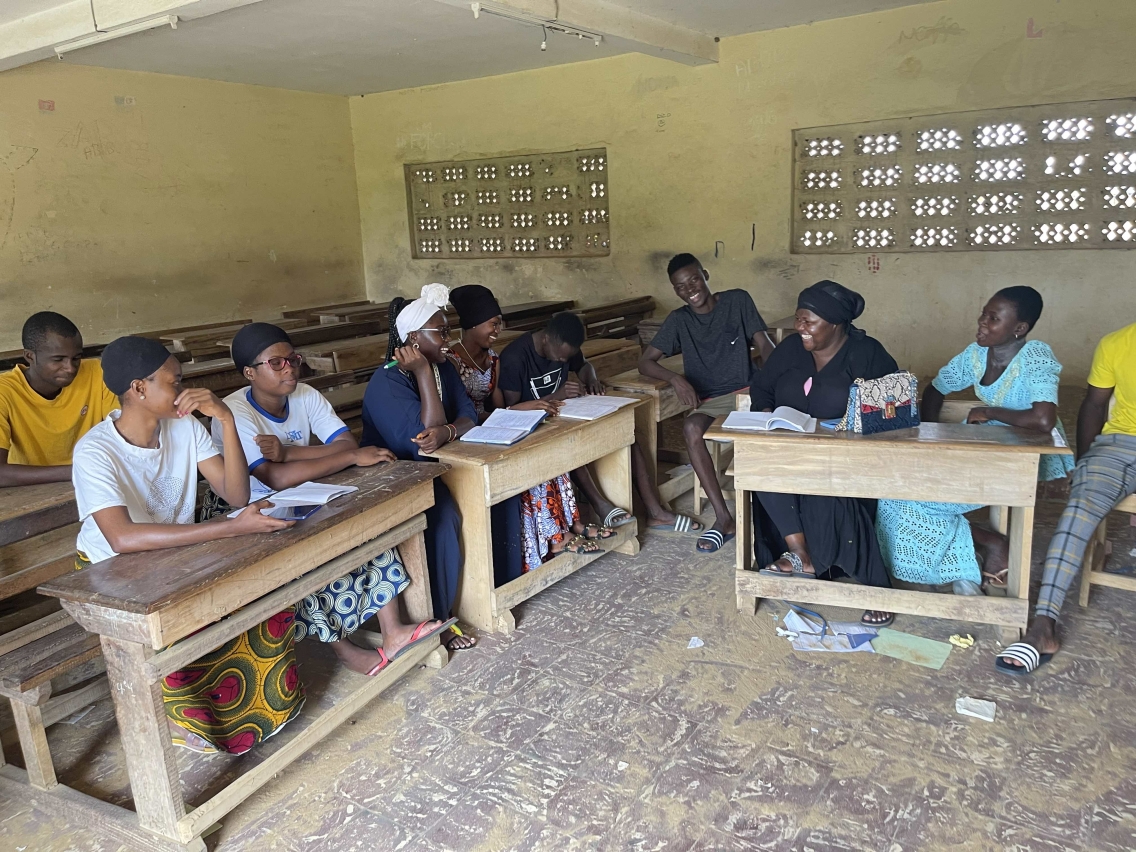 Korotoumou "Katy" Ballo witnessed the sorrow and division that civil war causes growing up in Anyama, Côte d'Ivoire before resettling in the United States. When a country and community lack spaces that foreground the need for unity across ethnic divisions, discord thrive in its place. Over time though, youth activism sprung up to attempt to counteract the existing community boundaries in pursuit of a more unified future, and Ballo decided that she wanted to become involved in the process of healing her home country. It was this sentiment that prompted her to design her project, "Learning Center for Peace to Rebuild Anyama," to take place at her former high school.
The concept was to build out a library and community center that served both the students at Collège Saint Michel d'Anyama (CSM) and the broader Anyama populace, empowering students and community members to design clubs and activities that incorporated diverse groups in a setting committed to bridging ethnic divides. Ballo, through a combination of donations and purchases with grant funds, brought computers and over 3,500 books to CSM. Her team hit a snag in realizing that the existing space was too small, but through problemsolving with community partners, Ballo was able to oversee a renovation that expanded the learning center.
While the renovation meant delaying the opening of the learning center to the public, CSM students are already utilizing its resources and space. "I believe that the peace project made Anyama and CSM feel like a joyful place with hope for a better tomorrow," writes Ballo. She hopes to return permanently to Anyama and establish a nonprofit that continues this work.
View the gallery in a new window.
"Learning Center for Peace to Rebuild Anyama" Project Gallery
Photos from the project courtesy of Ballo.