Water to Promote Food Security
The following profile is drawn from our 2021 Annual Viewbook, a report celebrating grantees, their projects, and the history of Projects for Peace. To read the full Viewbook, click here.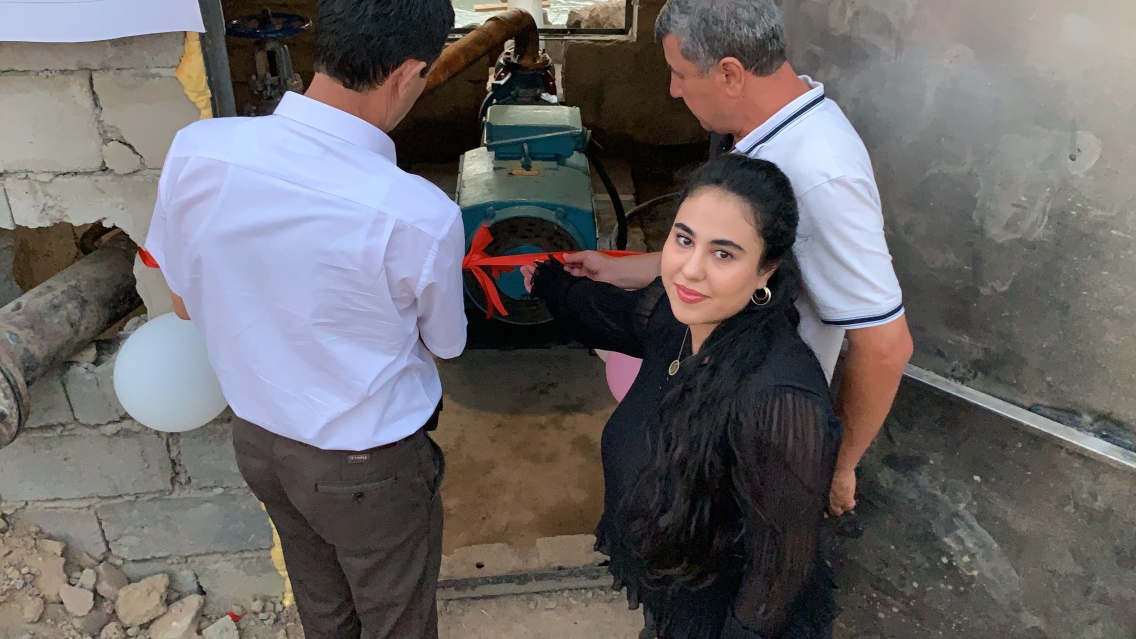 Shifting weather patterns associated with climate change have resulted in communities the world over confronting previously unimaginable drought conditions. The impacts are numerous, and for the village of Varzi-Kanda, Tajikistan, it has led to increasing food insecurity stemming from disrupted farming routines. Amina Fatkhulloeva, who grew up in Varzi-Kanda, felt compelled to devote energy to lessen her community's hardship. With the support of her father, who still lives in Varzi-Kanda, Fatkhulloeva organized engineers and vendors to enact her project, one that would build out an irrigation system to support farmers' ability to grow healthy crops and feed the community.
The pandemic disrupted Fatkhulloeva's initial plan to conduct the project over summer 2020, but she and her team stuck with it, problem-solving increases in supply costs and COVID-19 travel disarray to start the 10-week build in May 2021. After weeks of navigating attempted price-gouging from vendors and delays in equipment delivery, the team set about constructing the pump and irrigation channels. "To ensure the sustainability of the project, electricity for the pump is derived from renewable energy, hydropower," writes Fatkhulloeva, intent on ensuring that the project is not just a short-term solution but instead a permanent provision to guarantee water will continuously flow to the fields of Varzi-Kanda.
"I visualize peace as the ability for people to live a life without worrying for their basic needs," writes Fatkhulloeva, going on to define those basic needs as "having food, water, shelter, and safety." Erecting the irrigation channel means that the villagers of Varzi-Kanda can "practice sustainable agriculture and have more control over their farming" and keep food on the table for every corner of their community.