The Alumni Plaque Award recognizes alumni in a Reunion class who have provided exceptional service to Middlebury—service that has benefited the College, its students, and its alumni.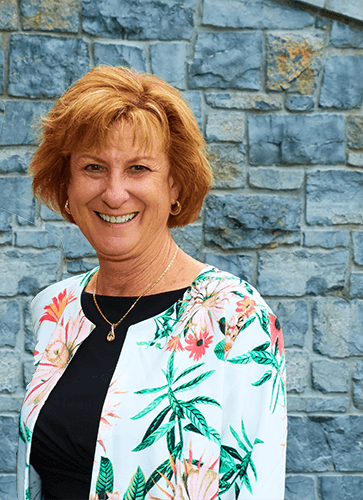 Bronwen W. Flahive from the Class of 1970
For decades, Bonnie Flahive has been making time in her busy life—as a teacher, professor, mother, counselor, and community leader, with service on multiple boards—to support Middlebury.
Bonnie is someone Middlebury can count on—a volunteer's volunteer. Whenever the College has reached out for her expertise and energy, Bonnie has responded unequivocally.
Her Middlebury legacy includes the many talented students who were admitted to the College after having their first, important contact with her. Serving for 20 years in the Alumni Admissions Program, Bonnie was an informative presence at college fairs, a skilled alumni interviewer, and a dynamic chair of alumni interviewing. Over the years, she has met with scores of prospective students, providing them with information about Middlebury and offering her observations to the Admissions Office.
Bonnie's leadership has extended well beyond admissions. From 1993 to 1998, she served on the Middlebury College Alumni Association Board, organizing events, conducting board meetings, working with alumni relations and Annual Giving to achieve important goals, and helping to make the MCAA as welcoming and effective as possible for alumni. Additionally, she played a key role in chapter programming, in her home state of New Hampshire.
The Annual Giving team has been the fortunate beneficiary of Bonnie's talents as an organizer and fundraiser for decades, as Bonnie has served as a class agent and lead class agent. Leading by example and educating her fellow alumni about the rewards of supporting their alma mater, she has demonstrated an exceptional commitment to excellence. Last but not least, as a Reunion volunteer, Bonnie has helped to make the Reunion experience memorable, many times over, culminating this year in her 50th Reunion.
We deeply appreciate the proficiency, enthusiasm, and drive that Bronwen has brought to the College. With gratitude for her decades of dedication to Middlebury and her longstanding loyalty as an alumna, we are honored to give her the 2020 Alumni Plaque Award.
---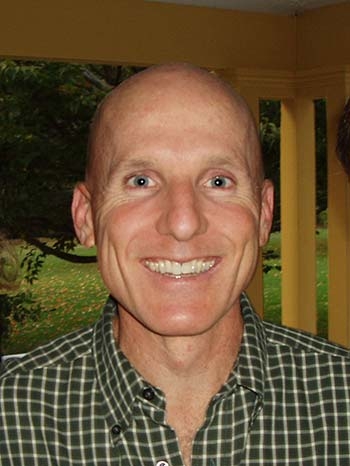 Andrew B. Gluck from the Class of 1985
Ever since Andy Gluck graduated from Middlebury, he has volunteered for his alma mater, always serving and never hesitating to take on a leadership role. He has always made time for Middlebury, even while his family and career in special education and in communications (at the Rutland Herald, in his own publishing company, and with NBC during the Olympic Games) have been fulfilling and busy.
The breadth and depth of Andy's involvement with Middlebury are extensive. As a young alumnus, Andy served as his class secretary, doing remarkable work and earning the Outstanding Young Alumni Class Secretary Award. He was a voice for young alumni on the Middlebury College Alumni Board, a role earned by serving as president of one of Middlebury's largest alumni communities, the Boston chapter. Andy devoted countless hours to nurturing the Middlebury community in Boston—supporting welcome parties for incoming students, serving as a panelist at career forums, helping with holiday receptions, and organizing numerous creative events, such as a tour of the Picasso exhibit at the Museum of Fine Arts in Boston.
Over the years, Andy has been instrumental in achieving the College's fundraising goals. He and his wife, Kim Davis Gluck '85, have served as lead class agents for many years, helping to connect and encourage the Class of 1985 to support Middlebury's students and programs. Andy and Kim have repeatedly stepped up to serve on their Reunion committee. In addition to his class-specific fundraising, Andy also served on the Alumni Fund Executive Committee, a leadership group that partners with the Annual Giving team to develop strategies, tactics, and communications related to annual fundraising.
Andy is part of a large Middlebury family, one that truly bleeds blue with dedication to Middlebury. With deep gratitude for Andy's decades of dedication to Middlebury and his longstanding loyalty as an alumnus, we are honored to give him the Alumni Plaque Award as he marks his 35th Reunion.