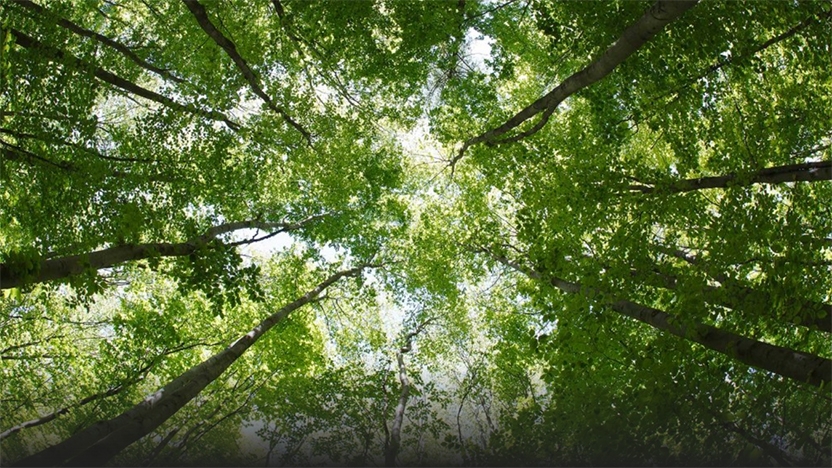 Dear Middlebury Community,
We are writing to provide some updates about the exciting progress we made on Energy2028 initiatives in the 2021–22 academic year in collaboration with students, faculty, and staff. In this update, we will address our progress on the following goals and focus areas:
Achieving 100 percent renewable energy sources
Reducing energy use by 25 percent
Divesting from fossil fuels
Integrating Energy2028 into our educational mission
Establishing an equity and justice project framework
Achieving 100 Percent Renewable Energy Sources
We are making significant progress toward our goals in electricity and heating. When a five-megawatt solar project on South Street Extension comes online in early 2023, it will supply nearly 40 percent of our electricity use. We also will add renewable natural gas from an anaerobic digester at a nearby family farm to our existing biomass system for heating the campus over the next few years. This step will move us very close to 100 percent renewable energy for heating. 
Reducing Energy Use by 25 Percent
Achieving a 25 percent reduction in energy usage by 2028 is a challenging goal that requires both systemic and individual responses. Between our baseline year of 2018 and fiscal year 2021, we reduced overall consumption by 10 percent thanks to a number of measures, including the following:
Planned efforts to further reduce our consumption include the following: 
In smaller buildings, converting oil furnaces to gas furnaces that use the renewable natural gas from the biodigester. 
Replacing combustion engines, in some cases, with electric-powered equipment, including lawn-mowing equipment. 
Installing more EV chargers on campus over the next couple of years.
 Divesting from Fossil Fuels
Divestment Goal: Our fossil fuel divestment goal is well on track for our scheduled phaseout of all such investments by 2033. At the end of 2021, 3 percent ($49.6 million) of the endowment was in fossil-fuel-related investments, representing an 11 percent reduction since 2018. Another relevant portion of the endowment is the amount in sustainability related investments. At the end of 2021, that amount was 14.3 percent ($241 million).
Environmental, Social, and Governance Related Investing: We are working with our endowment manager to provide insight to the College community about our sustainability investments and the environmental, social, and governance (ESG) policies that guide them. We are developing a report format that will be publicly available and will provide a more detailed look at these aspects of our endowment.
Integrating Energy2028 into Our Educational Mission
Using our educational mission as a foundation and providing resources to prepare our students to address the challenges of climate change is an ongoing goal of Energy2028 that extends across the institution. Here are some of the major steps we took during the past year to achieve that goal:
A critical goal of Energy2028 is to provide our students with a comprehensive understanding of the climate crisis and how they can address it. The Climate Action Capacity Project (CACP) identified over 200 courses that examine these topics from various perspectives. CACP also engaged 18 Climate Action Fellows and will have 15 new fellowships for students starting this summer.
The CACP, along with a broad-based consortium, focused on responding to climate change when organizing the September 2021 Clifford Symposium, "Radical Implications: Facing a Planetary Emergency." 
The Vermont Center for Behavioral Science Research on Climate and the Environment was launched this year. 
The Center for Careers and Internships (CCI) and CACP produced the "Exploring Careers in the Green Economy" series, with 17 alumni interviews. 
MiddData and Energy2028 worked together to translate and make data accessible via a new campus energy webpage, which we will develop further into a portal with a wide variety of campus-related energy data. 
More than 30 faculty participated in an April 30 Worldwide Climate Justice Teach-In by bringing climate change topics into their courses across numerous disciplines.
The Sustainability Solutions Lab (SSL) and history of art and architecture program supported winter term interns who worked with the Addison Climate Economy Action Center and collected data to create townwide building energy models for Bristol and other nearby towns. The MIT sustainable architecture program and Zach Berzolla '18 provided technical support and the modeling platform. This modeling will be further refined by SSL interns over the summer.
SSL interns and history of art and architecture students have been working with Facilities staff and others on how to transition from our LEED sustainable design and construction standards to the Living Building Challenge, which prioritizes a more holistic and comprehensive sustainability approach for our buildings and the campus at large. 
Internship and fellowship opportunities were offered through CCI, CACP, SSL, Projects for Peace, the Center for Community Engagement (CCE), and the Innovation Hub, among others.
We launched the Middlebury Climate Change Semester at Monterey in January with seven students who immersed themselves in the extraordinary setting, resources, programs, and centers of the Middlebury Institute of International Studies and the Monterey Peninsula. 
Through our ongoing partnership with Planet Forward, we brought three Middlebury students to the organization's summit in April. Two of our students were finalists in the Planet Forward Storyfest April 2022. 
Establishing an Equity and Justice Project Framework 
The Energy2028 Steering Committee has drafted an energy justice framework and assessment tool to guide recommendations and decisions related to Energy2028 implementation and will begin circulating the draft for feedback this fall to the Student Government Association (SGA), various student groups, and senior leadership.
Over the summer, interns at the Sustainability Solutions Lab will be working with Environmental Affairs and Communications staff to prepare a series of communications pieces for this fall to help broaden and deepen awareness about Energy2028. We look forward to sharing more then.
In the meantime, please send any questions to sustainability@middlebury.edu, and best wishes for a relaxing and restorative summer to us all!
Best,
Jack Byrne
Dean of Sustainability and Environmental Affairs