Donato Santeramo to Lead Middlebury Italian School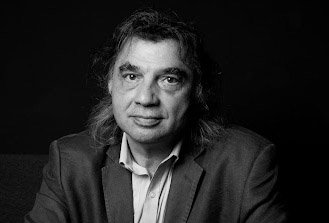 MIDDLEBURY, Vt. – Donato Santeramo has been named the next director of the Middlebury Italian School. He began his new position on September 1, succeeding Antonio Vitti, who had served as director of the program since 2006.
Santeramo is currently a professor at Queen's University in Kingston, Ontario, Canada. He earned a degree in literature and philosophy from the University of Rome La Sapienza and received his PhD in Italian studies from the University of Toronto. His research has been primarily in the areas of 20th-century Italian theater and literature, literary studies, and semiotics. Santeramo has visited and taught at the Italian School intermittently for the last 25 years.
Middlebury founded the Italian School in 1932 as its fourth Language School following those for German, French, and Spanish. It is now one of 13 Middlebury Language Schools, known internationally for their full-immersion approach to language teaching, the Language Pledge®, and a rich tradition and history. 
The Italian School includes a seven-week summer immersion program and MA and doctoral degree programs. Santeramo has previously taught for both programs.
"Professor Santeramo is quite familiar with the Middlebury Language Schools and has a long history with the Italian School," said Steve Snyder, dean of Language Schools. "We look forward to welcoming him in this new role. It's been a great pleasure working with Professor Antonio Vitti at our Middlebury, Mills, and Bennington campuses." 
Santeramo said he is looking forward to starting in his position with Middlebury and expressed both enthusiasm and a sense of honor for his new role.
"I am grateful to my predecessor, Professor Antonio Vitti, who tirelessly led the Italian School for many years, and am looking forward to building upon his legacy and that of the directors who preceded him," he said. 
"I would like to acknowledge the school's faculty, students, and staff for their commitment to teaching and learning the Italian language and culture. I am committed to creating and offering an inclusive and welcoming environment at the school for all," added Santeramo.  
More information about the Middlebury Language Schools is available on the Language Schools website or by contacting the Language Schools at 802-443-5510 or languages@middlebury.edu.