Fifty students elected to Phi Beta Kappa
The Middlebury chapter of Phi Beta Kappa, the country's oldest honor society for the liberal arts and sciences, elected 50 students to its membership on May 27.
The Phi Beta Kappa prize, given to a graduating senior "whose scholarly or artistic accomplishment and breadth, and contribution to the intellectual life of the community, best exemplify the society's regard for intellectual excellence," was awarded to Hoang Minh Hieu Nguyen, a neuroscience major from Di Linh, Vietnam, who was also recently awarded the Gates-Cambridge Scholarship.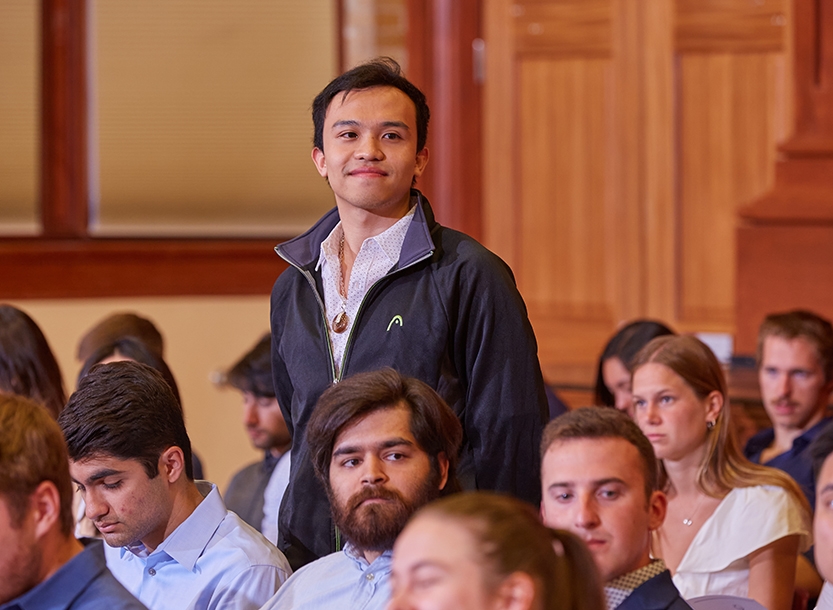 Each year the Middlebury chapter elects up to 10 percent of the senior class to Phi Beta Kappa membership. Two percent of the class is elected in August, on the basis of six semesters' work, and up to an additional 8 percent is elected in May, on the basis of work completed over eight semesters.
The members elected in May 2023 include:
Noel Anderson
Richard Francis Atkins III
Molly Isabel Babbin
Caitlin Elizabeth Barr
Eric D. Burchill
Qiting Cai
Jiayi Chen
Jay-Ho Chung
Alessandra Lynne DePaolo
Daniel Vaserstein Ellison
Rose Isabelle Evans
Sarah Scott Farrin
Rose Elizabeth Heald
Tim Tian Hua
Martha Katherine Hyde
Yuchen Rain Ji
Ella Ione Jones
Victoria Keith
Benjamin Knudsen
Imran Mohamed Ladha
Lily Hildegard Laesch
Hannah Cecilia Forest Night
Laga Abram
Andrew Finnley Lester-Niles
Firas Loan
Anne Kimble Lofgren
Adelaide Landis Mahler
Natalie M. Montano
Hoang Minh Hieu Nguyen
Abigail Kathryn Nix
Katherine Domar Ostrow
Haeun Park
Samuel John Pelletier
Donald Joseph Poulin
Rohini Prabhakar
Kristen Pundyk
Vera Rousseff
Paul Conner Ruffolo
Samara Rose Scharf
Samuel Robert Segal
Anthony Sjodin
Hailey Elizabeth Servadio Stern
Joshua James Stretten-Carlson
Kate Margaret Swart
William Carns Thacker
Mira Ann Vance
Miguel Angel Velasquez
Remi Z. Welbel
Eliza Blair Wieman
David Williams
Eleven students were elected to Phi Beta Kappa in October 2022.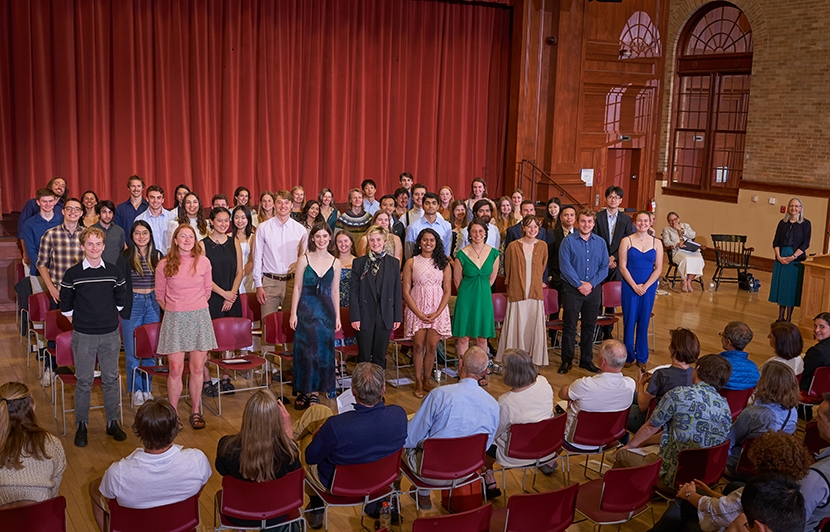 For More Information