Bread Loaf Conferences for Translators and Environmental Writers Offer Lectures and Readings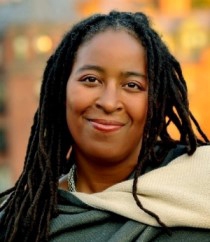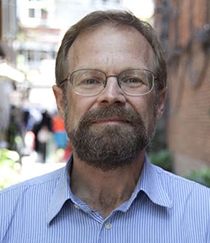 Poet, writer, and translator Christopher
Merrill '79 will be a member of the faculty at
the 2017 Bread Loaf Translators'
Conference.
The Translators' Conference will feature such faculty as Maureen Freely and Christopher Merrill '79. The author of seven novels, Freely has translated or cotranslated a number of Turkish memoirs, classics, and rising stars but is perhaps best known for her translations of five books by the Turkish novelist and Nobel Laureate Orhan Pamuk. She will give a reading on June 4 and a lecture on June 5. Merrill has published six collections of poetry, five works of nonfiction, and many edited volumes and books of translations. His own writings have been translated into nearly 40 languages. Merrill's many honors include a Chevalier from the French government in the Order of Arts and Letters. He will give a reading on June 7 and a lecture on June 8.
Megan Mayhew Bergman and Camille Dungy are among the faculty of the Environmental Conference. Bergman is the author of Birds of a Lesser Paradise, Almost Famous Women, and a forthcoming novel, The Exhibition. Her work has appeared in the New York Times, Best American Short Stories, Paris Review, Oxford American, and on NPR. Bergman will give a reading on June 5. Dungy′s newest collection of poetry, Trophic Cascade, was published in March 2017. Guidebook of Relative Strangers, her debut collection of personal essays, is forthcoming in June 2017. She is also the author of Smith Blue, Suck on the Marrow, and What to Eat, What to Drink, What to Leave for Poison. Dungy will give a lecture on June 5 and a reading on June 7.
The complete schedule of the Bread Loaf Translators' Conference and Bread Loaf Orion Environmental Writers' Conference lectures and readings is available online.
Events are subject to change. To confirm dates and times, contact the Bread Loaf Writers' Conferences at 802-443-5286, blorion@middlebury.edu, or blt@middlebury.edu.
More information about the Middlebury Bread Loaf Writers' Conferences is also available online.
For More Information