MiddVote Hopes to Boost Participation in Midterm Elections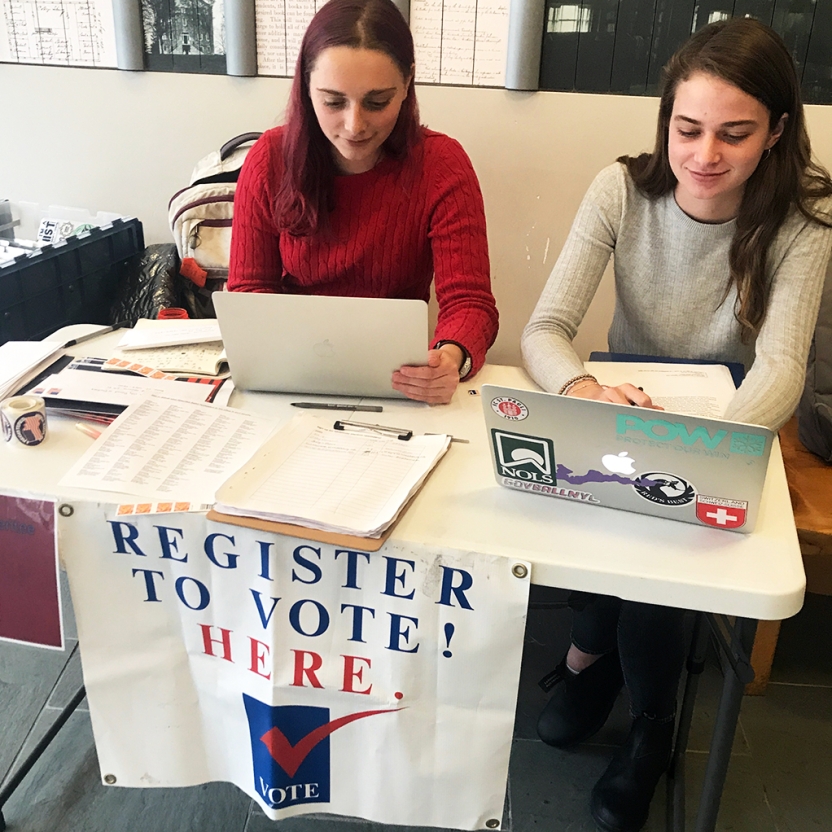 MIDDLEBURY, Vt. – MiddVote, the nonpartisan student organization that works to register student voters, has had a very active fall, hosting voter registration and absentee ballot request drives throughout the campus. The student group, which is sponsored by the Center for Community Engagement, has popped up just about everywhere, from Davis Family Library to the Anderson Freeman Center to the annual fall Quidditch festival.
They've been on a mission to bring clarity and support to what can be a confusing process for students who want to vote while away from home. Inconsistencies among different states and their election rules present a significant challenge for some students—especially those voting for the first time.
"Each state has a different system, and you can't register to vote online in certain states," said Nora Bayley '21, a political science major from Red Wing, Minnesota, and a Democracy Initiative intern with CCE. "This can discourage students from registering, because they don't want to print out and send in a registration form on their own. To combat this, we printed off registration and absentee ballot request forms for all states for which the forms are not available online and give them to students during our drives."
This fall, Bayley and fellow intern Abby Dennis '21 have hosted 14 voter registration and absentee ballot request drives. MiddVote and CCE are also providing stamps this year, based on a recent study showing that securing the correct postage was a surprisingly common barrier to students mailing in absentee ballots.
"This has proved to be an incredibly popular idea, and we have given out over 300 stamps in the past three weeks!" said Bayley "I am extremely excited about the MiddVote effort because it has shown me how much our student body really cares about the midterm elections this year and that they want to stay involved and informed."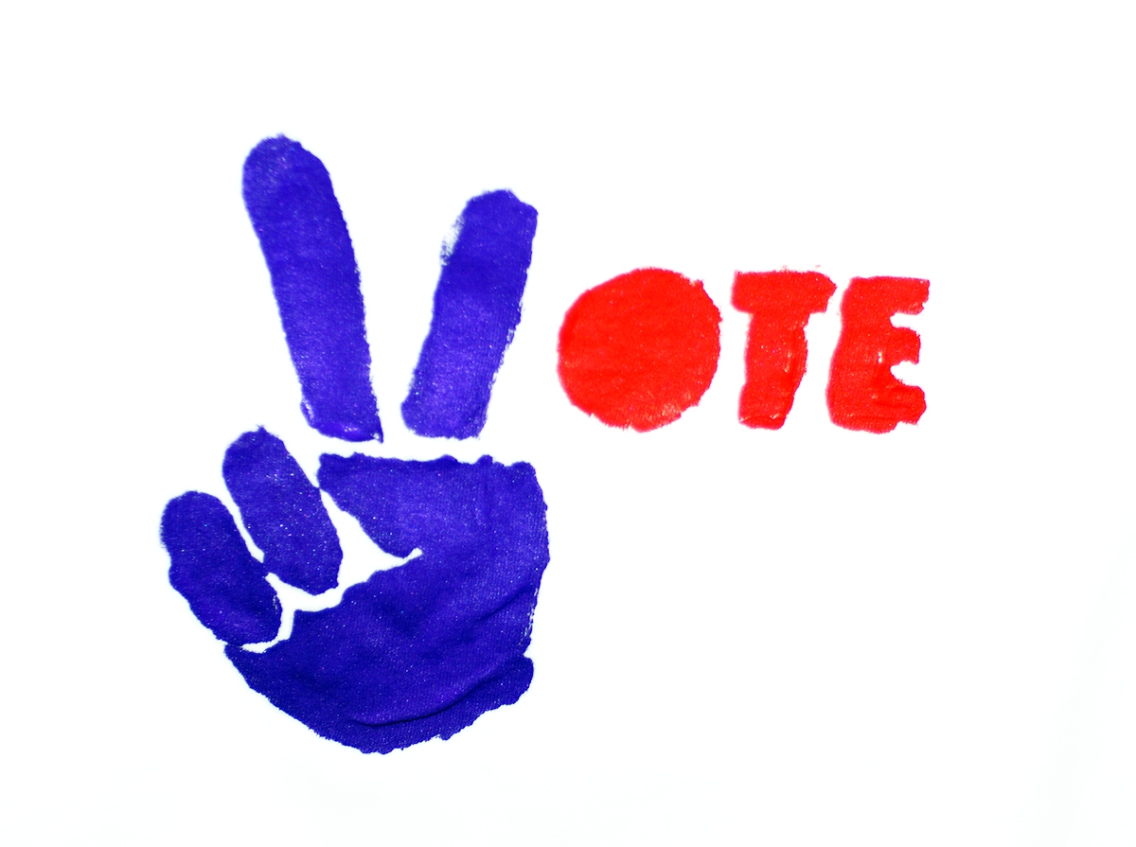 Dennis, of White Salmon, Washington, says MiddVote has stretched beyond the campus borders. "We are also partnering with local business to remind community members to vote on election day," said Dennis. "Starting later this week, three local businesses and the town library will be handing out candy and cards that we made that remind people when and where to vote. I am excited about that because I really want MiddVote to be about not just the students, but also the local community."
Ashley Laux, who oversees MiddVote at the Center for Community Engagement, would like to see the various initiatives raise the student voting rate by 10 percent over the last midterm elections in 2014. Laux says the College is participating in the Tufts National Study of Learning, Voting, and Engagement and will be able to announce the campus voting rate in spring 2019.
"Student response has been strong to MiddVote's voter registration events," said Laux. "It can be confusing for students to navigate voting laws and policies in their home states and I appreciate MiddVote volunteers' enthusiastic, kind approach to helping their peers navigate the voting process."
On election day, Tuesday, November 6, MiddVote will host an event at College Park in Middlebury (across from Shafer's Market and Deli) to celebrate civic pride and encourage greater participation in the midterm election. Dennis and Bayley received a grant from MTV's +1theVote campaign to fund the party, which includes free pizza and hot chocolate and face painting for children.
Other student organizations have also been active in stirring up enthusiasm this fall. Feminist Action at Middlebury (FAM) is hosting a Halloween night get-out-the-vote phone bank party to call Addison County residents and remind them to vote on Tuesday. And Middlebury's College Republicans and College Democrats clubs will cohost an election evening "watch party" with MiddVote at Crossroads Café.
By Stephen Diehl; Photos courtesy MiddVote
For More Information