Two Middlebury Seniors Receive Watson Fellowships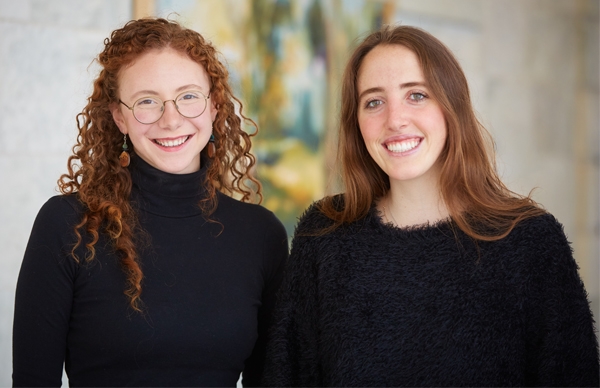 MIDDLEBURY, Vt. – Two Middlebury seniors, Charlotte Massey of Leavenworth, Wash., and Fiona Sullivan of Denver, Colo., have been named Thomas J. Watson Fellows. The Watson Fellowship provides a year of self-directed international discovery for graduating college seniors in any discipline.
Sullivan and Massey are part of the 51st class of Watson Fellows, which includes 41 students from six countries and 18 states. As a whole, the fellows will travel to 76 countries exploring topics ranging from artificial intelligence to music subcultures; from food insecurity to island innovation; from neonatal to end-of-life care.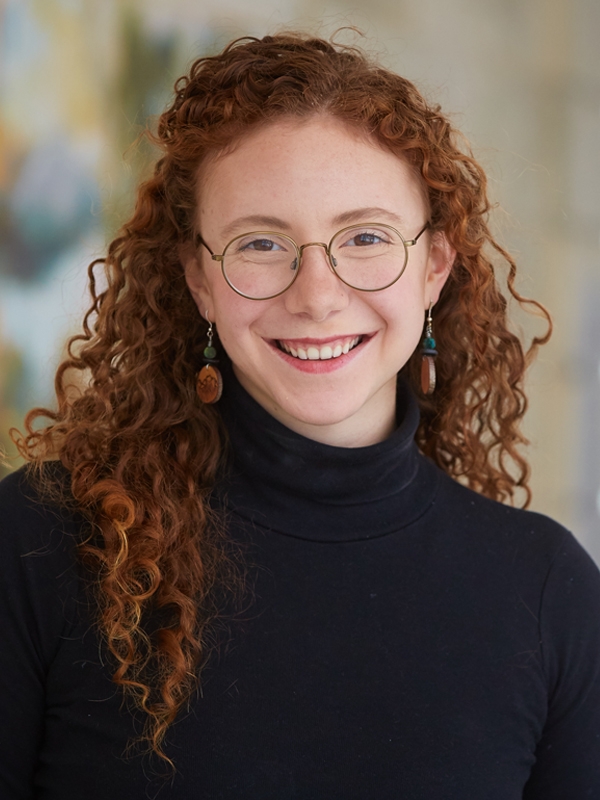 Charlotte Massey '19
Charlotte Massey, a philosophy major, plans to pursue a project titled "Female Empowerment in Mountain Communities," which will bring her to five countries: Peru, Argentina, Nepal, India, and France.
"I decided to focus on women's empowerment in the mountains because that's a topic I care a lot about and that I would love to explore in depth for an extended period of time," said Massey. "I cofounded an outdoor apparel company called SheFly that makes outdoor pants with a patent-pending zipper design so everyone can 'answer nature's call' outside, and I grew up mountaineering and exploring around the Pacific Northwest. I am excited to spend time in mountains around the world, and I know I will incorporate art into my Watson year as well."
In planning her travel year, Massey looked at countries with organizations that help women become trekking and mountaineering guides. Her research led her to connect with women in the field who, in turn, connected her with partner organizations.
"Charlotte is a person of many talents and seemingly boundless energy and curiosity," said Lisa Gates, associate dean for fellowships and research. "From debate to philosophy, art to entrepreneurship, Charlotte has embraced so many different opportunities at Middlebury, but they are all rooted in her inquisitiveness and delight in learning. Mountaineering is something Charlotte grew up doing, so her Watson project is a really interesting synthesis of many of the things she's been doing and thinking about. This will be a transformational year for Charlotte, and I can't wait to see how her work and ideas about women's empowerment are shaped by her Watson year."
Massey expects her yearlong exploration will help her fledgling business, which is in the midst of a crowdfunding campaign. "I know this experience will inform how we design and produce products for people who spend a large amount of time outside."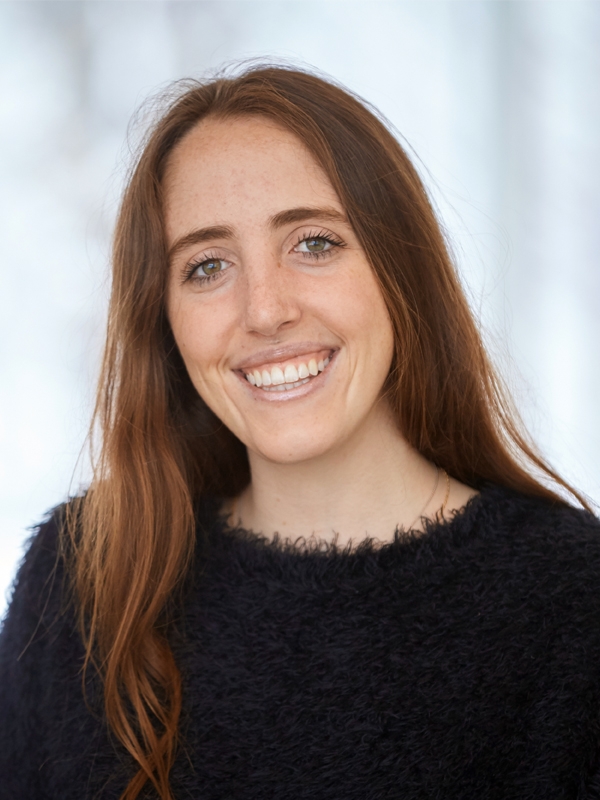 Fiona Sullivan '19
Fiona Sullivan, a joint major in computer science and music, has ambitious plans to travel to seven countries—Greenland, Sweden, Norway, Netherlands, Germany, Argentina, and Chile—for her project, titled "Intersections of Technology and Human Vocal Continuity."
"The human singing voice is a great connector of people and communities," said Sullivan. "What I started to learn from all my experiences over the past four years is that there is a new frontier of sonic landscapes being created and explored throughout the world at the intersection of voice, sound, and technology."
Sullivan says the countries she plans to visit will cover the vocal continuum, from traditional extended vocal music without technology to extended vocal music heavily influenced by technology.
"When I started contacting people in different communities exploring the intersection of voice and technology, I was amazed at the positive and warm responses I received," said Sullivan. "I am starting in Greenland because it offers the opportunity to live in a sonic environment that has cultivated both the acoustic vocal tradition of Inuit throat singing along with newly extended vocal sounds influenced by technology. I will then visit northern European countries to explore continued vocal traditions such as the Sami yoik and Swedish kulning in addition to the more technologically advanced and newly developed vocal music techniques. I then selected Chile and Argentina because both countries have cultivated vibrant traditional music and electro-acoustic sonic scenes such as Tango Electronica."
Professor Peter Hamlin, a composer and electronic music specialist, believes the Watson experience will play to Sullivan's strengths. "Fiona has an unusually wide range of talents—she's a wonderful classical and jazz singer, and an inventive vocal improvisor," said Hamlin. "And she also has a deep background in technology—computer programming and electronic music—which she incorporates seamlessly into her creative work. Her Watson project explores sound art around the world that combines technology with vocal performance. It's really so perfect for her—she is already at such a high level, and the Watson will launch her into the stratosphere!"
At Middlebury, Sullivan has been active in music, arts, and athletics. She helped organize "Nocturne," Middlebury's first student campuswide arts festival, and is the lead singer for the College's jazz band, Sound Investment. She also played on the varsity field hockey team that won the Division III national championship in the fall of 2015.
The Watson Foundation was created in 1961 as a charitable trust in the name of Thomas J. Watson Sr., best known for building IBM. Through its programs, and more than 100 global partnerships, the foundation provides students with personal, professional, and cultural opportunities that expand their vision, test and develop their potential, and build their confidence and perspective to do so for others. Watson Fellowship recipients are selected from 40 partner institutions across the U.S.
For more information, visit the Middlebury College Office of Fellowships.
Reporting by Stephen Diehl; Photos by Todd Balfour