Lucia Snyderman '23 Awarded Goldwater Scholarship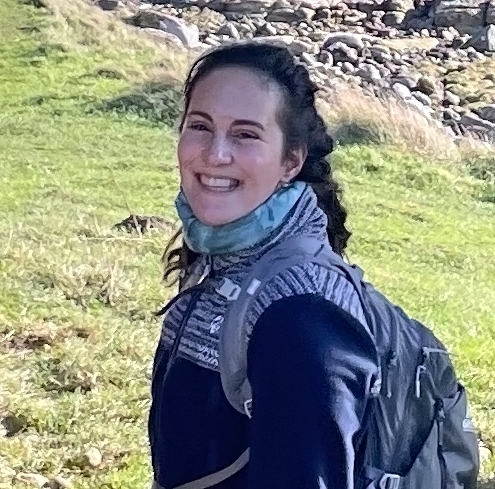 MIDDLEBURY, Vt. – Lucia Snyderman '23, a biology major from Pittsburgh, Pennsylvania, has been named a 2022 Goldwater Scholar by the Barry Goldwater Scholarship and Excellence in Education Foundation. The highly selective scholarship is awarded to sophomores and juniors planning research-focused careers in natural sciences, engineering, or mathematics who were nominated by their home institutions. This year, 417 students received the award from an estimated pool of more than 5,000 candidates.
"Lucia's selection as a Goldwater Scholar is a wonderful recognition of her research work thus far and contributions to come," said Lisa Gates, associate dean for fellowships and research. "It's especially exciting to see her deep interest in bottlenose dolphin communication, which is not well studied. I look forward to learning what Lucia learns through her research in this field."
Snyderman will have the opportunity to engage in research on dolphins this summer working at the Woods Hole Oceanographic Institution in Massachusetts. Along with mentor Dr. Laela Sayigh, Snyderman will focus on bottlenose dolphin communication, especially on categorizing signature whistles, and exploring her own interests including the "victory squeal," a vocalization produced during foraging, and other understudied vocalizations produced in the wild.
"I am honored to represent Middlebury as a Goldwater Scholar this year," said Snyderman. "My experiences at Middlebury contributed to the confidence I have in myself as an aspiring scientist and fed my curiosity to explore, ask questions, and learn as much as I possibly can from mentors and the world around me!"
Snyderman looks forward to what lies ahead during her Goldwater year, with possible research projects in paleontology and aquatic biology. She is also a member of the biology Student Advisory Council through which she helps plan events that connect potential biology majors with Middlebury faculty. Outside of class, she loves language and travel—she lived in the Italian House for a year and plans to return after her study abroad in Scotland—and is an avid hiker. She also enjoys writing poetry and participating in Peach Pit, a student creative writing club.
For more information on how to apply for the Barry Goldwater Scholarship, visit the Middlebury Fellowships Office at the Center for Teaching, Learning, and Research.