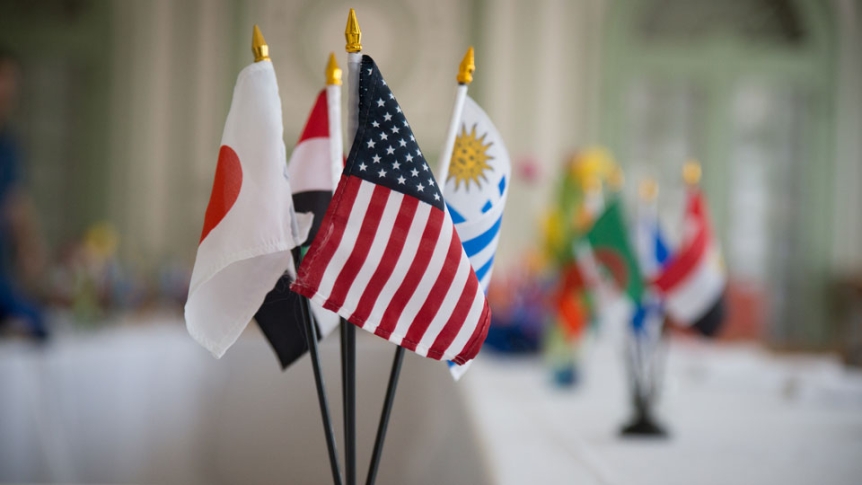 Nationally competitive fellowships provide undergraduates and young alumni with funding for graduate education, postgraduate research, and self-designed projects, or funds for undergraduate support and summer enrichment.
Spring Info Session Series
In collaboration with fellowship foundations, partner schools Amherst, Bowdoin, Middlebury and Williams have organized a series of online information sessions. Register to receive the link to participate and see our fellowships list for an overview of each opportunity.
Marshall Scholarship Alumni Panel Discussion
For First-years and Sophomores: Learn about the Truman Scholarship with Truman Scholars and Tara Yglesias
Schwarzman Scholars Info Session - A Call for Future Leaders. Panelists include Schwarzman Scholar Elsa Alvarado '18
Earn a STEM Master's at Cambridge as a Churchill Scholar
Fulbright Experiences as Black Americans: A Panel Discussion
Be a Rhodes Scholar at Oxford
STEM Sophomores and Juniors: Apply to be Goldwater Scholars
Beinecke Scholars in the Humanities
Watson Fellowship: A Year of International Exploration
Knight Hennessy Scholars at Stanford
Fellowships Updates

Two Middlebury Students Receive Watson Fellowships
Divya Gudur '21 and Nora Peachin '21 have been awarded Watson Fellowships to conduct a multi-country independent project. They each will receive $36,000 to fund the year abroad. Read more about Divya and Nora and becoming a Middlebury nominee for the Watson Fellowship.
 
Middlebury is a 2020-2021 Student and Scholar Top Producer
Each year the U.S. Department of State's Bureau of Educational and Cultural Affairs (ECA) announces the list of U.S. higher education institutions that produced the highest numbers of Fulbright U.S. Scholars and U.S. Students. For 2020-2021, Middlebury is a top producer for both its student and scholar programs.
This year also marks the Fulbright Program's 75th Anniversary. Throughout 2021, ECA, Fulbright partners, and stakeholders in the United States and throughout the world,  are highlighting the impressive accomplishments of Fulbright alumni, the legacy of the program, and the impact on education, industries, culture, and communities. www.fulbright75.org
See a complete list of fellowships.
Follow the Fellowships blog to stay up-to-date with events and important announcements.
Contact
To schedule an appointment with Dean Gates or find out about upcoming events, use the CTRL online scheduler. Appointments can be by phone or Zoom. Open appointments are available during the semesters, J-term and summer months. 
If you have a time-sensitive matter, email fellowships@middlebury.edu to schedule an appointment.
Note: During September, Dean Gates works with candidates applying to fellowships with September/early October deadlines. 
Fellowship Deadlines
Spring Semester Deadlines
April 1: Nomination applications for UK-Irish Fellowships. See UK-Irish fellowships. 
April 15: Preliminary applications for for Fulbright and Watson fellowships. These may also be submitted after this deadline, but we strongly recommend candidates start this process in the spring.
Center for Teaching, Learning, and Research
Davis Family Library, Suite 225
Middlebury, VT 05753